Traveling abroad? Tern offers a simple, affordable solution to global data plans
If you're a frequent traveler, or you just want a simpler option, Tern is definitely one to take a look at it.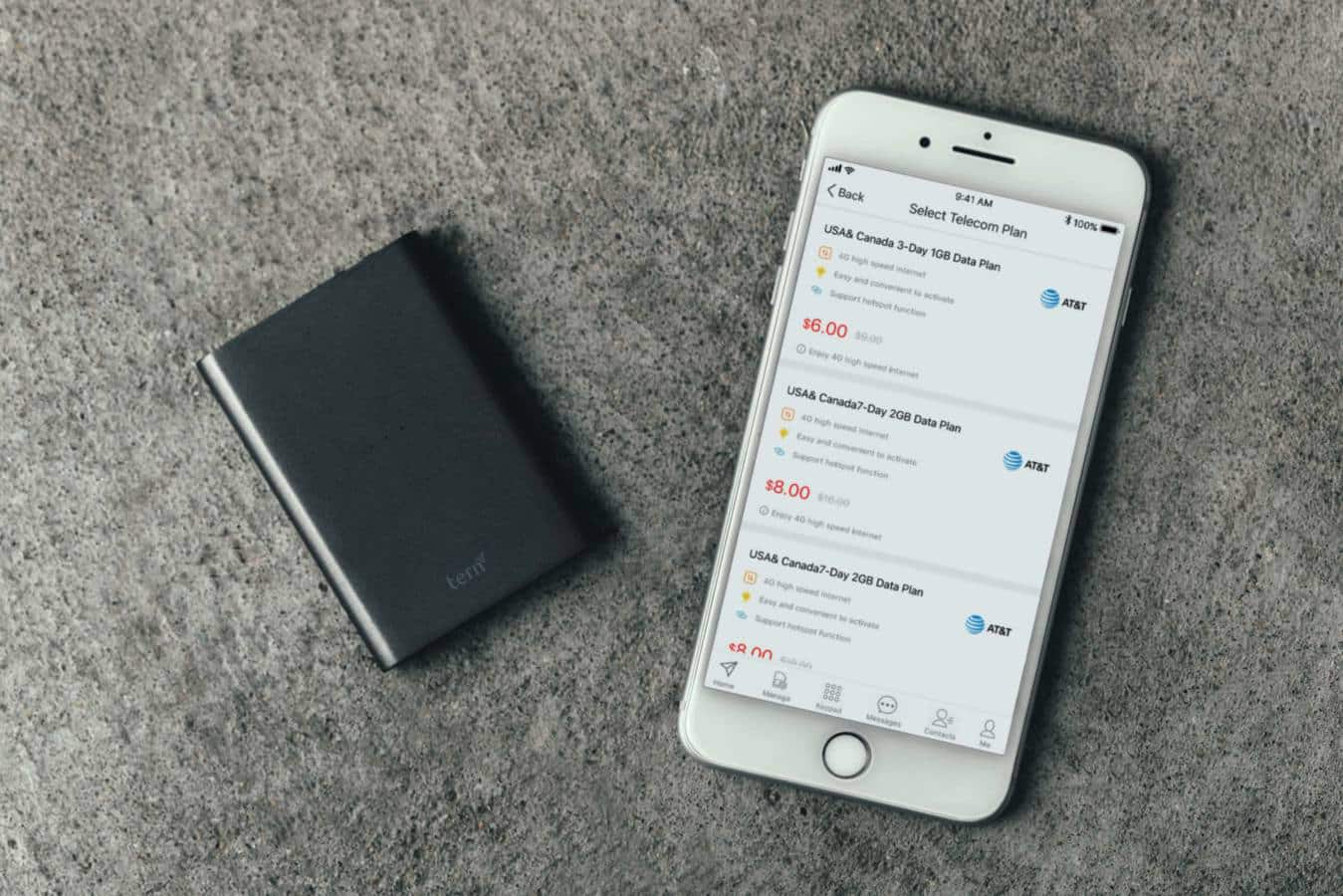 Whether you're traveling abroad for vacation or business, making the proper arrangements can be stressful. From flights and transportation to arranging where you'll stay, the list can go on and on.
One to-do that tends to get people particularly frustrated is picking a global data plan. Most often, travelers will choose either a prepaid international phone option, a prepaid SIM card, rented portable WiFi, or they'll skip a phone entirely. However, heading to a foreign country, especially if you don't speak the language, can feel daunting if not impossible without a phone and other options are expensive and not-so-easy to set up. One company, Tern, aims to change that.
Tern is the only device that allows you to stay connected from anywhere in the world while giving you the freedom to choose a plan that suits your budget. It's a simple, affordable solution with no monthly fee, no contact, and no boundaries. It works with almost all service providers so you'll have access to plans with unlimited 4G data that costs as low as $0.2 per day. Any plan can be selected, purchased and then activated with only one-click either before boarding the plane or when waiting for luggage at arrival and users can immediately sync their contact list. Tern's 4G connectivity also means access to the internet at any time of day without a hitch.
Furthermore, Tern is ideal for when you plan to explore for long periods of a time without stopping at your home base. The battery will last for 480 hours on standby with 24 hours of talking time. Users can also share their WiFi hotspot with up to 8 users as well as send texts and make & receive calls. In certain countries and regions, Tern also allows users to make and receive calls using a local number.
If you're a frequent traveler, or you just want a simpler option, Tern is definitely one to take a look at it. It is currently available for a pre-sale on Kickstarter at a discounted price with only 17 days left to go.