Ucraft – a superior online store builder
From boring to stunning.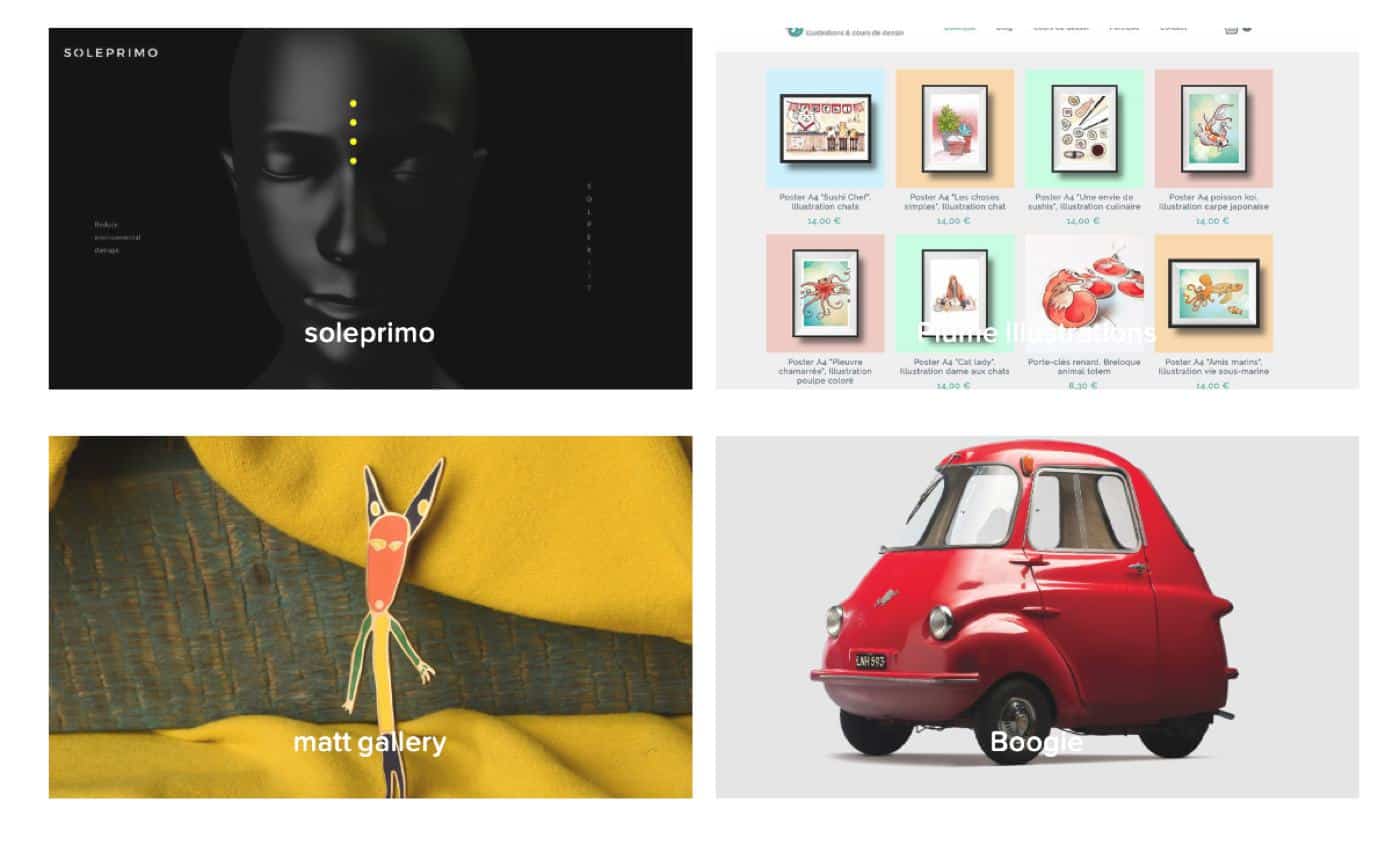 Are you tired of the same old, boring website builders? You know what I mean. Those cookie-cutter, one-size-fits-all types of online store builders, that leave your company pretty ordinary. If you want to really make a statement and take your brand to the next level, you need to pick an amazing online store builder like Ucraft. Of course, when it comes to an online store, functionality is always number one.
Just like it sounds, Ucraft allows you to craft your ultimate website and make every element super unique and beautiful. Here are just some of the many ways you can use Ucraft's online store builder to take your business to the hand-crafted next level,–no coding required.
Here are some of the main elements you will want to utilize on your Online Store with Ucraft:
Ucraft offers an all-in-one e-commerce solution, that is visually stunning, user-friendly and of course, completely optimized to support your business.
Templates
Any online store builder you choose should allow you access to a range of user-friendly and aesthetically pleasing templates. Ucraft, with its exceptional team of designers and technical experts, is a cut above the rest. Its templates include an array of different interfaces and sites, set up, so you can quickly open your e-store without concern. Ucraft offers a free trial as well, for 14 days, to ensure you are 100% happy with your template choice.
What makes Ucraft even more unique is that their templates can be a jumping-off place as you use their online store builder.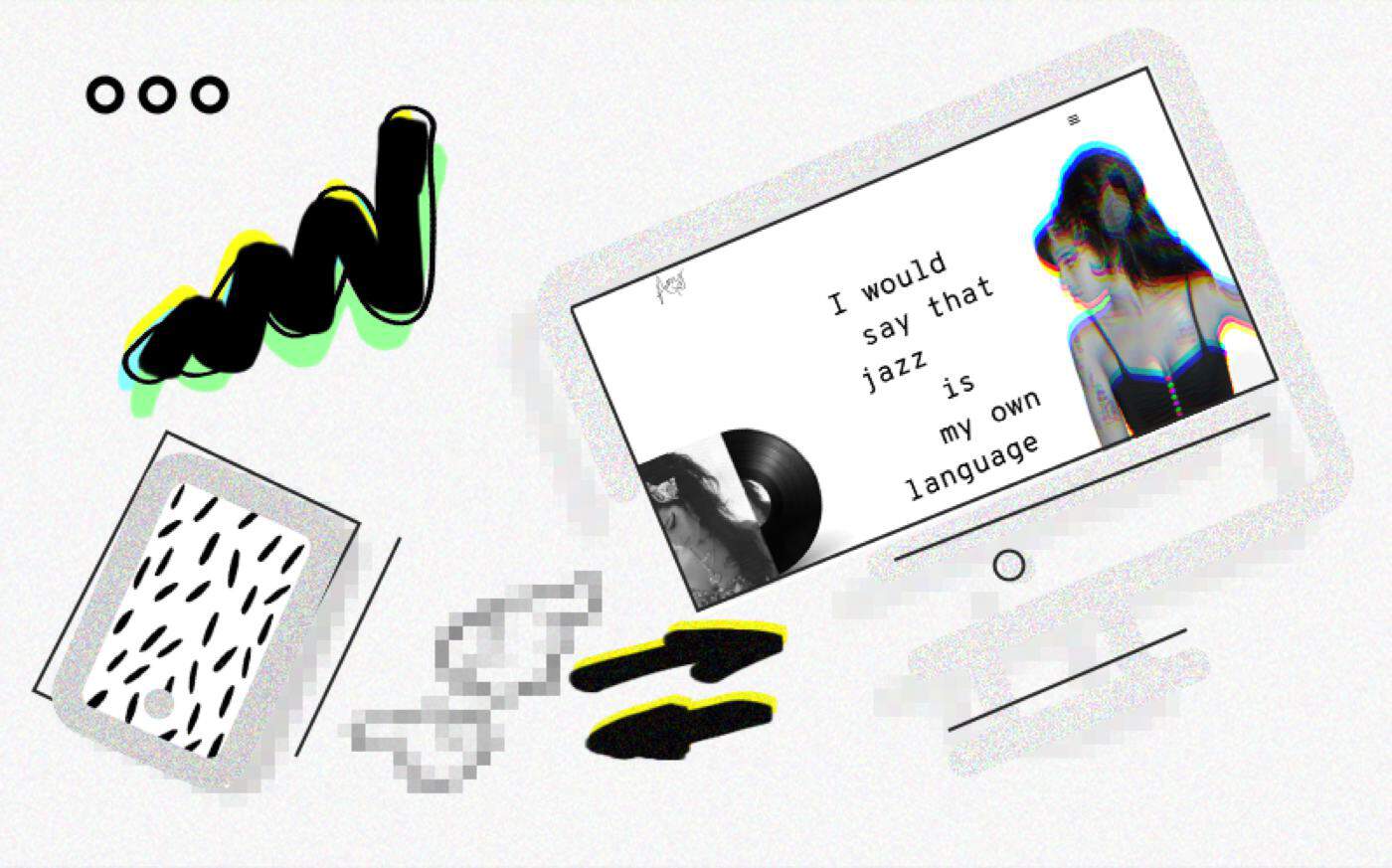 Drag and Drop
Ucraft's online store builder takes you way beyond not needing to code. With their gorgeous, relevant, and on-trend sites you can begin to customize your perfect website. Ucraft uses drag and drop technology, so you can literally click on a feature, image, app, or other creative options that Ucraft provides and drop it right on your site.
Where you want it, how you want it. As easy as click, drag, and drop, Do you want even more freedom? Ucraft lets you use a blank template so you can make one page or all your pages one-of-a-kind!
To get started choose a subdomain, anything you choose. If you want you can always upgrade your plan and lose the Ucraft part, utilizing your own domain instead. Next, choose your template. Every template on Ucraft can be altered using their nearly endless amounts of drag and drop features.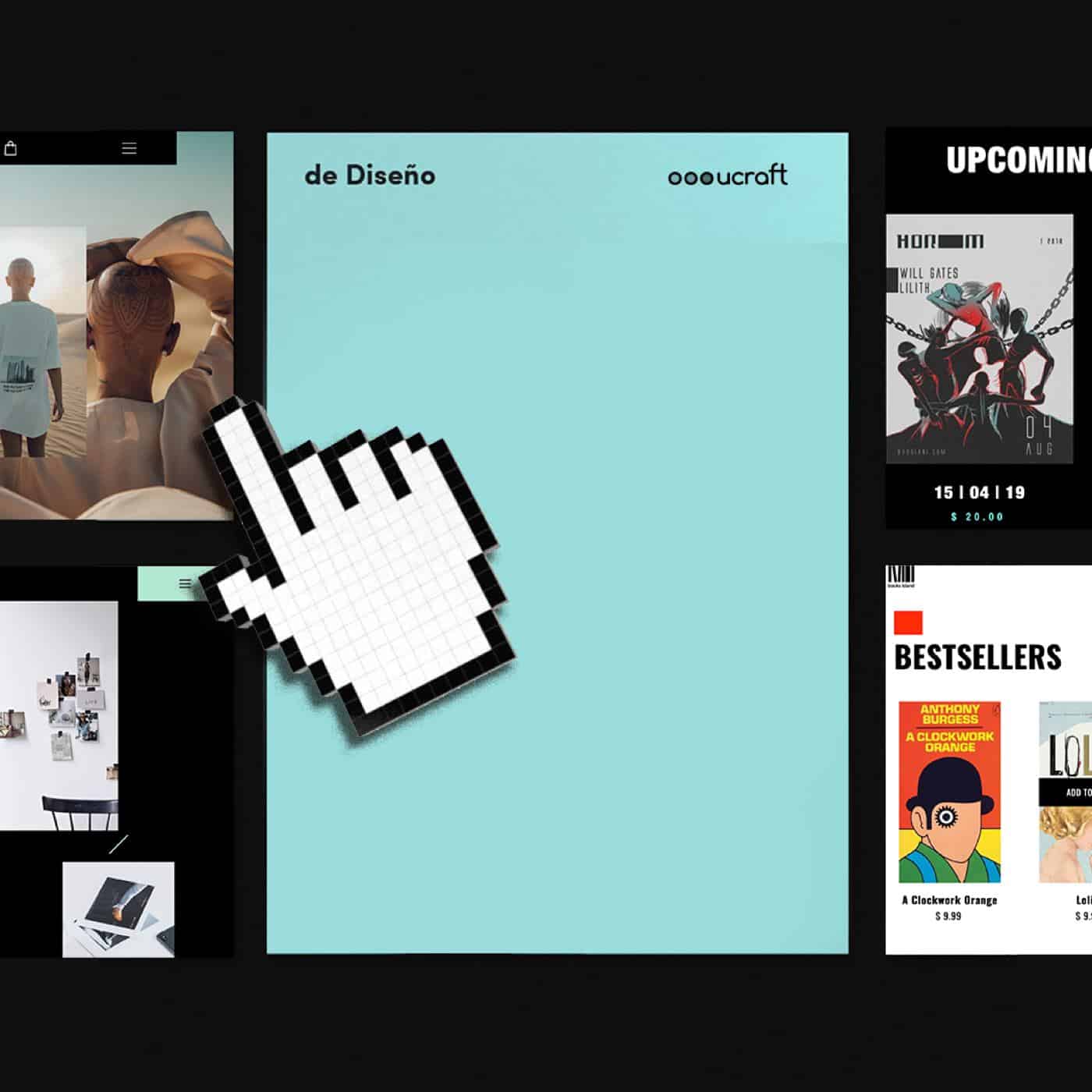 Transactions
No online store builder would be complete without an excellent payment processing system. Ucraft offers an integrated system with over seventy of the world's leading online payment systems, so your customers and your business, are set up perfectly to send and receive payments. Another useful feature is Ucraft's option to automatically sync your store products with popular online marketplaces and social media platforms. Here are just a few of these stores and platforms you can integrate with your online store:
Google Shopping

Shopzilla

eBay

Amazon
As you can see, Ucraft online store builder will allow you to use the leaders in e-commerce to build your ultimate store. On top of that, Ucraft has an eCommerce app to fully set up your store in less than an hour! This app boasts features such as, adding products, verify geo settings, configure shipping, get paid. A simple click and you can add your products.
Ucraft has thought of everything and has a duplicate button for retail or other online stores that have multiple SKU's. In addition, you can also add features such as color, weight, categories, and even upload catalogs. Making sure people know where you are is, of course, crucial. SO Ucraft has an SEO tags option.
Takeaway
With Ucraft's online store builder setting up your online store is a snap. From design customization to payment and shipment integrations, and of course, Ucraft's state of the art e-commerce app, places Ucraft at the top for ultimate online store building solutions.
Have any thoughts on this? Let us know down below in the comments or carry the discussion over to our Twitter or Facebook.
Editors' Recommendations: