Unleash your musical genius online – 5 websites that allow you to create music
We've come up with five of the best websites that allow you to create your own tunes.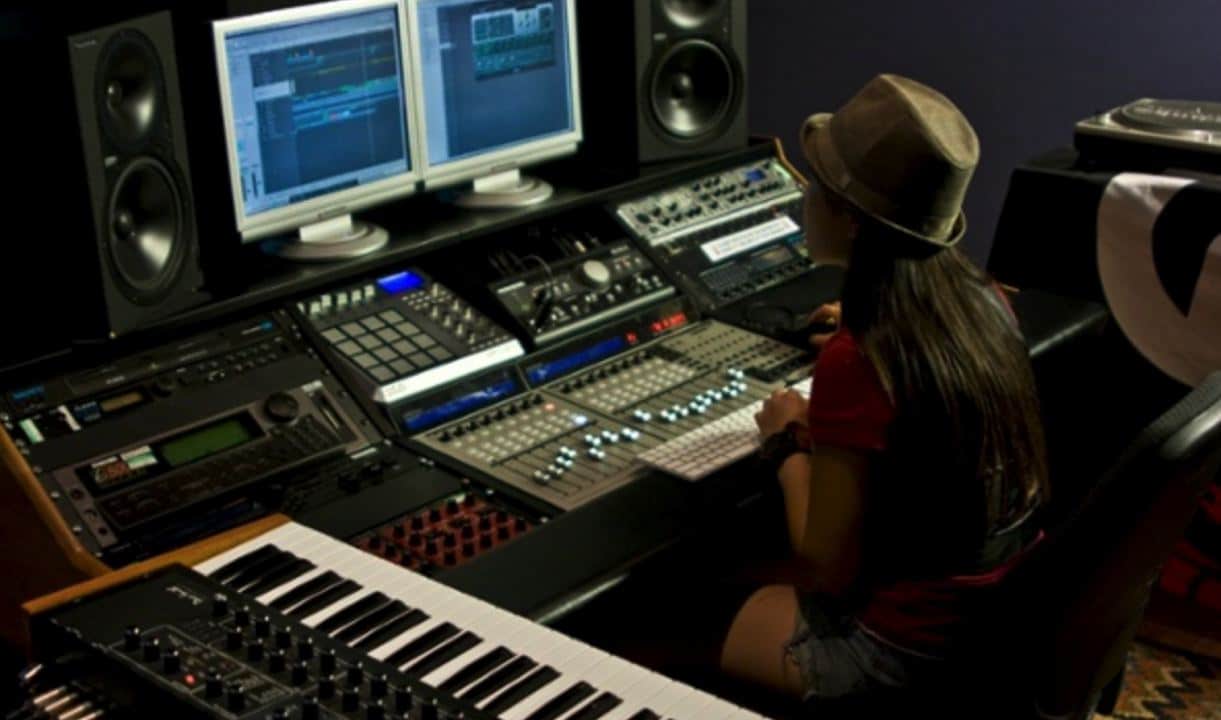 Creativity comes in all shapes and sizes, and although you might be incredibly gifted with emerging technologies, sometimes it's easier to use what is already out there and loved. Since music is an integral part of our everyday lives, we've come up with five of the best websites that allow you to create your own tunes.
Whether you've always dreamt about doing it, or whether you are trying out some artistic side you never knew you had, here are some excellent web tools and services that will help you put your market on the world –creating rhythms you can jam to.
Noteflight
Boasting the option of creating an online composition, you may have already heard of Noteflight –a piece of software commonly used by avid musicians around the globe. Allowing you to create, manipulate, store, and then listen to music notations using the digital world there is incredible quality to this website.
Whether you're a youngster looking to break into the music scene, or whether you're an adult with an ambitious dream, this is a composition application you don't want to go past. Once you're done, you can include your name, Twitter and Facebook account, location, and a small snapshot of yourself –or your cat or dog, for that matter!
The forum is often moderated, and as a general rule, you'll be able to entertain both positive comments and, at times, constructive criticism. Of course, you can't expect that you won't get the odd dating and personal posts, particularly once someone falls in love with your memorable tunes.
Dubstep
This music genre has gained some intense popularity during the past couple of years, and we shouldn't be surprised that a website promoting and helping you create artful dubstep masterpieces exists.
Designed by LoopLabs, this immersive online music mixer will allow you to utilize a wide range of electronic beats, mainly since you'll have access to a substantial database of synths, bass and drum sounds, keyboards, and other cool sound effects. Combine them as you deem fit, and enjoy your creation!
Tony-B Machine
Possibly one of the most addictive pieces of software present on this list, Tony-B Machine grants the option of having one background melody to which you can get add different vocals and effects -among other cool features.
What makes this unique is that you can use the same track over on and over again, merely adding different elements to it and improving it along the way.
Once you've gotten somewhere, why not use your keyboard and start feeling the groove of the music? If you're looking to one day incorporate the cool sound of a bass guitar, here are some recommended bases to start with.
JamStudio
This website is an incredible creation which gives both adults and kids the option to devise their own melodies with little to no formal music knowledge. Boasting a user-friendly interface, this online creative tool has the feature of inputting notes (i.e., on parts of the song you'd like to improve or love), choose a variety of different musical instruments, and hear the results.
More impressing is that there are over 100.000 files of real-life musicians displaying their skillset, making this website a musical sandbox for all lovers of high-quality tunes. Best of all? Users are able to create music without actually signing up for an account, also having the option of creating an account to store and share songs. The choice is up to you, but there is a high versatility in regards to the website –which is more than we can say about other music services.
CreatingMusic
Aimed primarily at younger kids, this website is an excellent source of musical knowledge and enjoyment. The Java application allows soon-to-be musical geniuses to create melodies online and to become interested in developing their personal mental capabilities.
One of the best things about this website is that the creative process is straightforward and simplified, while the interface is unbelievably user-friendly. First, you will need to select an instrument, afterward 'drawing' the sound onto the screen.
Ultimately, the goal of the application is to provide a safe and positive space in which children can engage in creative play, with the same ease with which they enjoy drawing, playing with toys, or dancing. But what appears as unique is the particular emphasis put on the written tradition –with two CDs having been already published and exclusively available towards this goal.
The creators of the website have mentioned that the site is by no means in its final stages. Thus we can expect that more features and activities will soon be added. One of the plans is to incorporate each exercise into CDs and/or software that can easily downloadable using the internet.