Unlock (bypass) iCloud Activation Locked iPhone or iPad
Unlock iCloud Activation Locked iPhone (MEID and GSM models with signal) or iPad (2013-1018) running on iOS up to the latest update.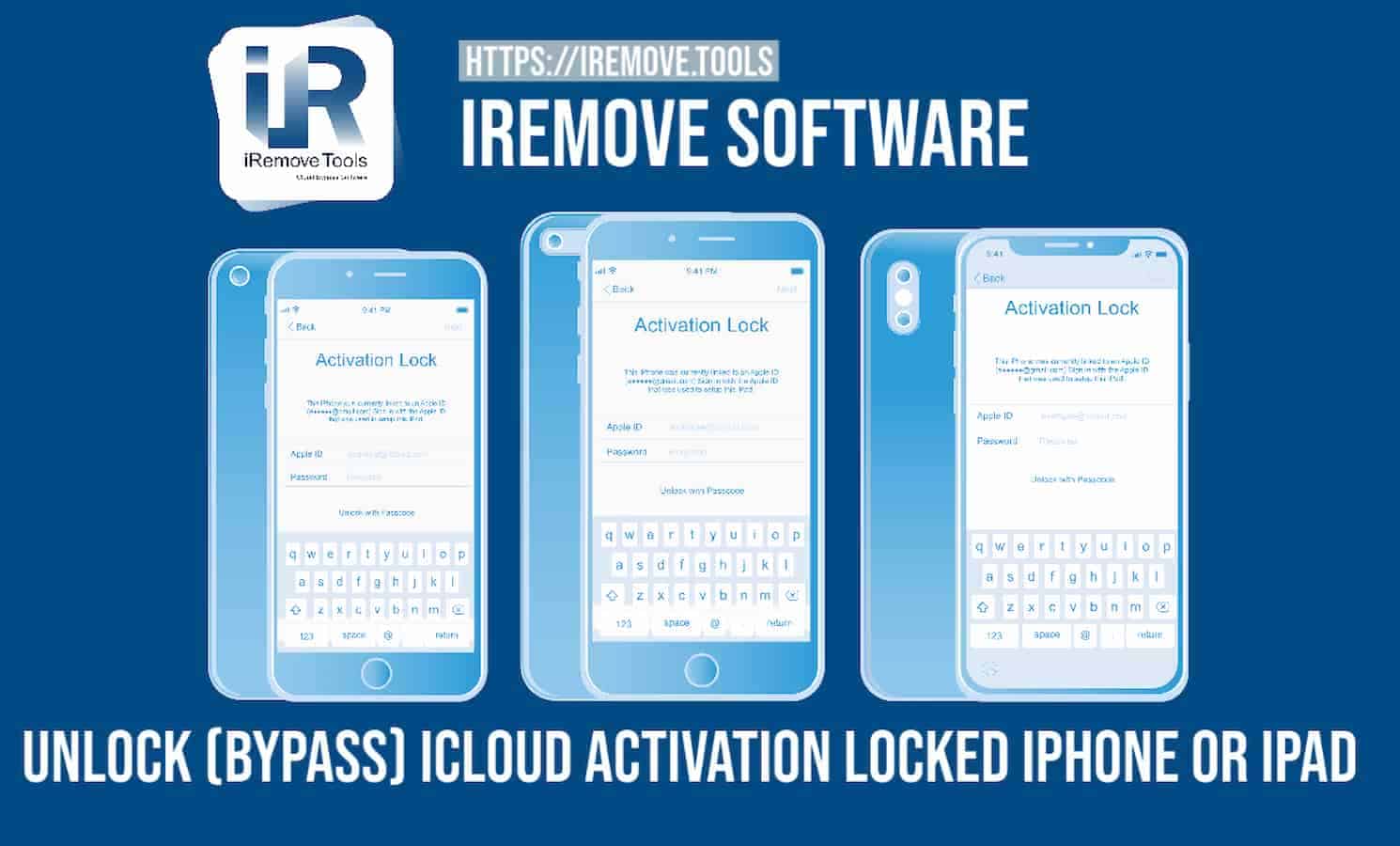 Do not despair if your newly purchased used iPhone or iPad has an iCloud Activation Lock. Learn more about Activation Lock Bypass via iRemove Tools, and you will resolve the problem within a couple of minutes.
Every user deserves to have a working iPhone and iPad with incredible features, fantastic functions, and access to everything. However, many used devices come with iCloud lock the previous owner forgot to remove.
Of course, most of these users do not know the original Apple ID and password. Thus, they cannot unlock the iPhone or iPad themselves.
But the iRemove iCloud Unlock Tools is here to help you. This trusted service can give a second life to your gadget.
Bypass Activation Lock Screen: Pros and Cons
Users set the Activation Lock automatically by enabling the Find My.
Apple's Find My is a security app that helps to track a lost and stolen gadget. It also activates the iCloud lock, not allowing third-party access to the iOS device.
As a result, customers who purchase used gadgets often receive a locked product. And since they don't know the Apple ID and password of the original iCloud account linked to their device, they become upset. They cannot use the iPhone or iPad.
Luckily, all eligible users can now fix the problem within seconds using the iRemove solutions. At the same time, the fast and remote Activation Lock Screen bypass via iRemove Tools has many pros and a few cons.
Advantages to enjoy:
Quick distant bypass;
Support for many iPhone and iPad models;
Compatibility with iOS 12.0 and up;
One-click to run the software;
Lifetime license for using the tool;
The simplicity of usage;
User-friendly interface;
Support for SIM-locked smartphones (carrier SIM lock will be automatically removed);
No need to enter Apple ID or password.
Disadvantages:
One order is per one device;
Support for particular models, iOS versions;
Compatibility with macOS (no Windows support right now).
Best iRemove Tools for iCloud Activation Lock Bypass
Hoping to serve as many users as possible, the iRemove dev team has created free and paid services that help bypass Activation Lock on iPhone and iPad.
These are the free services you can enjoy:
Check whether Find My is turned on or off on your iPhone or iPad;
Learn if iCloud is turned on or off on your iOS device;
Bypass iCloud Activation Lock at no cost on iPad 2, iPhone 4S, or 4 with iOS up to 11.3.
Other excellent iCloud bypass services you can order:
Bypass Activation Lock on iOS 12.0 and up! Compatible iPhone 5S – X and iPad 2013-2018;
Bypass Find My Mac Activation Lock Screen on compatible Apple computers with T2 chip (Mac Mini, iMac, MacBook Pro, Mac Pro, iMac Pro, and MacBook Air);
Unlock  Find My on Mac with access to System Preferences but without Apple ID and passcode.
Unlock SIM [Carrier] locked iPhone (5S – X)
All the best iRemove Tools for Activation Lock bypass are super friendly. They offer on-screen guides and require no special knowledge.
How iRemove Bypasses Activation Lock
While the tool is easy to use, it is still best to understand how exactly the iRemove works. Thanks to the Checkm8 exploit found on hardware lavel (iBoot/SecureROM), it can bypass Activation Lock on supported iPhone and iPad.
Firstly, it is necessary to jailbreak your device. The Checkra1n Jailbreak uses the same Checkm8 exploit to remove all Apple restrictions. Secondly, you must run the iRemove software to bypass Activation Lock on the jailbroken gadget.
To make it easier for every user, the iRemove team has created a 2-in-1 solution. The software you will download includes both Checkra1n jailbreak and Activation Lock bypass. This way, you don't need to search elsewhere for the jailbreaking tool.
What You Can Do After Activation Lock Bypass
The quick and reliable Activation Lock Bypass via iRemove Tools will give you many advantages.
Right after the bypass, you can use your iPhone or iPad without limitations and issues. The device will let you do whatever you want:
Surf the internet;
Make calls;
Text everyone you know;
Sign in with your Apple ID and passcode;
Use your iTunes account;
Use iCloud;
Download and play apps and games;
Receive calls;
Connect to the Wi-Fi network.
What Customers Say About iRemove Tools
The service has many positive reviews on Trustpilot. So you can visit this popular review source to read what actual customers say about the iRemove Activation Lock bypass.
Visit the category "Cell Phone Recycling and Unlocking Service" on Trustpilot. Here you will see that the iCloud Lock bypass via iRemove Tools is the top solution among 17 different companies presented here. 
Millions of people use various services and order different products online every day. And many of them help other potential customers to make the right choice by leaving a review on Trustpilot. This famous online website is a great place to look for remote services that genuinely care about every customer.
How to Bypass iCloud Activation Lock
The process consists of three quick steps. Complete them all, and you will unlock all the features your device has.
Step 1. Download iRemove Activation Lock Bypass Software
Download iRemove iPhone & iPad Activation Lock Bypass Software. 
The 2-in-1 software is free to download and install on any macOS device (the software does not support Windows PC at the moment). It also checks your device at no cost to ensure that your iPhone or iPad is compatible with the service. And only eligible users can order the Activation Lock bypass service.
Step 2. Place Your Order
Suppose your device is compatible with the iRemove software. In that case, you can place your order by filling out the form and paying for the bypass service. Once you pay, you will get a lifetime license for using the iRemove in the future on the same device.
Step 3. Bypass Activation Lock
After the payment, you can finally click the "Start" to run the iRemove. It will complete Activation Lock bypass on your device and let you enjoy all the functions, features, and options. This last step takes a couple of minutes.
READ MORE: How to unlock your iPhone screen using Dr.Fone
Finally, your iPhone or iPad is free from the locked screen you have been seeing. All the features are back, so you can make calls, use iTunes apps, mobile internet, and other things. Thanks to the iRemove Tools, you can perform Activation Lock bypass remotely in any corner of the world.
Have any thoughts on this? Let us know down below in the comments or carry the discussion over to our Twitter or Facebook.
Editors' Recommendations: