Valve's digital card game, Artifact, is coming to PC in November
Will follow it up with a mobile release next year.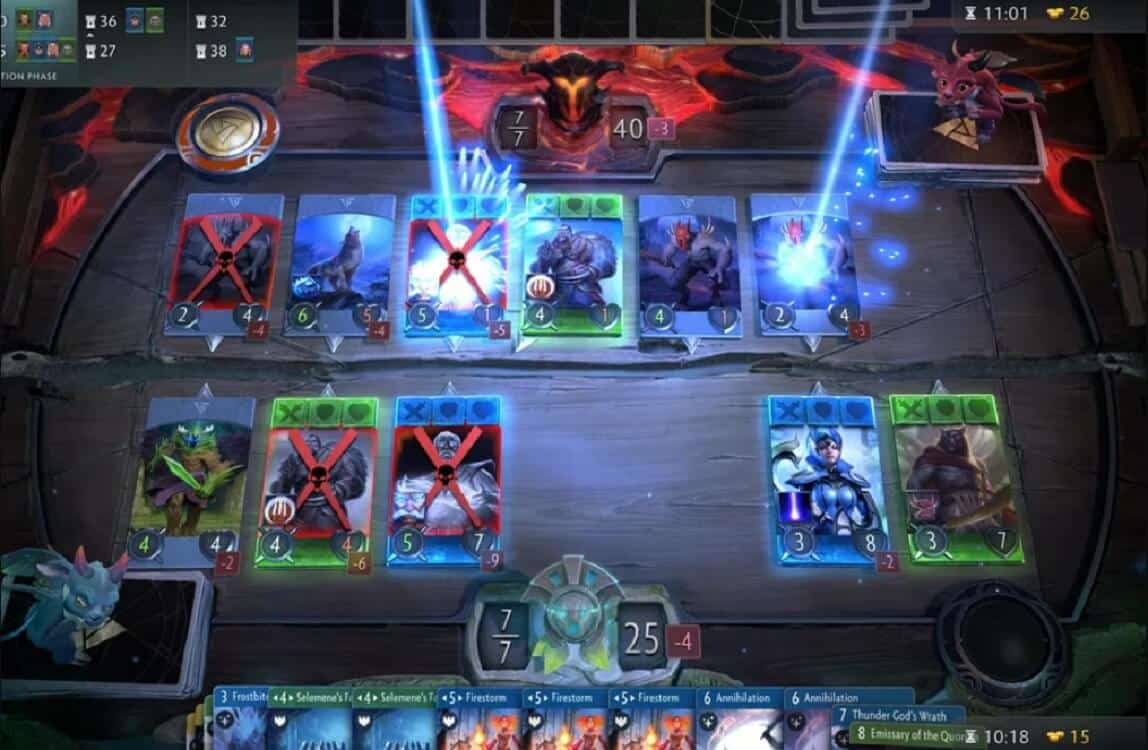 I'm a sucker for games like Magic the Gathering and Hearthstone. I'm not really a fan of MOBAs like Dota 2, however. But maybe that could change down the road, thanks to Valve's newest project, Artifact.
Based on the thematic world of uber-popular Dota 2, Artifact is a collectible battle card game that takes inspiration from both card games like MTG and MOBAs like Dota 2. Players will have to defend three lanes with their cards while making plays against the other player. It will most likely use an energy and power system similar to Magic the Gathering, especially considering it was designed by Richard Garfield, the creator of MtG.
The title is slated to release on November 28 on Steam, but a mobile version is expected for 2019. The game will run $19.99 and with that, you'll get a couple starting decks that include Dota 2 heroes. According to Ars Technica, it will also come with ten "sealed" packs that have twelve cards in each.
And let's not forget, because it is a Steam game and from Valve, you'll be able to buy and sell cards on the marketplace. Personally, I love this aspect, and always felt like that trading feature was missing from Hearthstone, so it's good to see it making its way to Artifact.
Fans attending PAX West 2018 at the end of August will get the chance to play the game first, so if you plan on being in Seattle for the event, make sure to check it out.
Excited to get your grubby paws on Artifact? Let us know below.
For more gaming news and reviews, check out:
Follow us on Flipboard, Google News, or Apple News