VideoProc lets you edit, compress, and publish your iPhone's HD videos with ease
Up to 47x faster video processing, powered by Level-3 hardware acceleration.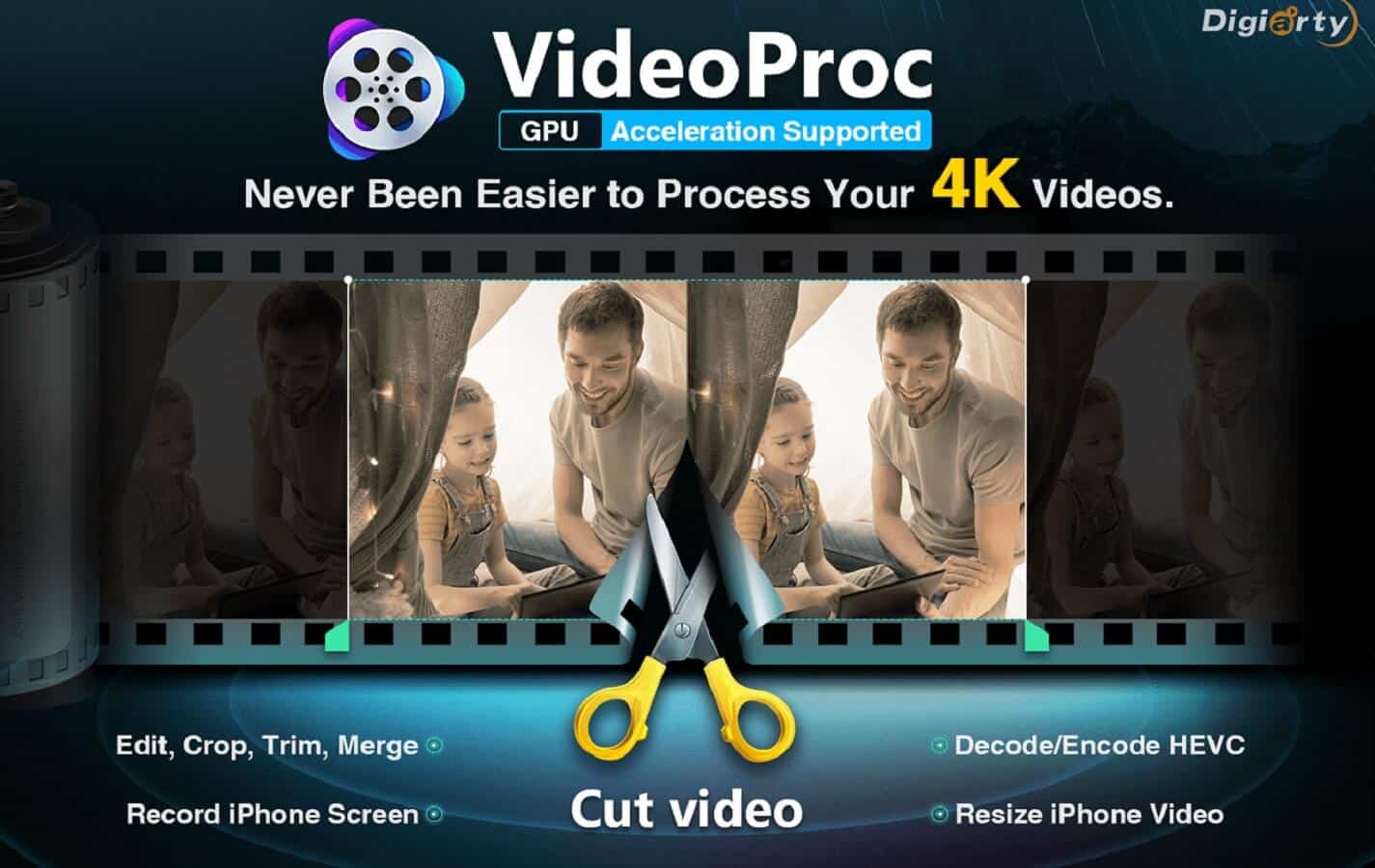 Today's smartphones – and iPhones especially – come loaded with tremendously good cameras that are capable of filming video at the best possible quality (like 4K UHD) and can also reproduce videos at that same quality. However, when it comes to processing and editing those videos, there are not really appropriate tools that take advantage of all the high-quality media content delivered by these devices.
Luckily, that is a problem of the past, as VideoProc is at the disposal for all video processing needs that might arise. This video processing software allows users to edit, convert, and adjust videos and music at the best possible speed, by taking full advantage of the device's hardware capabilities, in a much faster way.
Check it out:
There are several other software options to edit videos, but VideoProc is unique in various ways. It uses full hardware acceleration, which is 47 times faster than real time. Most alternatives only use the CPU, which is only six times faster, while others get better results with GPU acceleration (24 times faster), which still lags miles below VideoProc.
More information about VideoProc
VideoProc is able to edit and process 4K UHD videos without hindering a computer's CPU, which is something that really cannot be said for most alternative editors. With it, editing high-quality media coming from an iPhone, GoPro, digital camera, drone, or other gadgets, is a breeze and pulling media from sites such as YouTube or Vimeo, is easier and faster than ever.
As its name suggests, VideoProc is the tool that integrates all the video processing features such as format conversion, video edit, video compression as well as parameter adjustment.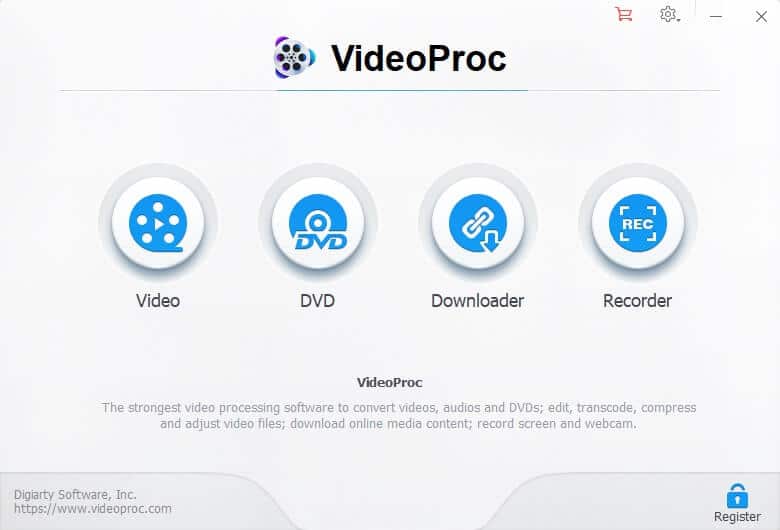 Take iPhone users, for example. Editing videos on the device is a nightmare, due to the phone's relatively small screen size. With VideoProc, these users can do basic or pro edits like cut, crop, merge, stabilize video images and remove video noise on the big computer screen in a much easier way.
If your iPhone 4K videos are encoded with the new HEVC codec, there is a great possibility that these videos can't be played fluently on the computer with a minimum of hardware. VideoProc comes to help by transcoding these videos to the popular H.264 codec losslessly. Also, it works as a video converter to change the video/audio formats such as MOV to MP4, MKV to MOV, MP3 to AAC, etc.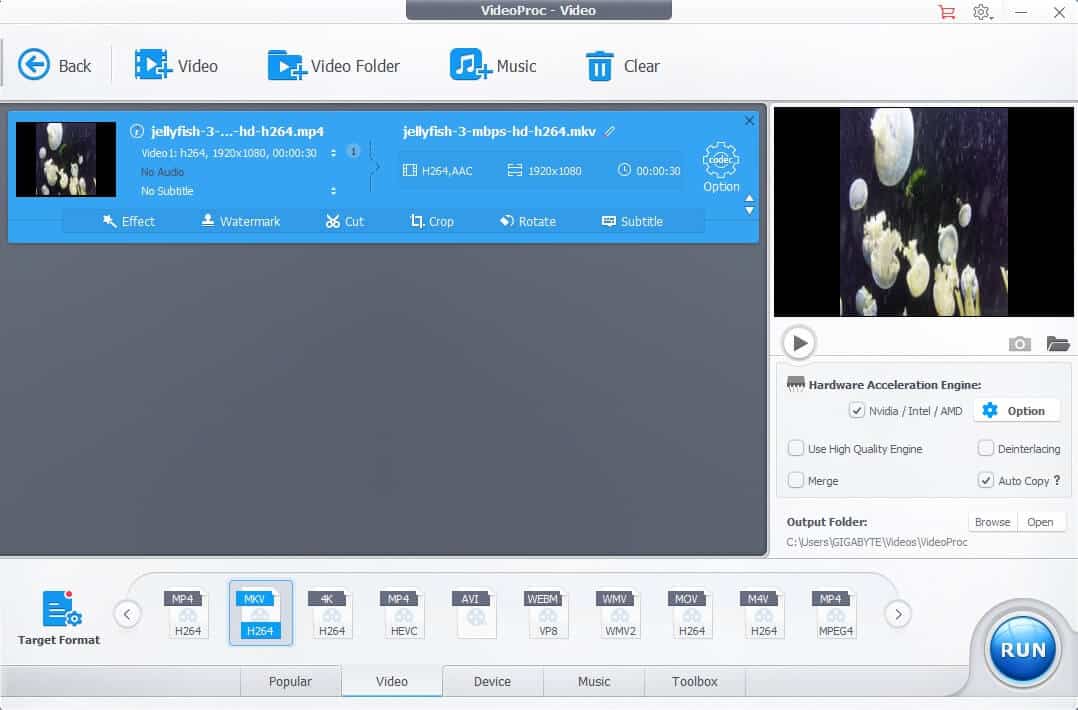 Bulky video size is another headache for iPhone users. 10 minutes of 4K video at 30 FPS recorded by iPhone takes up to 3.5GB space. And it may take several quarters to upload the videos to YouTube, Facebook with slow Internet speed. VideoProc is very helpful to resize iPhone videos in several different ways. It supports to change video parameters such as turn 4K, HD videos to SD videos, lower the bit rate and frame rate, etc.
The second way is to transcode videos to HEVC codec with up to 50% better compression rate. Moreover, VideoProc is more than the tool to process videos. It is equipped with a built-in video downloader which can download videos from 1000+ sites, a computer screen recorder and a DVD ripper.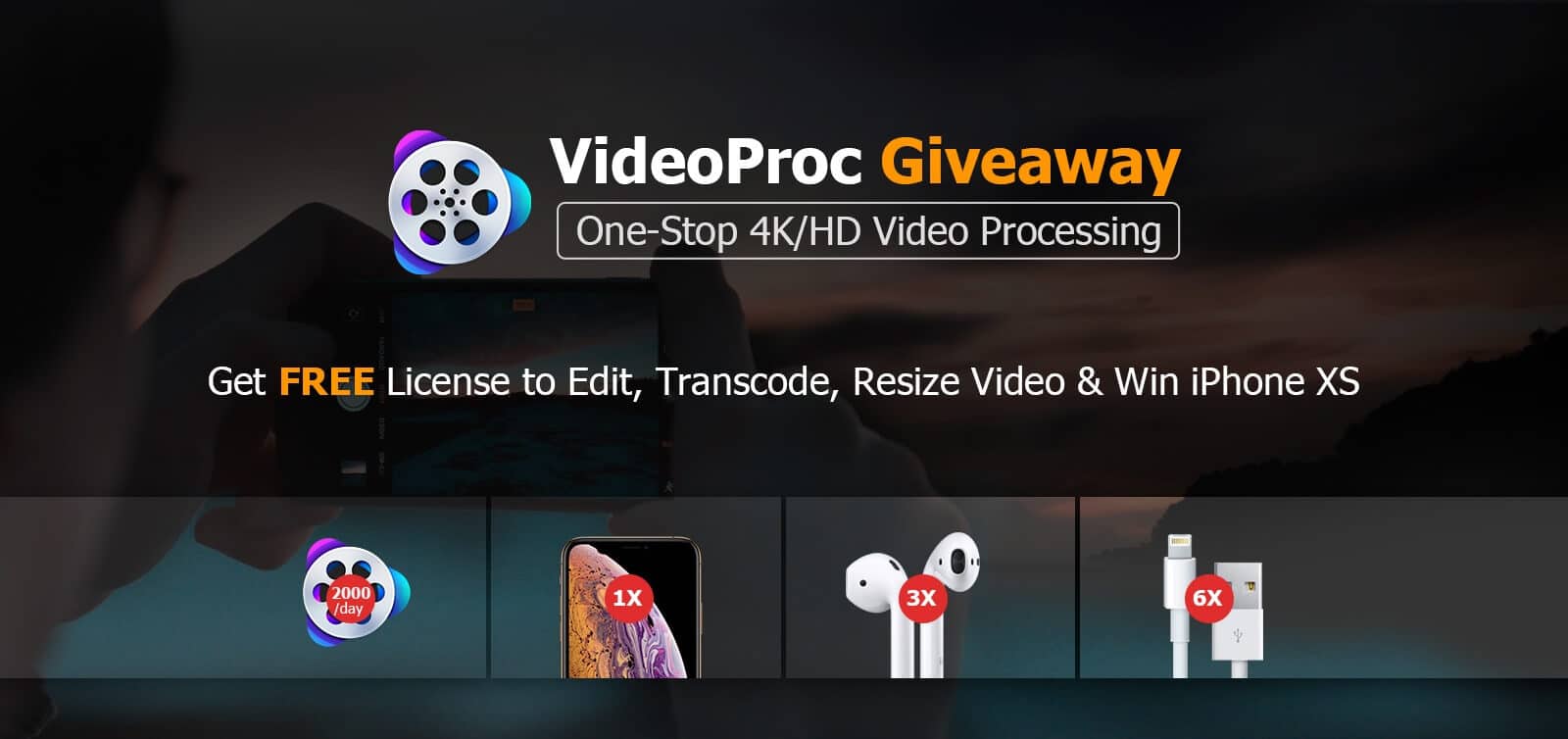 To celebrate the launch of VideoProc, users get a chance to win amazing prizes that include an iPhone XS, three sets of AirPods, six iPhone cables, and 500 VideoProc licenses per day. All this can be found on VideoProc's site, where users can participate in the drawings that will be done on three different days in November – the 9th, 20th, and 30th.
What do you think? Is this something you would use? Let us know in the comments.
Editors' Recommendations:
Follow us on Flipboard, Google News, or Apple News