Virtual reality and cryptocurrencies are set to flip the online betting world in 2018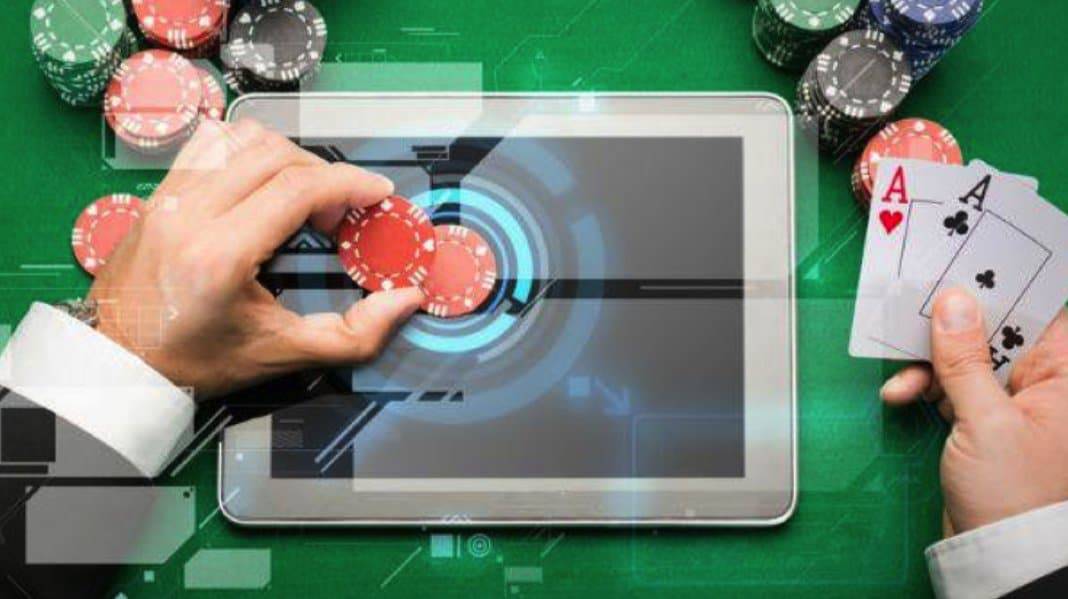 If there's one industry that's been fun to watch, it's got to be the online casino slot uk industry. If you have grown up playing slot machines, then you have seen the betting revolution first-hand. From land-based casinos to internet-based casinos, there have been groundbreaking advancements over the past 2 decades- some of which would have been laughable if they had been voiced aloud 10 years before their time. It is exciting to imagine what slot developers like NetEnt, IGT, Microgaming and other leaders in the industry will come up with next. It's even more exciting to see the gambling trends of 2018.
– VR Gaming
VR has been a term that's been thrown around a lot lately. Whenever the topic of gaming comes up, the fast-rising popularity of Virtual Reality (VR) software goes hand in hand with it. Platforms like Facebook have already released VR enabled games via their company Valve Corporation and Oculus. Experts predict that mobile AR technology will drive the 108 billion dollar VR market by the end of 2020.
It is likely that slot developers will jump on this trend, creating Virtual Reality Casino Games. This will improve the player's gaming and also create an immersive experience. If this becomes a reality, we could see multiple people play a game at a single time. Microgaming has already jumped on the wagon releasing their Virtual Reality Roulette demonstration in 2016 at ICE Totally Gaming.
Virtual reality in casinos would certainly improve player retention. People would also be able to enjoy the thrill that comes from walking through a casino floor all from the comfort of your own couch. Imagine this being further improved by hearing the humming of a slot machine, seeing yourself pull a lever or looking into a dealer's eyes.
– Skill-based casino gaming
Slot games are usually based entirely on luck so it's no wonder gamblers who prefer them are encouraged to play them in stress-free environments. In recent times, casinos have undergone a rise in strategy-based games. One example of such is Poker which usually requires a little more effort than that you'd put in slots. Here, you're going to need a little thing called technique if you expect to win as the game progresses.
– Rise of cryptocurrency
Cryptocurrency is one of the most used terms in 2018. They come up in almost every gambling circle because everyone is plotting how they want to trade them in online gambling. Hate it or love it, crypto looks like it's here to stay. Many gamblers use this currency to make deposits and withdrawals because it is a transparent medium with no financial regulation at a state level. There are also many alternatives to it, namely Dash, Dogecoin, Ethereum, Litecoin, and Ripple. There are also many gambling sites that accept Bitcoin as the only form of payment.
– Gamification
This is a process where a player becomes wholly engrossed in online casino gaming. Gamification has been on the rise in 2018 and if you've never heard of it, that's because it is a new concept. It gives players something different to look forward to in their online slot games which in turn fights market saturation and steers competitors away.
Slot developers have become aware that most spinners prefer online games with a backstory, power-ups, narratives, avatars, unlockable content, and leveling-up. These gaming elements are more likely to capture a person's interest in the long run. It is safe to say that as the years go by, we will see bigger and flashier releases from online casinos.
Gamification could go the traditional marketing strategy route where it entices consumers towards a particular brand or service that can give punters a chance to test various online games before actually playing them. It could also encourage the customers to play more games online and provide incentives for them once they meet certain goals in the games. This will cause them to keep online gaming, hence gamification will have served its purpose.
– Live casino gaming
Digital gaming platforms like Twitch have audiences of more than 40 million a month tuning in to play games or simply watch other players doing it. Online casinos acting on this trend with live online casinos becoming the preferred playground for high rollers. This trend would continue this year, and we would see an increase in live casino games.
You can enjoy your favorite games, whether poker, blackjack, roulette, baccarat, etc. in premium HD quality. Not only that, but there are several online sites you could access live casino games e.g. Betfair, 888 Casino, Casino dames, Betway and more. They offer more than just table game variants, Dream Catcher Live can also be played at several online casino sites. It's a trend to watch.
– Brand slots
There's a reason why movie themed slots always do so well. Players relate to something familiar and if they loved the movie, chances are they're going to go crazy over the slot. Developers relish this high and you can be sure they are not going to stop cashing in on the hype. Slot machines like Westworld, the Marvel movie themed ones, Game of Thrones, Indiana Jones, Sharknado etc. cause a stir compared to unknown characters. Familiar characters make the game more exciting. The developers usually aim to create a slot with the exact (close to) plot that was used in the movie so the psychology of character remains the same.
– Improvement of mobile platforms
Slot developers ensure that slots games released in 2018 are mobile optimized. This isn't done by accident. They know that mobile gaming revenue surpasses that of PC gaming and consoles so a large chunk of their audience is tuning in through their smartphones. We can only assume that technical advancements in smartphones, will lead to improved graphics, cutting edge design and more.
2018 has already given all these trends a boost so if you think things are good now, imagine what the future will look like 10 years from now. We can only wait with bated breath. It's a great time to be living in if you are a fan of online gaming.
What are your thoughts, let us know down below. 
Editors' Recommendations: