Virtual reality gaming defies criticism as its popularity surges
The potential is limitless and negative connotations cannot be avoided.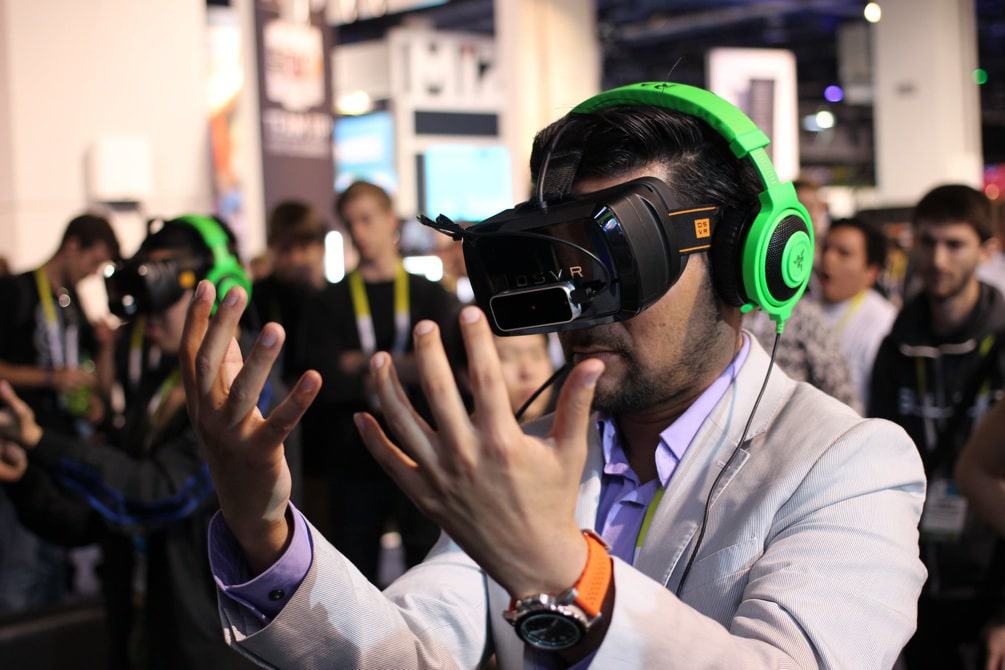 The world we live in today is the world Morton Heilig dreamt of.
As a pioneer of Virtual Reality (VR) Heilig is best known as an applied cinematographic experience specialist, the title which he has Sensorama product to thank for.
Built around the 'Experience Theater' concept, Sensorama was unveiled in the 1950s as a machine that enables its users to get immersed in a unique multi-sensory experience. With its stereoscopic color display, fans, odor emitter, stereo-sound system and a motion chair, Sensorama was the state-of-the-art piece of entertainment engineering.
From such a robust machine concept to three-dimensional worlds accessible through lightweight VR devices, the landscape of Virtual Reality has gone through a proper evolution.
Though being around and about for well over half a century, Virtual Reality is still very much treated like a novelty. The rapid pace of technological development is, however, playing a huge role in VR promotion. Affordable Virtual Reality hardware is becoming more available to wide masses and it's doing wonders for a trend that is expected to soon enough be a huge boom – in the gaming market above all.
Games are currently holding the banner for Virtual Reality which could soon find its purpose in niches you never thought it would be possible – like literature. The surging generation of Millennials and members of the Generation Z are reinventing the ways to enjoy the endless world of graphics supremacy, animations at their best and they never miss a chance to escape into a brave new 3D world from the very corner of their room.
With a personal computer to power their devices, youngsters and those who feel that way nowadays have an opportunity to enjoy VR games through a number of system and stations.
PC

Mac

Xbox 360

PlayStation

Smartphone
The systems above require an HMD to help deliver the imagery required to create an immersive virtual world as an almost pocket size replacement for Heilig's Sensorama. There is a wide selection of HMDs on the market at this moment in time, different in quality and price.
Oculus Rift is the first association to an HMD device. Sitting at the very top of the price range it is the household name and a trendsetter for VR gaming. HTC Vive is not far behind, whereas the Samsung Gear VR and most commonly used Google Cardboard are highly popular and accessible options.
A gateway to virtual worlds, HMD take you into the immersive gaming universe with fantasy, science fiction, adventure and sport standing as the most popular gaming choices.
2018 is by many considered to be the breaking point for Virtual Reality gaming. The year behind us announced many great things when it comes to VR gaming with the likes of Doom VFR, Star Trek: Bridge Crew and Rangi hitting the market and latching on the 2016 momentum and Robinson: The Journey, The Climb or The Lab.
Online VR games are one particular aspect that keeps gaining in popularity with a wide audience. Social interaction and communities, multiplayer set-ups and vivid avatars have done their share in building up the online VR gaming status as they provide a unique opportunity to socialize with people around you in a number of ways.
Another highly popular form of online VR games has been the specialized slot games and blackjack games. A new but an increasingly hot addition to the online gambling world, VR games can be found at a number of online casinos either for fun or for real money.
Amidst the growing popularity and cross-platform incorporation of VR into everyday life, Virtual Reality games have been a hotly debated subject of late.
The author of 'Experience on Demand: What Virtual Reality Is, How It Works, and What It Can Do' and director of Stanford's Virtual Human Interaction Lab Jeremy Bailenson reasons that wide accessibility of VR could potentially be a danger factor.
With VR games and their different types offering players a range of experiences – from traveling, shopping, or getting engaged in sports-related activities such as running or dancing – writing for CNN Bailenson highlights its potential to become 'the ultimate training machine' for mass shooters to learn how to kill more effectively.
In a counterargument to Bailenson's claim, other than being a fantastic newly emerging form of entertainment and fun time – VR gaming as fighting simulators can have a positive role with teaching people the basics of self-defense in an example.
The potential is limitless and negative connotations cannot be avoided. And although there could be reasons to be critical of the VR gaming industry, stopping the progress as the brave new world emerges is close to impossible.