Want to know where the cheapest place to get an Xbox One X is in 2018?
Well, with a few caveats it could be Drakemall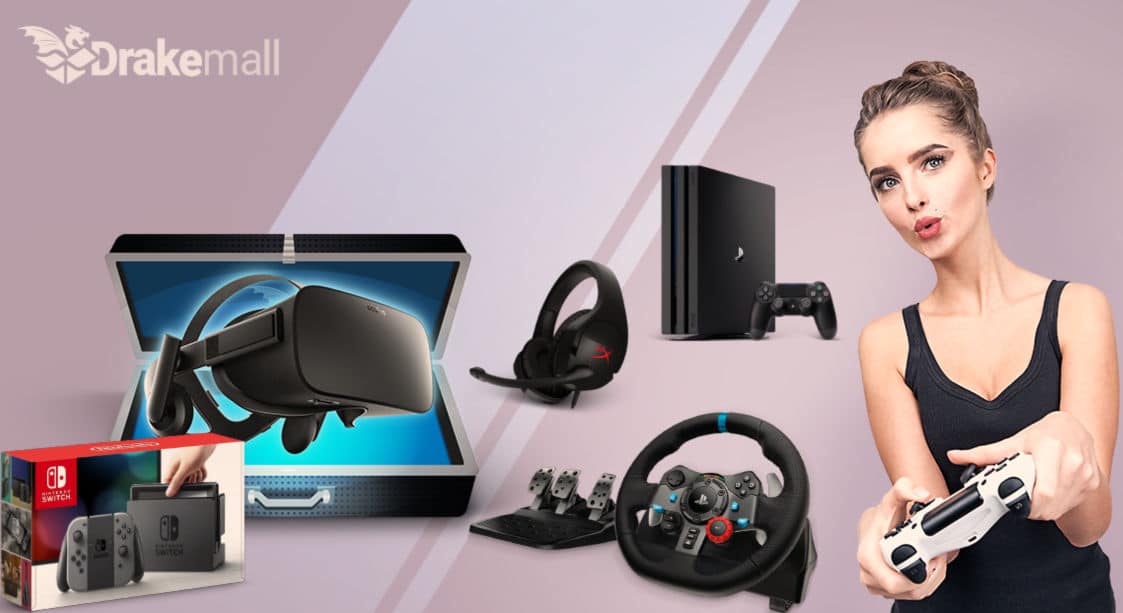 Since the $500 Xbox One X came out a year ago and claimed the title of "the world's most powerful console" they've been flying off the shelves. The combination of 4K gaming, Xbox Live, FreeSync and 60fps gaming on the huge catalog of games is a couch gamers wet dream. Add back-compatibility with Xbox 360 games and you'll never run out of entertainment. If you're dreaming of one but that $500 price tag looks a bit steep, read on where we'll show you how to find a cheap Xbox One X or even how to win one at a place called Drakemall.
Cheapest ways to scratch that Xbox One X itch
With great power comes a great price tag, and the Xbox One X is certainly pricey. It's at least $50 more than the PS4 Pro, which is its only real competition, and over double the price of the Xbox One S.
Sales and discounts
Okay so we all know Black Friday is coming up in the US, and that's primo console-buying time. That said, the only real deals last year were on last generation's consoles so don't expect much more than a $50 discount on the Xbox One X this year. Waiting for sales sucks, and so does paying off the eventual bills. Walmart currently is selling the Xbox One X for $458, which is about $50 off the usual price if you don't want to wait until the end of November.
Second-hand sales
Now we're talking – you can usually get pretty steep discounts on sites like eBay or Craigslist. That doesn't come with many, if any, guarantees of a working console at the end of the day however and you're still looking at around $400. You can also get fairly good discounts from pre-owned consoles at places like GameStop, although you're still only going to see maybe a 20% discount off the retail price. With that small of a price disparity, you'd almost be better off buying new just for the warranty.
Win it on Drakemall
This one involves a bit of luck, you are gambling here. Just like CS:GO or Overwatch loot crates, you're buying the chance to open a crate that might have an Xbox One X inside. Of course, you might win something else instead, depending on which crate you're going for.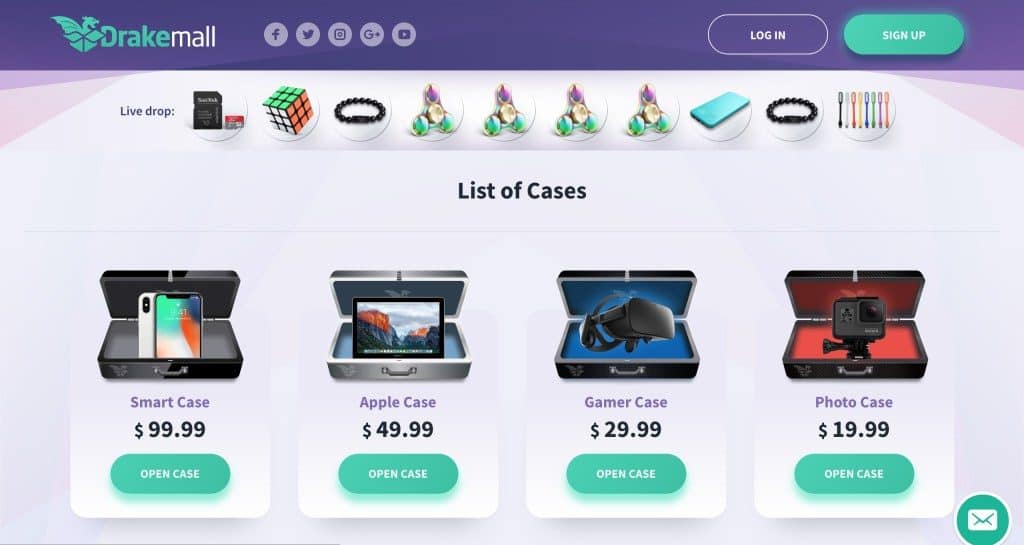 Well, in a nutshell, it's similar to those CS:GO gambling sites. Buy tokens from the site (1 token is 1 USD) and use them to open crates with varying values. You can do test spins to see all the things you could win, and if you don't like the item you win you can turn it back into tokens of equal value so you can continue playing. You also get the option to buy the items for the usual price, but where's the fun in that?
Below you can see an example spin when opening a case. This is a Wow Case, which costs $4.99 and has items that range from selfie sticks and fidget spinners all the way up to Xbox One X's. It's nice that Drakemall lets you do test spins to see how the system works, and also what the full item list you could win is. As you can see, I was unlucky with my test spin, getting a dog tag as my prize. Your luck might be better than mine. If it is, you might even get an Xbox One X for five bucks!
There are also other cases, the popular Gamer Case is usually $59.99 but it's currently on offer for $29.99. That case has HTC Vives, Steam cards, games, and the cheapest Xbox One X outside of finding one under your Christmas Tree.
Drakemall has a historical chart that shows the retail cost of the items won, and how many times that price range came out of the last 1000 cases. With the Xbox One X having a $600 price tag if you buy it outright from them, the 11.5% percent of $500-1000 items if you go for the Gamer Case looks inviting.
Retail Cost
Items inside
times bought
1000 cases
$0 – $100
609
60.9%
$100 – $500
258
25.8%
$500 – $1000
115
11.5%
Over $1000
18
1.8%
Registration is simple, either use your SSO of choice (Twitter, Facebook or Google) or use your email and a unique password. Just remember that you need to be 18 or older to use the website, as it is a form of gambling. Adding funds to your account is also easy, head on over to Drakemall's partner Kinguin and use your payment method of choice – you can even use PayPal.
Then head on back to the main page of Drakemall and choose the case you like the look of. When you're on the case page you can run a test spin to see what's inside. Heck, run a few – maybe you can figure out the odds of the big-ticket items. When you're ready to spin for real, hit the button and provided your account has enough credits, the spin will happen and you'll end up with a prize. Remember that as Drakemall is also an eCommerce site, you can buy any items you want for their average price. This might not be the cheapest option available to you.
You can then go into your account on the products page, and either get it shipped to you or turn it back into tokens to spin again. Shipping is a flat fee, somewhere between 5 and 10 tokens depending on the prize. In case you do win one of those cheap Xbox One X's, you'll have to wait a little while for delivery. As with most dropshipped products that aren't held in the USA, it'll usually take 30 to 45 days for it to arrive at your door.
There's even a company Discord server in case you run into trouble.
If you want the chance to win a cheap Xbox One X – those cases won't open themselves!
Editors' Recommendations: