Watch out for these financial technology trends in 2018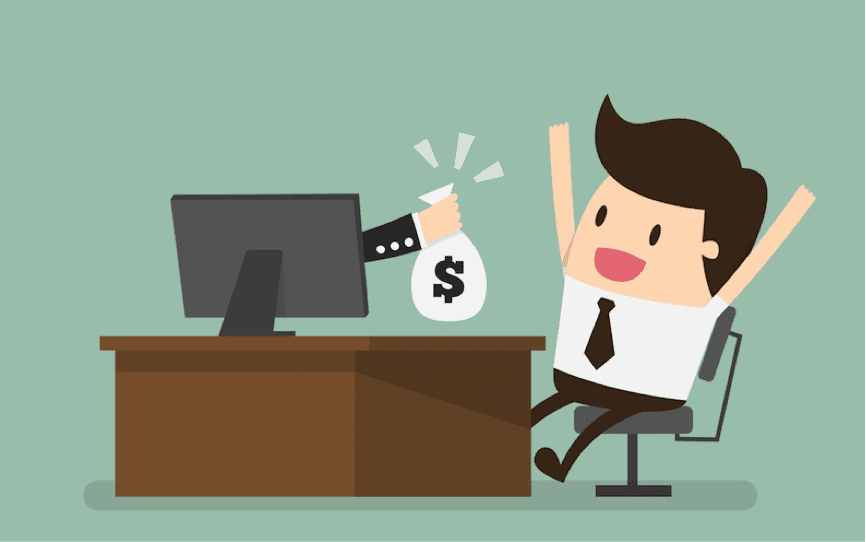 Until only recently, there was a clear distinction between a digital ignorant, a digital migrant, and a digital native. The first two categories mainly preferred traditional banks and offline transactions. The third category comprising the digital natives, however, was slowly going digital. This included more and more online financial transactions.
Advancement in technologies such as AI, NLP, distributed ledger technology, mobile, and better regtech mean that the world is changing for good. Almost everyone is online. To reach out to the unbanked and the underbanked, even the traditional banks in first-world countries and emerging economies are turning to digital channels.
This has given rise to a new business model – one in which the preference for digital technology is quite evident. Most experts agree that the use of digital technologies has increased the customer centricity of businesses in a massive way.
Let's take a look at some fintech trends that you may see in the near future and some of the most obvious trends that could emerge going forward
Trends That Could Revolutionise and Revitalise the Financial Services Industry
AI to Make Bots Livelier
Would you believe us if we told you that chatbots around the world and across multiple industries could help businesses cut costs by US$8 billion by 2022? If you don't, check this CNBC report for yourself. That's because the improvement in Artificial Intelligence (AI) could make these chatbots smarter. This would reduce the need for human involvement and bring down the time spent on each query.
This is a major breakthrough for banks and financial services companies that would depend increasingly on chatbots to handle customer queries, customer training, and even for tracking transactions such as trading in equity markets.
Alexa and Siri have already shown that improvement in natural language processing (NLP) technology has made it possible for them to interact easily with humans. Over time, even chatbots are expected to become human-like in their interactions with customers.
Synechron has predicted in its report that robotics and AI will graduate from simple predictive analytics to more advanced cognitive computing.
There are also reasons to suggest that robo-investors will be at the core of wealth management services. That's because these bots could not only make more accurate predictions and choices but also do the calculations much faster. Chances of human errors could also dwindle.
Distributed Ledger Technology to Be a Major Part of Trading
While bitcoins had barely managed to capture the fancy of the rich before fizzling out to some extent, blockchain and distributed ledger technology are believed to have a much wider range of applications. There is clear proof to suggest that distributed ledger technology can improve operational efficiency and reduce costs by taking out intermediaries, otherwise needed for verifying transactions. This could reduce expenses on Letters-of-Credit transactions.
There will be greater transparency on both supplier and receiver sides as every single transaction can be monitored and recorded for future references. Also, smart contracts with the power to self-execute, could become the norm. This would reduce the need for manual processing and authentication of contracts and data.
Blockchain could find greater use in areas such as peer-to-peer lending, deposits, mortgage contracts, and even insurance because it could make transactions transparent.
This technology, which featured strongly among the 2018 fintech trends, is expected to be a recurring theme in the coming years.
PwC has already said in a report that asset management firms, banks, and capital markets were by far the most dominant adopters of this technology. Together, financial services companies contributed to almost 36% of the total investment made in this field. It has also predicted that by 2020, almost 20% of trade finance will use blockchain.
Big Data to Remain at the Heart of Customer Data Protection and Privacy
While the use of big data to understand customer behavior and preference is not new, improvements in AI, lower latency, and higher speed of computation mean that big data will continue to grow bigger and more important. Such data will also be at the core of data protection and regulatory compliance developments.
There is also a focus on slowly phasing out legacy data infrastructure and replacing them with new automated systems, capable of crunching and processing much bigger volumes of data. According to this article, an AI system developed by JP Morgan can interpret 12,000 commercial loan contracts each year, thereby saving 360,000 man-hours of work.
As data protection compliance requirements such as GDPR kick in, the need for AI and big data continue to grow in the fintech sector.
Banks and Fintech Companies to Increase Cooperation
Traditional banks have realized that without the customer-first approach, they will continue to cede ground to digital-only banking and financial players. This means that they are trying to iron out the knots and wrinkles that exist in the traditional customer acquisition processes, and the processes of customer interaction.
Fintechs, such as BankBazaar Singapore, have already shown that the use of digital technology has led to the growth of paperless and cashless transactions, thereby leading to transparency, speed, and 'presence-less' transactions. Therefore, whether it's a maturing market such as India or a matured market such as Singapore, new-age fintechs can be seen at the forefront of the financial industry. These companies are providing thought leadership to the industry and offering convenience to their customers.
Hence, banks are now ready to collaborate with such fintechs to utilize their digital expertise and infrastructure. Alliances are being formed not just through mergers but also through APIs! Be it about better customer engagement or be it about getting the right customer on board, banks are finding it easier to sell products and services. Therefore, it's safe to suggest that open banking platforms will continue to be in demand in the foreseeable future.
Use of digital technology by fintechs have made onboarding much easier. The quality and quantity of customer data captured have also improved immensely. That is why banks with legacy issues are collaborating with digital finance players.
They can analyze better-quality data and pitch the right product to the right customer. The result? Greater customer trust, better brand image, and a lot of goodwill!
Greater Focus on User Experience and Augmented Reality
Most companies in the finance domain have realized now the importance of offering a painless and complete experience to customers. Hence, for customer onboarding, training, and other touchpoints, there could be a greater application of augmented reality/virtual reality technology. It will give customers an immersive experience and a 360o understanding of a particular product or service.
When 5G gets rolled out in a year or two, it could give user experience (UX) and AR developers a further shot in the arm. 5G data will not only be lightning fast but will have negligible latency. This means a response from a server to a customer query will be instantaneous. There will hardly be any wait time.
Greater Focus on Mobile Apps
With faster response time and almost no downtime, 5G could make mobile apps and payment apps far more convenient. This could also mean that downloading times will be cut down massively, thereby increasing app downloads further. It was reported in this Lending Times article that by 2019, mobile banking and payments could reach as much as US$92 billion. This RubyGarage article says that by 2022, 88% of all banking transactions will be conducted via mobile phones.
Banks are not only relying on speed to attract customers to mobile banking. They are adding new features and offering new facilities through their mobile apps. For example, the ICICI Bank has started to offer the option of managing cards conveniently through its iMobile app to its customers in India.
The app allows users to temporarily block credit cards, stop or start online transactions, block/unblock ATM transactions, and even block/unblock international transactions. This means that a customer will no longer need to call the bank or visit a branch to make use of these facilities.
In 2018 and beyond, the customer-first approach will continue to drive growth in mobile/payment apps and improvement in UX.
Why Is the Focus on Fintech So Strong Lately?
A Blumberg Capital survey report had found that customers are slowly losing patience with banks and their services due to lack of speed and flexibility. Almost 80% of the Americans surveyed for that report said that banks should increase their focus on mitigating the pain points and concerns of retail customers and small businesses.
62% felt that they were paying too much interest on their loans and 79% said that they needed more flexible options to access liquidity at times of need.
Fintech solutions, as believed by many, could not only make these transactions simpler and faster but also more cost-effective. If customer acquisition and retention costs come down, financial companies would be able to pass on the benefits to their customers. This, in turn, could reduce the cost of financial products and services.
Almost 70% of the Americans surveyed felt that digital solutions are the best way forward. 65% felt that the new fintech players are working in the right direction to bridge the gap in privileges that the rich and the poor enjoy. They felt that with digital solutions, even the not-so-rich would have access to better borrowing options, leading to financial independence. Almost 69% felt that people could be financially stable and better off with these new technologies.
What does this really mean? People want convenience and a wider range of financial options.
Some may think that customers are losing faith in banks. We think that the answer is a little different. People don't have a problem with banks. They have a problem with the way banks function currently. They want inefficiencies out of the system.
The new fintech trends point towards a promising future – one of greater financial inclusion, transparency, and customer engagement. Whether you're looking for the right personal loan the right payment app, with fintech solutions at your disposal, speed and convenience will also be on your side.
Have any thoughts on this? Let us know down below in the comments or carry the discussion over to our Twitter or Facebook.
Editors' Recommendations: