Ways technology has made essay writing easier
Below are full highlights of ways tech had made essay writing and writing in general easier. Here's is everything you need to know.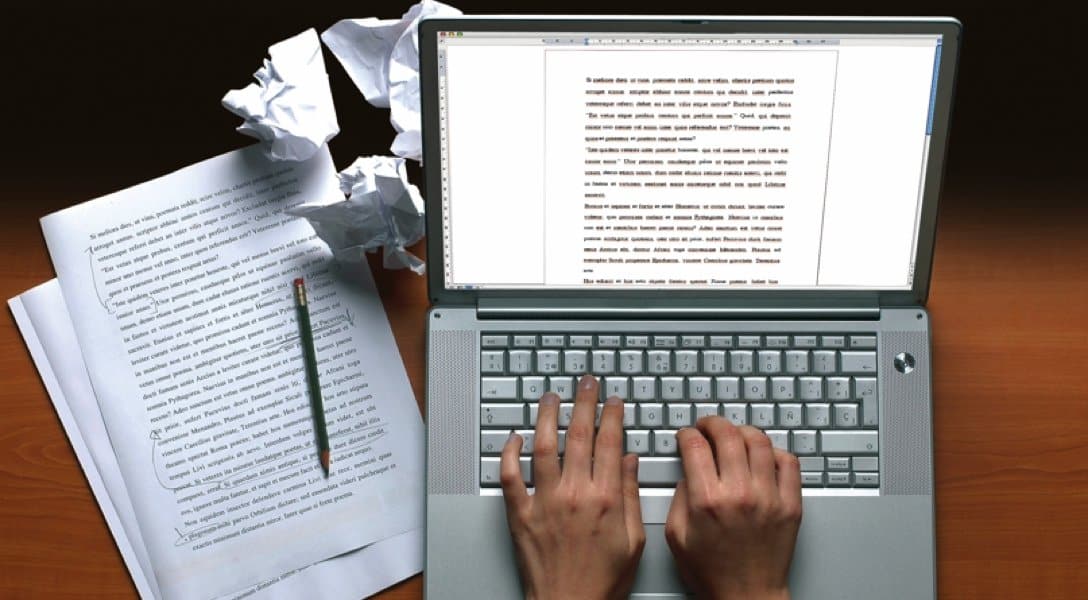 Technology is probably one of the fastest-growing sectors ever invented by humans. Every day there is a breakthrough somewhere in the world. For instance, today, someone somewhere has probably come up with a way to regenerate power from a growing plant. Or has an idea of how solar energy can be harnessed besides using solar panels. In short, technology, just like the galaxy above us, is limitless. 
The whole idea behind each invention is to make our lives easier or to make us understand something better. And language fits perfectly as one of the sectors that tech has done wonders. And owing to the fact that it is easily accessible, there is everything for everyone. Both scholars and mere lovers of language can have a slice to this freshly baked cake. 
Well, besides it being accessible, below are full highlights of ways tech had made essay writing and writing in general easier.
It has offered a reliable research platform 
With the internet at our disposal all through the day and night, and in conjunction with tech devices, offers a research platform. The web has an unlimited quantity of information that would take a lifetime for one to read it all thoroughly. Even then, they won't finish reading it all.
As mentioned earlier, there is something for everyone. A professor at a university can easily access his students' paper writing service online and mark them online as well. Additionally, even after scoring, they can give out the results through the same online platform. At the same time, the scholars themselves use the internet to research for their assignments, reports, and notes.
Technology has played quite a hand in making sure that there are constant flow and availability of materials for anyone interested. It has gone quite a distance into ensuring we move towards a paperless generation. We are moving towards a time that we will do all our registration, application, and any business online — eradicating the need to print out every list on paper.
It has served as a very resourceful training ground
The technological world keeps giving as it has proved to be a very resourceful training ground. That is even after offering the information needed; a user can practice their art of writing, editing, or documenting. This has been made possible by the availability of web and mobile apps such as Microsoft Office, Google Docs, Adobe's video, and picture editing applications.
And to add to the benefits, one is guaranteed full access to these and more apps from the Google Play Store or the iOS Systems. Trials are free, and upgrades are available for a small fee. With such platforms, you are in a better position to perfect your photography editing skills as well as get to the writing of your second book at your best convenience.
It provides guidelines to all styles of writing
As the hub of all information and trustworthy training ground, tech has also gone the extra mile in providing guidelines as to the different styles of writing. Whether its blog writing, article writing, report writing, or book publication styles. Each is available. Not only do you get the templates, but some samples give you a better picture of what is required of you.
You also get the opportunity to better your command of languages. The technological world is boundless and is not constrained by language barriers. This is due to the availability of apps that can downright translate any media, written or recorded, into a language you can easily comprehend.
It gives everyone an equal chance to learn
So many people have been exposed to technology and all its perks. Be it the usage of machines all over the world; some connectivity through the web has been established. It has made it easier for people to share their experiences and inspire the rest.
Not only does one learn languages, but one gets to master an infinite list of tasks. It is no shock that there had been individuals that have learned and mastered skills via the internet and become a pro at it. This is quite evident as we have athletes and chefs who are self-taught, both made possible by tech. All you need is to have an interest, and you are good to go. Just as the maxim goes, where there is a will, there's away.
Take Away 
With that said, it is with utmost confidence that the technology industry will take us further and further into bettering our lives. It only gets better from here.
Have any thoughts on this? Let us know down below in the comments or carry the discussion over to our Twitter or Facebook.
Editors' Recommendations: