What app building software do you need to make mobile apps?
Are you looking to venture into the mobile app world? Click here to learn about the app building software you need to get started.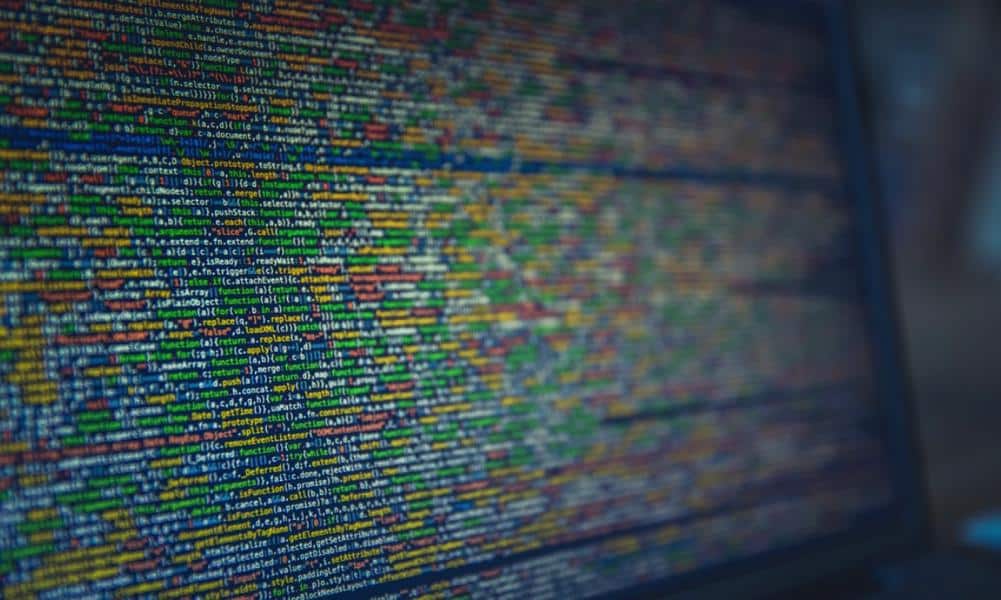 Did you know that Google Play has the most mobile apps around?
It has 2.1 million apps as of this year. It's followed closely by the Apple App Store at 2 million apps.
If you're venturing into the mobile app development, you need the right app building software. You need to have a clear vision on what you want to develop. Otherwise, you might end up making apps that make people lose faith in humanity.
But what are the best mobile app builder platforms around? Read on and find out more today.
Appery.io
This platform is cloud-based, and it helps you make apps for both the Android and iOS systems. It has built-in components such as Apache Cordova, Ionic, and jQuery Mobile. The builder exists in the cloud, meaning there's no download needed.
Its cloud existence means that you can start with it without any delays. This builder has a visual editor that has the drag-and-drop capabilities to build the user interface. The builder has the means of auto-generating the code for the components you use.
You can try connecting it to any REST API and use it in your app. It helps in adding an instant database and backend to the app you're developing. It's only useful only when your app needs to store some data.
If you need powerful functions, you can use the Appery plugin catalog. Otherwise, you have the means of making your own custom plugins. Its premium version allows you to share your project with other people involved in real time.
Mobile Roadie
This app maker helps you make and manage your own Android or iOS app. The great news is that it's building process happens in a visual manner. The platform is great for supporting all types of media you might want to add.
It can import RSS, Twitter, or Google News keywords. It can auto-refresh its fan wall to make a real-time communication with its users. But its main selling point is its accurate previews using its back end.
Mobile Roadie helps you see your app as it is when viewed by normal users on their devices. This maker has a comprehensive guide on how to submit your app to the App Store. It even checks your content's quality and appropriateness.
This builder also gives an option for your app to send out push notifications. It can either be your own content or the platforms. The best part is that the whole language has an agnostic nature-you can pull data using different formats like XML or PHP.
TheAppBuilder
This builder gives a compendium of apps that can suit both client and employees. It gives two approaches to help you build in an efficient manner. You can make it a platform for designing an intranet app for the company.
You can use this builder with its online toolkit. You can use your own knowledge or let the app builder itself work with you. Either approach lets you define and build your app's structure and give it initial content.
You have access to the app's dedicated AppLibrary. This helps in giving your users multiple app windows with customization options for your brand. It gives you the means of protecting both public and private apps with the use of usernames and passwords.
TheAppBuilder can help you structure and update your apps in a seamless manner. It's an important part of the mobile app development process. You can edit it even when the app goes live since it allows you to make unlimited updates using one click.
Good Barber
This platform helps you build both Android and iPhone apps. It also helps in building optimized web-based applications. You have control over every detail of the app without the need to write any line of code.
They have design templates that offer a high degree of customization. It's a good way to start since it has a lot of beautiful icons. This app builder also has access to Google Fonts, offering you a great selection of typography.
You can use these as progressive web apps that can replace your website in theory. The reason is the fact that it's built for optimization for both desktops and mobile devices. Adjusting parameters in your app is easy since you get visual feedback every time you change anything.
This builder allows you to send push notifications with unique actionable messages. It lets you organize your app and add more sections for different content. It can range from photos to live events and more.
Appy Pie
This builder is another cloud-based DIY platform. Its ease-of-use allows you to make apps for almost any kind of platform without actual programming skills. You don't need to install anything, so you can start dragging and dropping pages to make your apps online.
After you finish making it, you get an HTML 5-based hybrid app. It's compatible with a lot of different platforms like iOS, Android, and Windows. You can revise your app in real time, making it easy to put out updates whenever the need arises.
Appy Pie has the means of sending out push notifications and track locations with the use of GPS. You also have the tools to make social media feed integrations.
You can use different themes within the app builder. This allows you to make apps that accomplish specific functions like restaurant management. Appointment-based businesses like dental care benefit from its appointment scheduler tool.
Get an App Building Software Today
If you're new to the app development world, you can use these app building software tools to start. Most of them are free to use, but you might want to invest in its premium plans. This gives you access to its full capabilities and makes the development easier.
Do you need examples on what to download if you want to make a health app? Check out this post and discover some of the best in the market. These apps have great features that you can use as a basis for your healthcare app.
Have any thoughts on this? Let us know down below in the comments or carry the discussion over to our Twitter or Facebook.
Editors' Recommendations: