What are wall sockets? Imagining a future of tech-filled homes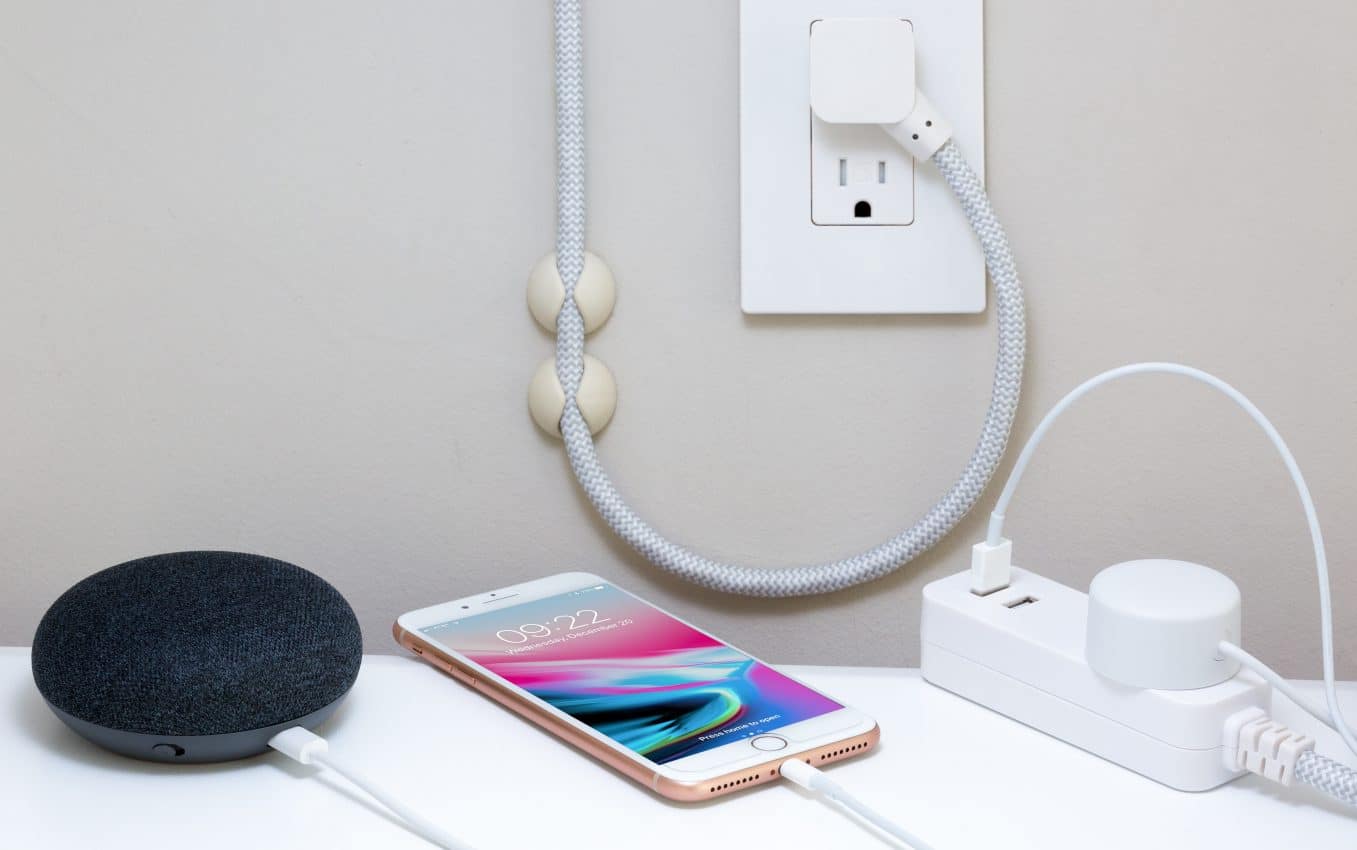 It's official: we're in the age of the modern, tech-controlled, smart home. The snowball effect started last year, in 2017, when a whopping 33 million home assistant devices were shipped across the globe. And it isn't going to stop there – it's estimated the number of voice assistants could grow by a colossal 1000% in just 5 years (pause for jaw-dropping reaction), with 275 million of them in our homes by 2023.
There are some mind-blowing predictions of how our homes will look and function in the future, including mirrors that can assess your health, a wardrobe filled with weather reactive clothes, and all of the wireless tech you can imagine.
Of course, this led to one huge, anxiety-inducing scenario. A deep, philosophical, life-altering question. A dilemma so big, so terrifying, that it must be approached with caution. Are you ready? Here goes… What will happen to all the electrical sockets?
The Avocado Conundrum
Not such a long time ago, in a home not so far away, before avocado became the hipster food of choice and featured in every brunch related Instagram post, this fruit inspired the must-have home trend of the 1970s. The height of interior fashion, it was a dark period when bathrooms took on a moldy-looking tone and kitchens were fitted with avocado units.
Fast forward a couple of decades and home buyers were repulsed. Instantly dating a property, these once desired bathtubs and units were being ripped out. So, what if – bear with me, I know this is a painful thought – wall sockets are the avocado suite of the future?
They will be unwelcome, archaic: a home feature reminiscent of a technological dark age. A time where (oh, it's unspeakable!), we actually had to plug our gadgets into an electrical outlet. And even worse, be without our phones if we forgot or lost our chargers!
A Socket-Free Future
Tomorrow's world. A young professional couple enters a property. They're first time home buyers, full of hope, eager to get onto the property ladder. Requesting a project, the estate agent offers to show them a promising piece of real estate. Built in 2010, it's described as being 'fair condition for its age but requiring some renovation'.
Stepping through the front door and walking down the hallway, the couple comes to an abrupt halt. Recoiling in horror, they stare, transfixed. On the wall in front of them is an electrical socket. Enraged, they turn to the estate agent. "What is that? A wall socket? But they haven't been used for decades! What kind of home are you selling?!" Furious, they storm out.
Picture a world run by AI. Every car is self-driving, energy-efficient and electric powered. Every home is filled with automated gadgets, from self-cleaning shower screens and wardrobes to roll-up TV screens and mattresses that can track and analyze your sleeping patterns. All of this without the need for electrical sockets.
Imagine, if you can, a new type of career. The elimination of sockets has led to the retraining of thousands of skilled laborers, all for the sole purpose of removing these pesky, unsightly reminders of the past. The modern equivalent of finding woodworm, these specialists will be called in to deal with this momentous problem.
Visualize a different kind of travel. Future generations will marvel at how their ancestors coped with different sockets, having to carry adapters to their holiday destinations. What if you forgot your adapter? Or what if you only packed one? How could you possibly charge everything you own when you have to power them on rotation?
Goodbye Wall Sockets
Wait. Relax. This is decades away. Why panic about it yet? Electrical sockets may not even disappear within our lifetimes, right? Wrong! Wireless systems are already powering properties, with a socket-free home developed back in 2014.
Is this it? Is this the end of life as we know it? Could a world without sockets be closer than we think? Excuse me. I'm going to plug in everything I own.
Have any thoughts on this? Let us know down below in the comments or carry the discussion over to our Twitter or Facebook.
Editors' Recommendations: