What cool features should your event app have?
There's a lot, buckle in.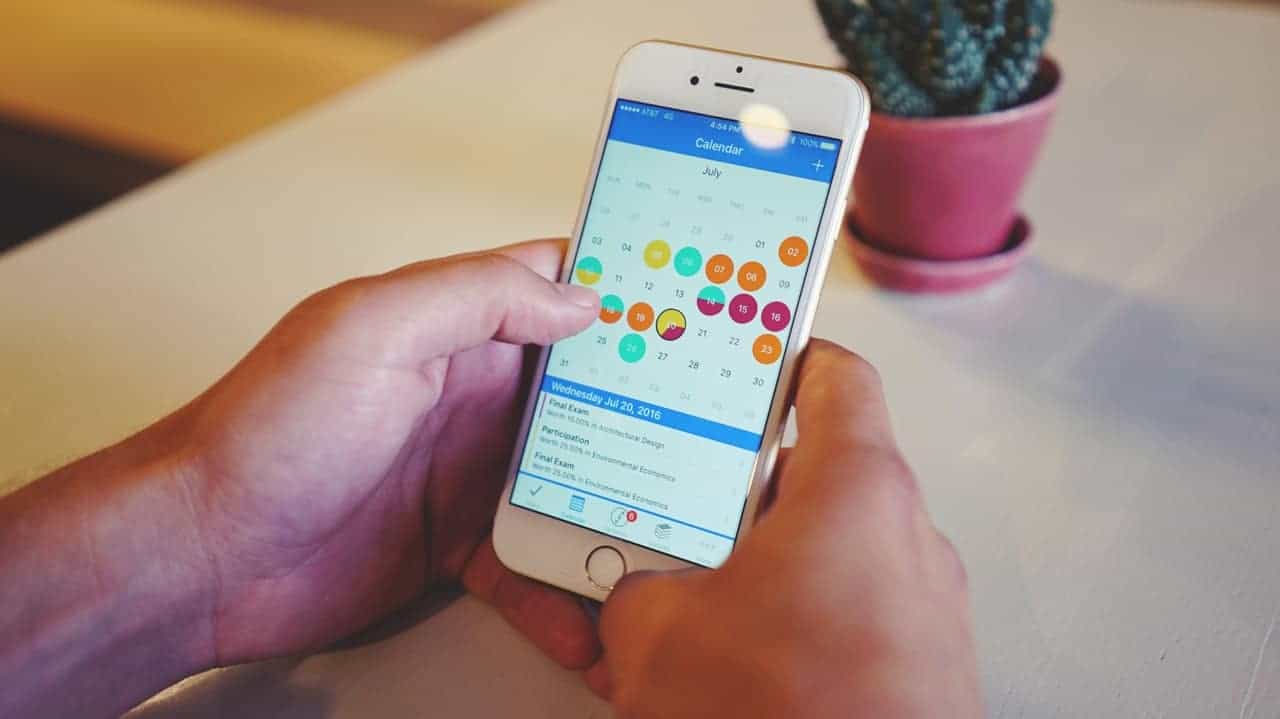 In order to stand up to the competition, it's imperative for planners to deliver the best event possible. Attendees will talk about this on social media and having a quality event can make a huge impact on a company's revenue and sales funnel.
For those that do not know, having an event app can be a huge help for event organizers as well as their attendees. The ease of communication or changes to the event being able to be communicated immediately is a huge help for everyone involved with the event.
The app can be one aspect that sets an event apart if it has features that are extremely helpful. Polling attendees from previous years can allow a company to understand which features those that attend the event value. The following are cool features that your event app should have.
Easy To Navigate Menu For More Involved Events
At a typical conference, while attendees might be in the same industry, they may have very different specific interests and needs while onsite. A digital marketing conference is a perfect example as social media experts and copywriters might have far different interests than the technical SEOs attending the conference.
An easy to navigate menu on your mobile app is important as it will make it far easier to see which presenters attendees actually want to see. Classifying these attendees can be done via the app but there are those people that want to educate themselves on all facets of their industry. An event management mobile app that is difficult to navigate could end up being more of an issue than the benefits it provides.
A Great Section For Attendees To Network
There is going to be a decent amount of networking via social media by attendees. A hashtag to follow the event is quite popular for those more technically savvy industries. Not all companies want to have their competition be able to see that they had reached out via social media to a specific company.
A secure place to communicate with different attendees, as well as personal chat rooms, can be a huge help. The last thing any attendee wants is a competitor to scam a lead they built at an event simply by browsing social media.
A Checklist Of Events For The Day
There are going to be numerous speakers as well as other things going on during a conference. A person could want to spend a certain amount of time navigating the conference floor to see what companies that have purchased booths for the event have to offer.
A checklist of events for a specific day can help a conference or tradeshow be much easier to navigate. The ability to favorite certain speakers should be a feature available as one great speaker can have a huge impact on the experience of an attendee as a whole.
Bios Of Speakers And Presenters Along With Other Details
The bios of speakers are important to have in the app along with the details of when and where they are speaking. Topics that are going to be covered can attract certain attendees to sit in on a speaker when otherwise they might have gone to lunch or gotten coffee.
Attendees can also generate questions for the presenters based on their bios as well if they have started a company or invested some kind of product.
Real-Time Alerts Of Changes Or Upcoming Speakers
Real-time alerts are important as speakers could have travel issues or become ill causing them to be unable to present. A person venturing to one part of the conference hall only to find out a speaker they were looking forward to can't make it can ruin an experience.
Being able to let attendees know that there is an issue with a speaker in advance can help lessen issues caused by this absence. The networking events after the event could change venue due to a specific place being too crowded which makes real-time alerts essential to make sure people get to network as much as possible.
As you can see having an app is not enough as you must incorporate quite a few features into the app to make it perfect for the event. Take time to assess what your attendees need and put a plan to develop the app into place!
Have any thoughts on this? Let us know down below in the comments or carry the discussion over to our Twitter or Facebook.
Editors' Recommendations: