What makes a good flowchart maker? Here's everything you need to know
Flowchart makers are one of the most effective graphical tools to represent processes or solutions to a complex problem.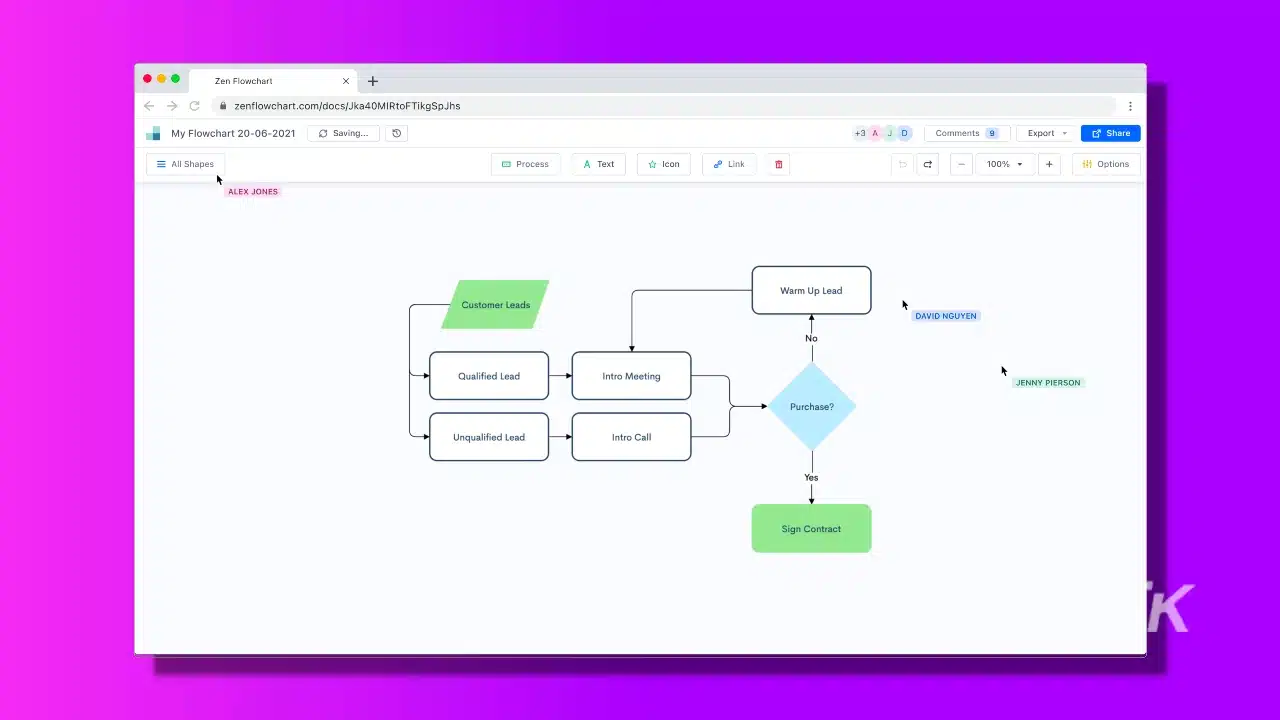 The present world is considered a world of graphics and visualization as both have become widely popular tools in various disciplines and professions.
Flowcharts are one of the most effective graphical tools to represent processes or solutions to a complex problem.
Flowcharts generally use various shapes and arrows for symbolizing different steps or items within a process. Flowcharts can be either simple hand-drawn diagrams or complex ones made with the help of software.
A wide variety of flowchart makers/software is available in the market for making flowcharts. However, choosing the best flowchart maker that fits your needs and aspirations is not as easy.
This article has gathered all relevant information about flowchart makers that will help you understand what makes a good flowchart maker.
Are you excited about knowing flowchart makers? Let's get to it.
What Is A Flowchart Maker?
A flowchart maker or software is an app or program that can generate a sequence diagram consisting of interconnected shapes that defines the flow, order, hierarchy, or structure of an idea or plan.
What Are The Features Of A Good Flowchart Maker?
Before selecting your flowchart maker of choice, it is necessary to understand what makes a good flowchart maker. To us, the most important features to consider before buying a flowchart maker are:
User Interface (UI)
Flowchart maker is a visual tool; therefore, its graphical interface is the most important thing to consider. In addition, the best flowchart maker has a clean and built-in presentation feature to share with clients and peers.
Usability
Usability is another important aspect of a flowchart maker. It would help if you got answers to some questions while evaluating a flowchart maker.
These questions are: Is it easy to learn and use? Does the company offer adequate technical support and training? And most importantly, does the software offer helpful flowchart templates?
Flowchart Symbols
The graphic elements refer to the objects that are used while preparing flowcharts. It is critical to consider what type of visual elements a flowchart maker offers and their relevance within the market.
The best app is the one that provides you with ready-made flowchart symbols and options to customize your flowchart.
Flowcharting Features
The flowcharting features refer to the tools necessary for arranging and connecting flowchart elements. It may include but is not limited to lines and grids with drag-and-drop capability.
Some of the best apps even offer auto-snap and auto-align features to speed up the entire process.
Templates
Templates are one of the most wanted features among flowchart makers. The templates simplify the whole process and enable you to give your work a professional look.
Collaborations
The collaboration feature means the possibility of commenting and editing the flowchart in real-time. Some flowchart makers allow their users to comment and edit the flowchart with teammates, making them the best app for remote teams.
Exporting and presentation
Your flowchart maker should be able to present, share, and export in various formats. For instance, if you want to print your flowchart in a large format, your app must support vector file exports.
Integrations
Integrations with other tools are also an essential aspect to consider.
Value for money
It is also essential to assess what features and functionalities you are getting for your paying fees.
Have any thoughts on this? Let us know down below in the comments or carry the discussion over to our Twitter or Facebook.
Editors' Recommendations: