What you need to know when converting to a smart home
A vast majority of homes on the market in 2019 come equipped with at least a few smart home features.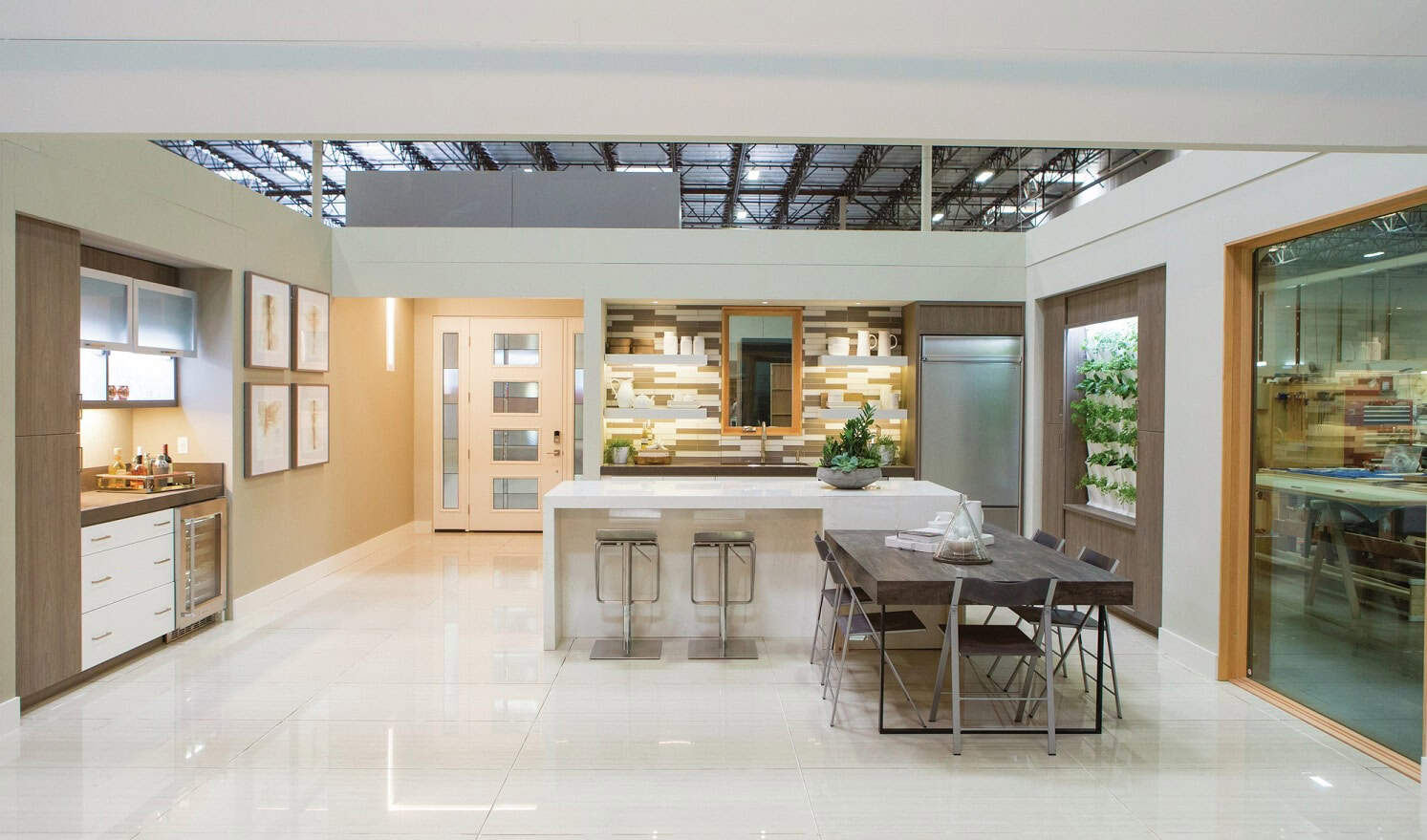 You have watched the commercials. An actor walks into a room and immediately begins to interact with what appears to be an invisible object. It is just one of the many features that define the home of not the future, but of the present.
We are talking about a smart home.
Overview of Smart Homes
Interconnecting all of the technology inside of your home to a single network protocol is the foundation for creating a smart home. Of course, you do not have to create a smart home. A vast majority of homes on the market in 2019 come equipped with at least a few smart home features.
Here are a few of the benefits of ramping up the intelligence of your home:
More control

Enhanced convenience

Instant information

Automated security

Energy efficiency
The question is not whether investing in a smart home is a wise decision, but instead, the question is what do you need to know when converting to a smart home.
Getting Started
When you decide to start on a smart home conversion depend on time, budget, and motivation. Although smart home conversions can run into thousands of dollars, many homeowners use the piecemeal approach by connecting just one gadget as a starting point. If you are like most homeowners, the gadget that forms the foundation for smart home intelligence will likely be one of the following smart home devices.
Which system is the best option for converting into a smartphone? The answer often boils down to affordability, as each of the four interactive systems features several similar attributes.
Creating Your Smart Home System
Next comes the important question of how to build your smart home. After selecting one of the smart home foundations listed above, the best approach to continuing the development of your smart home is to select one or more appliances to connect to the smart home hub.
For example, if security is an important criteria, you want to develop a relationship between the security alarm system and the smart home foundation that you have chosen.
Let's look at a number of home categories that you can connect to let's say Amazon's Alexa:
Kitchen appliances

Home entertainment system

Indoor and outdoor lighting

Lawn and garden

Cooling and heating system

Computer network
Each of the smart home hubs listed above comes with a guide the recommends what smart home categories work best with the hub.
Maximize Privacy and Security
When you connect home devices, you are sharing data about the habits and patterns of the entire family. Because of the vulnerability of the shared data, you must invest in a privacy system that ensures everything shared inside of your home never falls into the hands of hackers. You also want to understand how the companies that manufacture the smart home hubs share your personal data. The last thing you want is to be the recipient of dozens of unsolicited marketing calls, emails, and text messages.
Just as important, you need to prevent hackers from stealing personal financial information or worse, completely stealing your identity. Since smart home technology often relies on a connection to a Wi-Fi network, encrypting the network with the most elaborate encryption technology should be an essential component of your smart home security strategy. 
Know the Lingo
Smart home technology involves learning the lingo of technology. When you come across a term such as geofencing, you do not want to think the term means a fence that encircles the globe. Geofencing represents a virtual fence that communicates with all the smart home devices to tell them you are getting close to returning home.
You might have also heard about the Internet of Things (IoT), but exactly what is that? IoT is simply the idea of connecting smart home devices to the internet. The key is to learn the lingo to understand how your smart home system works, as well as how to optimize its performance.
Here are some other smart home terms to know:
AV Installer-Professional that installs and programs every audio and video device
Smart Locks-Devices connecting to a door or deadbolt locking system. You operate smart locks via a wireless signal
Protocol-Language in which all the smart devices communicate with each other. Options include Wi-Fi, Bluetooth, Zigbee, and Z-Wave
Make the Countertops Smart
You might keep up with the latest smart home trends for the kitchen and bathroom. How great would it be to set the range to a certain temperature, at a specified time, and not have to worry about your house burning to the ground? However, there is one bathroom and kitchen fixture that receives little publicity when it comes to smart home technology.
You can up the IQ of your kitchen and/or bathroom countertop.
Old school countertops come in a wide variety of shapes and sizes, as well as consist of materials like laminate, granite, marble, limestone, and manufactured quartz. Yet, old school countertops do not contain smart home technology. The latest trend in countertop design strategies is to embed one or more smart home devices within a countertop for the bathroom and/or kitchen.
For example, you can have a smart stove built into a kitchen countertop that automatically defrosts meats and slowly bastes pork loins by receiving the go-ahead signal from a smart home hub. Although in the infant stages of research, expect countertops of the future to connect with smart home foundation devices, such as the Amazon Alexa and Google Assistant.
A newly released smart home device called the Countertop makes your kitchen much smarter, without you having to replace any of the current appliances. The futuristic kitchen device connects with blenders and crockpots, as well as keeps tabs on the performance of the dishwasher. Moreover, the new school countertop can be synchronized with a fitness tracker to measure all the vital statistics you want to be measured after a long run or ride on the bike.
Have any thoughts on this? Let us know down below in the comments or carry the discussion over to our Twitter or Facebook.
Editors' Recommendations: