Which features make premium cordless vacuums so expensive
If you're willing to sacrifice convenience, then it's still hard to beat the value of a corded upright or cylinder vacuum cleaner.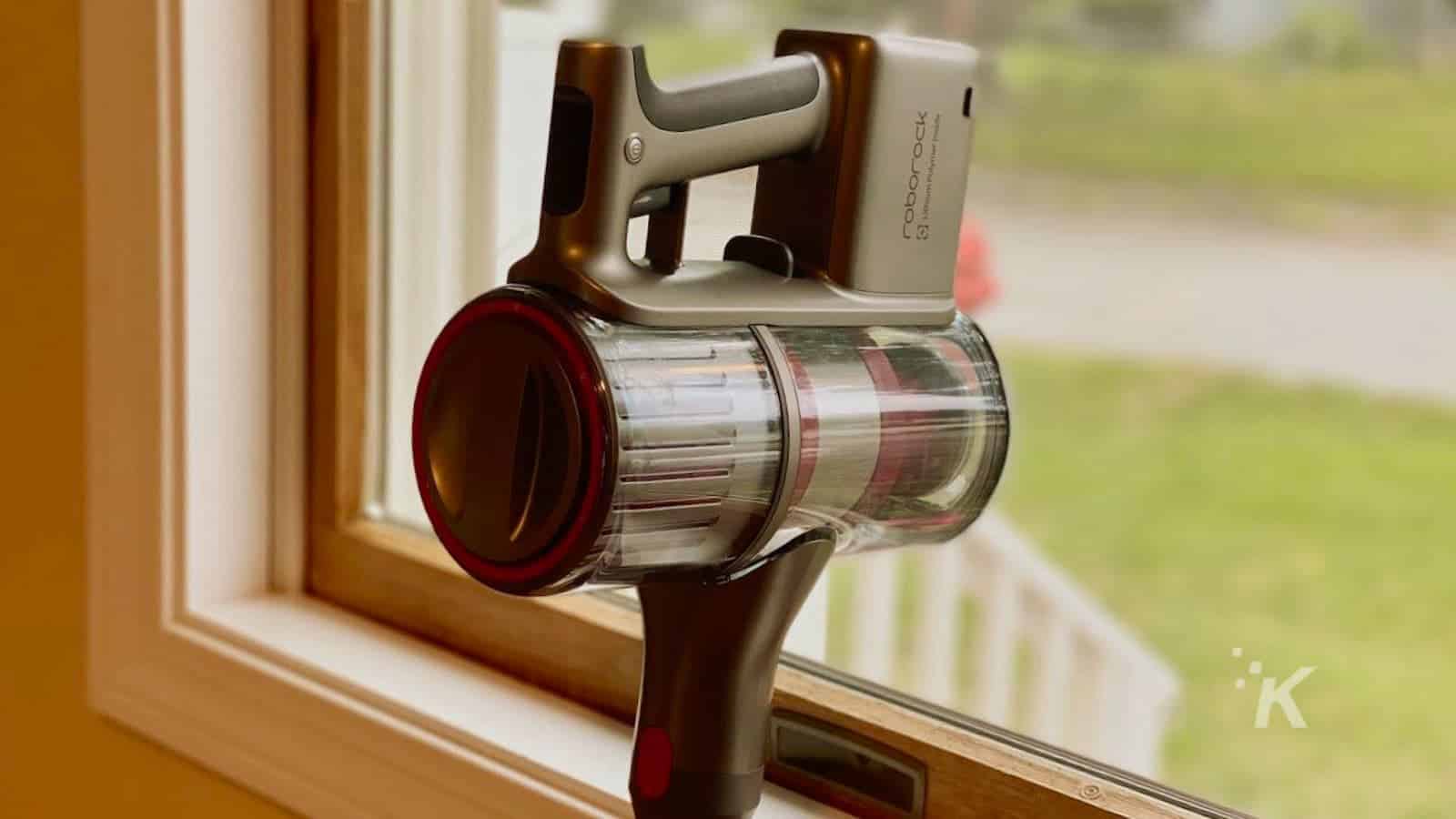 Premium cordless vacuums have become increasingly expensive in recent years. The top models now cost $500 or more, which many people find hard to justify.
Why are models like the Tineco Pure One S12 and Dyson V15 so expensive though? And are the extra features really worth the cost? Here's an overview of the advanced features you can expect from a top-end cordless vac.
1. Adaptive Suction Strength
Adaptive suction is the ability of a vacuum to adjust suction depending on the type of floor. This is an advanced feature that's only found on the priciest models, but can greatly improve cleaning performance.
Tinoco and Dyson are the two market leaders in this technology. Yet, they use different methods to achieve the same results.
The Dyson V11 and V15 change the suction strength depending on the type of floor they are cleaning. This means you don't need to adjust the power when changing floor type, as the vacuum automatically adapts to the current surface.
On the other hand, the Tineco Pure One S12 adjusts the suction depending on the amount of debris being sucked up. When the vacuum detects a lot of debris, it will increase the suction, but otherwise, it will remain at its default intensity.
There are other brands that use a form of adaptive suction. Miele is one example, although their technology isn't as advanced as Tineco or Dyson.
2. Laser Dust Detection
Laser dust detection is a built-in technology that reveals dust particles on hard floors undetectable by the naked eye. Particles are most visible in low-lit locations because bright sunlight can wash out the laser, including the dark.
This laser works with a piezo sensor that can count and quantify dust particles. It also shows the outcome on an LCD screen. The sensor measures the particles 15,000 times per second, converting vibrations into electrical signals. This feature can be found in the Dyson V15.
3. HEPA Filter
A HEPA (High-Efficiency Particulate Air) filter will catch 99.97 percent of particles with up to 0.3 microns in size. If you have allergies, a cordless vacuum with a HEPA filter is a good investment, as fewer allergens are released into the air.
Most (but not all) premium cordless vacuums come equipped with a HEPA filter that can trap most microscopic irritants. If you have an allergy, it's important to check whether the vacuum includes this type of filter.
4. Floorhead Headlights
Headlights help to illuminate dust and dirt on the floor. While they might sound like a gimmick, these bright LED lights make it much easier to see dust and hair, especially in dark corners.
Unfortunately, not all brands include headlights. Dyson doesn't include headlights on most of their cordless vacuums, for example, while Shark tends to have headlights on their mid-range models. 
5. Strong Suction Power
While suction power isn't the only factor when judging a vacuum's cleaning performance, it's one of the most important considerations. The stronger a vacuum's suction, the more dirt, dust, and hair it's likely to pull out of carpets. Suction power is also vital for pulling up dirt from between floorboards.
Suction power is a feature where premium cordless vacuums excel. Cheaper cordless models tend to struggle to generate suction, but the best models can now rival corded vacuums when it comes to raw strength.
6. Long Battery Run Times
When you're buying a cordless vacuum, you'll want one with at least 30-45 minutes of battery life. It takes 3-5 hours to recharge a battery, so it can be frustrating to wait if you're in the middle of a cleaning session!
Fortunately, battery life is another area where premium vacuums beat cheaper options. Here are some examples:
Dyson V15 – up to 90 minutes
Dyson V11 – up to 60 minutes
Tineco Pure One S12- up to 90 minutes
Miele Triflex HX1- up to 120 minutes
Samsung Jet 90 Pet- up to 60 minutes
It's important to note that these are maximum run times. If you use a higher power mode or a powered floorhead, then the battery life will be reduced. This is also the case if you're using a pet turbo tool, such as the cordless pet vacuums reviewed by Spotless Vacuum.
While pricier vacuums don't always have a longer battery life, the top models tend to have bigger cells that can last longer. Premium cordless vacuums also sometimes have replaceable batteries, so you can buy a second cell for double the run-time.
Note: Nearly all cordless vacuums come with lithium-ion batteries these days. These provide fade-free suction and automatically stop charging when they are full.
7. LED or LCD Screens
LED and LCD screens are becoming a common feature for high-end vacuum cleaners. These vary between brands, but typically display information such as:
The remaining battery run-time
When to clean the filter and how to get rid of clogs
The mode you're operating in
One of the best examples is the Dyson V11's screen. This shows the exact amount of battery life remaining, which is then updated whenever you change mode or tool. It also shows the current suction mode and various other maintenance statistics.
Summary
Premium cordless vacuum cleaners aren't just an incremental improvement over cheaper options. The top models come with advanced features, such as LED screens and adaptive suction technology. They also often have stronger suction power, HEPA filters, headlights, and longer battery run times.
Are premium vacuums worth it though? If you need the convenience of a cordless but want the suction strength of a regular vacuum, then you need to be willing to pay for a premium model. Cheaper options are fine for spot cleaning but lack the features and power to be the only vacuum you own.
On the other hand, the best-corded vacuums provide the same suction strength at a lower cost. If you're willing to sacrifice convenience, then it's still hard to beat the value of a corded upright or cylinder vacuum cleaner.
Have any thoughts on this? Let us know down below in the comments or carry the discussion over to our Twitter or Facebook.
Editors' Recommendations: