White paper writing services for tech and software firms
Tech firms can do a lot better if they work with white paper writing services in their effort of marketing their technology or products.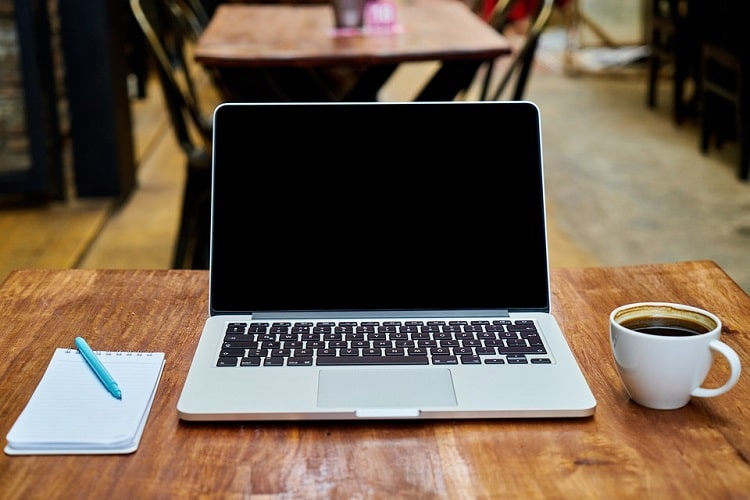 Tech and software firms need white paper writing companies to boost their marketing efforts through informative content. A team of dedicated writing professionals would be a lot helpful as the firm focuses on developing new technology solutions.
 The help of white paper writing services is widely sought by Tech and software firms due to the struggles many have encountered in writing their own. There is no doubt that white papers are very influential and a greatly shared and consumed form of marketing among tech consumers. For that reason, tech vendors realize the importance of investing in them.
Just like an academician would need a thesis editor for help with their assignment, a tech vendor will need more than that to sell its services and products. As the firm focuses on other important things, white paper writing services can come in handy to help in crafting high-quality white papers to enhance their marketing efforts.
Success in marketing, especially among technology firms depends on a number of things and that includes the ability to produce quality content in a timely fashion. Many have not been able to achieve this due to their preoccupation with the core tech operations. It is therefore advisable for tech and software firms to outsource the writing services to make their marketing job a lot easier and consistent. Excellence is highly promoted through such an approach where experts are left to only work on things that they are competent at. 
Working with a White Paper Writing Service
Tech-industry firms usually invest a lot in white papers to enhance their marketing efforts. Ideally, a white paper is a technical document that provides descriptions of how a product or certain technology addresses a specific issue. In its nature, it's both a technical and a marketing document that doesn't get into the fine details of each. The main objective of a white paper is to inform the consumer and highlight to them the benefits of using a given technology, service or product. Writing professionals understand these dynamics and are able to get you the kind of white paper suited for your technology or product. This will give you enough time to focus on other important things in your tech firm.
To get the best out of white papers, working with experts is the best way to go. This document is arguably the most demanding type of technical document to create. It requires one to have a thorough understanding of both the technology applied in a given product and how it is used in addressing a technical business issue. The aim of a white paper is to show how well-informed the vendor is about customer concerns, provide information about the technology being provided and give an explanation showing the suitability of the technology to the customer's need.
What to Expect from a White Paper Writer
Staying on track in writing your white paper requires a thorough understanding of the technology and/or the product. In the course of the writing, the writer looks at the audience as potential investors. This is one of the ways to write the paper. The white paper will take an informal tone with a controlled use of abbreviations and acronyms. Writers usually use plain language that does not have much technical language. Technical experts can be tempted to use many technological terminologies hence missing out on the objective of the paper.
White paper experts understand that the paper is meant to inform, educate and convince the prospects as much as possible. It should be as an opinion piece at the end of it all and at the same time provide actual information for the reader to use. From the introduction, readers should get to learn what to expect in the paper, find it in the course of their reading and again be reminded of the things that were told in the beginning. That's the secret and approach to successful white paper writing.
Technical White Paper Outline
A good technical white paper will have a one-paragraph abstract with details of what is covered in the paper. The next thing in the paper is about 2-3 paragraphs of the issue being addressed. No assumptions are to be left out in this section. Information should be strictly clear and succinct. Once this has been highlighted, readers should get to know how the product is designed to work generally. It is in how the product is applied to the problem and not how the product really works.
The next thing to write about is usually on how the technology and/or product solves the customer's problem. There should be evidence of this requirement and the reasons why it is the best answer to the problem. A well-written conclusion about the product should come at the end of the paper mainly highlighting on its suitability for use by customers. Professional white paper writers will carefully put this information together to help tech and software firms market their technology.
Final Thoughts
Dedication to the writing of white papers is likely going to produce greater results for tech and software firms rather than engaging people occupied with other things. When learners find themselves occupied with other assignments, they usually consult a rewrite my essay service for help. Tech firms can do a lot better if they work with white paper writing services in their effort of marketing their technology and/or products. This way, they will be able to produce content consistently and in a high-quality manner.
Have any thoughts on this? Let us know down below in the comments or carry the discussion over to our Twitter or Facebook.
Editors' Recommendations: