Why GTA6 is looking further away than ever
One thing's for sure and that's that the release of the next Grand Theft Auto game will be one of the biggest moments in video gaming history.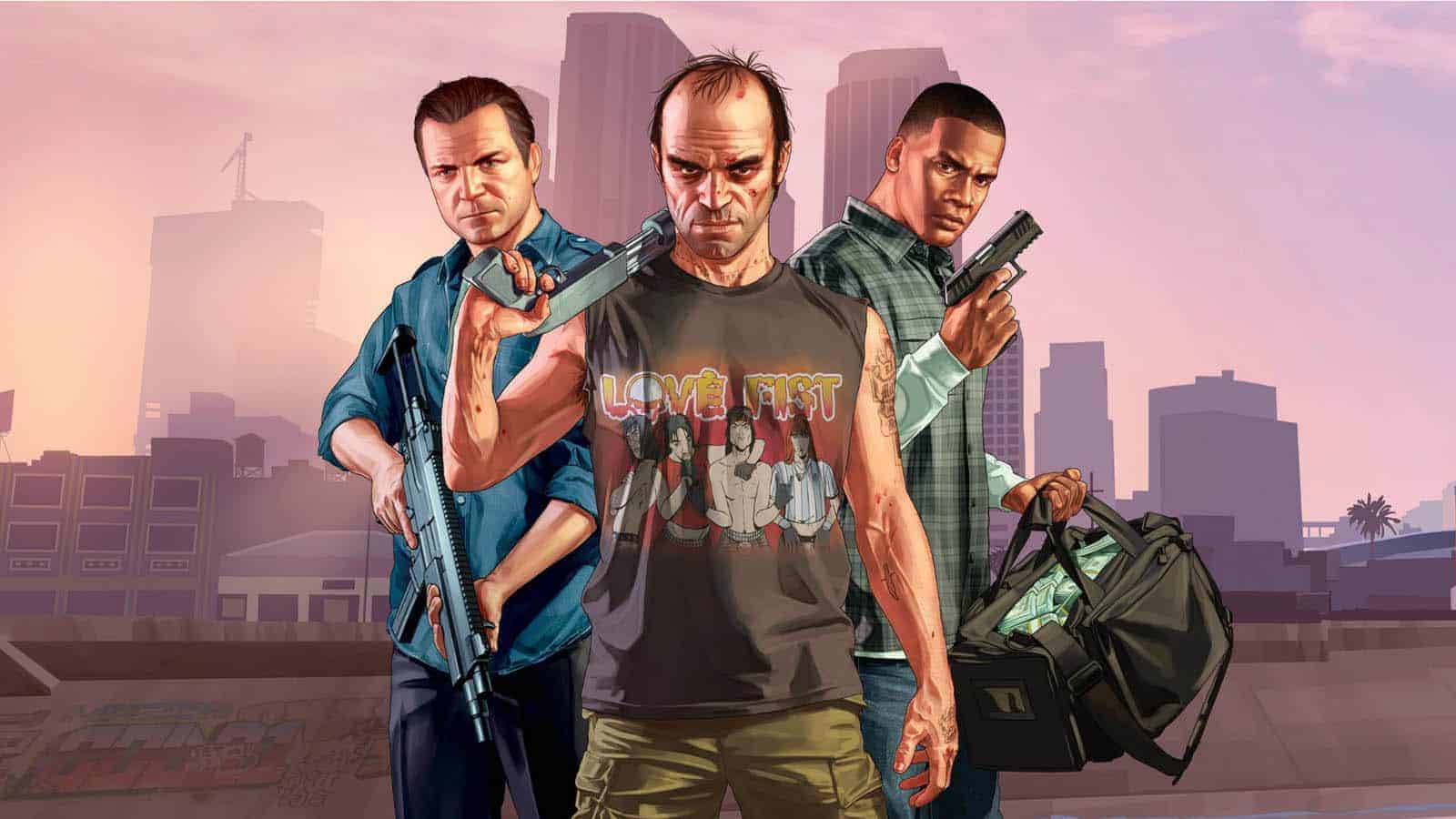 It's been well over seven years since the last Grand Theft Auto game came out. This means that Rockstar Games are well overdue in giving the world a new GTA game. However, it looks like the publisher is still no closer to giving the gaming community the much-anticipated GTA6.
Much of this is due to the continued excellent sales figures of Grand Theft Auto V. It was reported that GTAV enjoyed its best-selling year in 2020 since when it was first released in 2013.
This meant that there have been over 140 million sales of the game and that Rockstar Games probably won't be feeling too rushed about releasing its sequel. 
READ MORE: GTA 6 will be the first 3D GTA game with a female protagonist
It's the multiplayer feature of GTA V that has kept gamers coming back for more. This multiplayer feature was once the holy grail of all fans of the legendary gaming franchise, and if anything, the rampant success of GTA Online has meant that playing single-player versions of the game are starting to look a little passé.
This is because multiplayer games are now the standard in many areas of modern gaming. From massive esports like League of Legends and Counter Strike Global Offensive to some of the live dealer games on this website, it seems that we're seeking more human interaction in our video game choices.
While the main mission of GTAV was good fun, the ending of the game came too quickly and most gamers were keen to see what else they could find lurking around Los Santos with the multiplayer option.
READ MORE: A hacker leaked tons of GTA 6 early gameplay footage
But it's not just the success of GTA Online that is pushing back plans for Grand Theft Auto 6. This is because Rockstar Games clearly have a few other projects in the pipeline. One of these is the impending Red Dead Redemption Remaster. Leaks have suggested that the remaster of this classic game could be out in the next couple of years, and that the earliest that we'll see the next GTA could come as late as October 2023.
However, there are still a handful of reasons for gamers to be hopeful about GTA6 coming out sooner than that. These include the fact that a recent job posting from Rockstar Games is looking for someone to help with the video editing and trailer teams. Obviously, this is little more than speculation, but such speculation is all that GTA fans have been living off for the past few years.
This is because the internet is gradually being filled with all kinds of wild speculation about the next Grand Theft Auto. From secret messages being deciphered in updates to GTA Online to coded analysis of Rockstar's adverts, it seems that there's no shortage of clues about what GTA6 will be and when it will be released.
All of which has meant that there's been no shortage of crazy leaks that insist that they know what this hugely anticipated game will be all about. For some reason, many gamers seem to think that Grand Theft Auto 6 will be set in South America, while a decent amount of leaks have suggested that 1970s Miami will be the setting for the game.
One thing's for sure and that's that the release of the next Grand Theft Auto game will be one of the biggest moments in video gaming history. With major game releases like that of Cyberpunk 2077 backfiring massively, it's little wonder that Rockstar Games are taking their time getting the release of GTA 6 right. All of this means that gamers shouldn't hold their breath in the wait for the next Grand Theft Auto.
Have any thoughts on this? Let us know down below in the comments or carry the discussion over to our Twitter or Facebook.
Editors' Recommendations: