Why sales shouldn't be your only growth strategy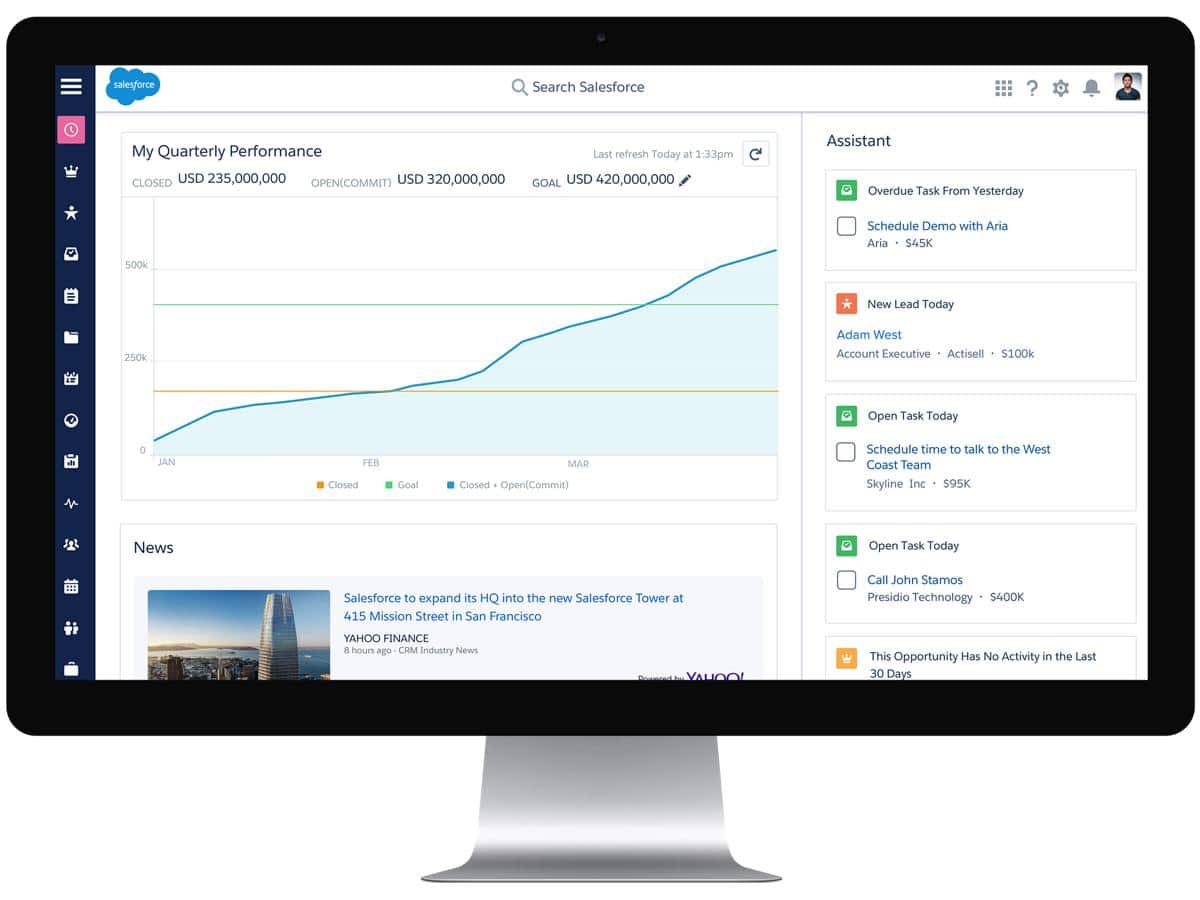 While many businesses make sales their top goal for growth, it's not the only thing that matters. Of course, the business has to sell more products or services to generate revenue for the company. However, focusing on sales and sacrificing other areas of the business can hurt the company in the long run.
Whether you're a business owner, a top executive at a corporation, or in middle management, it's important to know that sales can't be the only growth strategy. Here are some other things you should focus on as well:
You Must Focus on Your Clients
You know, the people who you want to get sales from. Your business will die a slow death if you don't focus on what your clients want and need. No matter what industry you do business or what products or services you're selling, focusing on the client will never fail you.
Whenever you lose sight of your client's needs, think what to when you first started your business. Of course, every business wants to make money, but think past that to why you start this particular business. Getting back to the foundation of your business will steer your focus back to your clients and shape your business practices by making sure you're providing value to your clients. After that, the sales will come.
You Must Have Goals and Plans
Businesses with a plan are more likely to succeed than those without one. Those plans should all lead to a bigger goal that the company wants to accomplish. Sales goals are key to holding the sales team accountable for generating revenue for the company. Other departments should also have short- and long-term goals to work toward and a plan for reaching those goals.
These plans have to be thought through carefully and planned out with consideration for time, resource, and budget constraints. Companies should try to reach their goals as efficiently as possible without sacrificing quality. You're not making money if you're not handling work efficiently.
For that, automation software can help you. For instance, your sales department can spend less time entering data by using a sales tracking system. Software like this can do all the tedious work for you so you can spend more time making sales.
You Must Understand Your Products and Services
A thorough knowledge of your products and services is a precursor to having strong sales. After you've put so much work into planning your goals, you'd be remiss not to completely understand the very thing that generates revenue for your company. Not only should you take the time to understand what your company is offering, you should also know how these things deliver value to your clients.
When your customers learn about your business, they want to know how your products and services benefit them. You owe it to them as customers and to the future success of your business to be able to answer every question that comes up about your business. If you don't know your products and services in and out, how can you expect anyone to buy from you?
You Must Pay Attention to the Finances
Even if your business generates a billion dollars in sales, if you're spending a billion and one dollars, then you're not profitable. You see, building a successful business isn't just about how much you can sell, it's also about how you manage the money you've generated from sales. This is particularly true for entrepreneurs. Strong financial habits are important if you want to avoid squandering the money you make in your business. And it can happen faster than you think.
Separating your business and personal finances and hiring an accountant are two of the best steps you can take to ensure your business finances remain intact. Watch and minimize your expenses to be sure the business isn't spending too much money, especially unnecessarily.
You Must Create Partnerships
No one has ever become successful all by themselves. There are always people who help business owners reach their goals. Along the way, you'll have to create partnerships with people who can help you take your business to the next level. You'll create partnerships with the employees you hire, the vendors you select, and the contractors who work with you.
Partnering with other people and companies is essential to scaling your business so that you can reach new, higher levels. Sometimes it will benefit your business to create strategic partnerships with companies that offer complementary or supplementary products and services. When each partner brings new skills to the table, it can beneficial for everyone involved to leverage those assets.
This isn't to diminish the importance of sales in the success of your business. Indeed, your business will have a hard time surviving if it's not generating any revenue through sales. However, make sure you also focus on the other key aspects of your business so your business isn't lacking in any area. The stronger your business is, the more likely is to survive and thrive. Keep these tips in mind and your business is going to be in good shape.