Why should your ecommerce website have a trust seal?
Trust seals relieve the customer of any apprehensiveness and they can be rest assured that their information is in safe hands.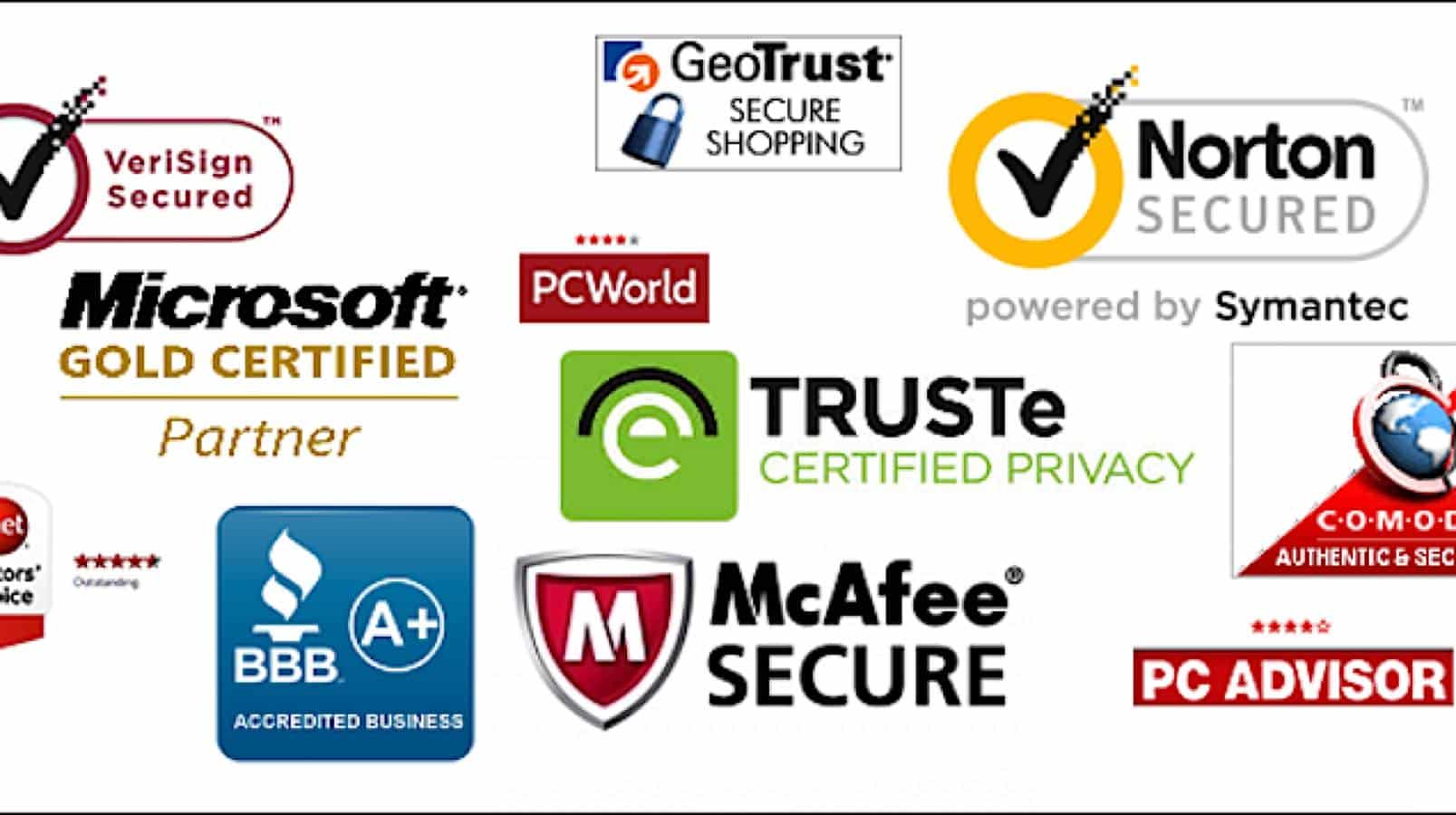 Ecommerce websites are always teeming with visitors throughout the year. With intense competition in the sphere of ecommerce industry, it becomes necessary to follow the best practices so that you are not left behind. Apart from mobile-responsiveness, user-friendly layout, simple navigation, security is of utmost importance for an ecommerce website.
If your website lacks the principal security features, your customers will not trust you. Trust is the foundation stone of driving ecommerce sales. If they do not trust you, they would not buy from you and you will be unable to drive business growth.
Introduction to Trust Seal
Trust Seal is an evidence that confirms that your website is secure and legitimate. A third-party trust seal company collects the information and it verifies the authenticity of your business.
Fundamentally, the trust seals are related to Secure Sockets Layer (SSL). SSL enables safe and encrypted transfer of your customer's information and keeps their personal data protected.
SSLs are mainly of three types usually: Standard, Organization Validation and Extended Validation (EV). There is a trivial distinction between the two Standard SSL and EV SSL. While standard SSL is easy to execute, EV SSL Certificate takes some sort of administrative know-how You will need to figure out the domain information too. As a result, it will be relatively more expensive.
Importance of Trust Seal
Do you know why so many people are leaving the products they wish to buy in the cart and leaving without completing the purchase, or even worse cancelling the order altogether?
Most of the shoppers do this because they do not trust you especially if you're selling expensive products. That's where trust seal come into the picture. Trust seal inculcates a sense of trust in your customers and they feel more encouraged to buy from you.
If you are an ecommerce site owner, you should consider the prevalence of cyber crimes and breach in security while shopping online. Prioritize customer security and make your checkout process secure so that you can encourage more sales.
Getting a Trust Seal
To enable trust seal on your website, you have to obtain an SSL certificate from Certificate authorities or its authorised reseller like SSL2BUY. Major all certificate authorities are offering Secure Trust Seal  at free of cost with thier SSL certicates.  You have to insert code of trust seal to display secure seal in your website, which will enhance users' trust and encourage them to compalete online transaction securely.
Some other trust seals refer different process. You have to request trust seal and the provider will complete the verification process to ensure your business relaibility. After completion of the verification process, you will receive a code from the provider. You can put this code on your website.
There are some sites that have more than one seal. This implies that the different seals cater to different security aspects. Ecommerce store owners generally follow similar processes to employ the trust seals. The code given by the provider handles your website data and they will let you know on approval or rejection of the seal.
Different Types of Trust Seals
Privacy Trust Seals
Privacy Trust Seals make sure that you follow your privacy policy. They verify and acknowledge the privacy policy of your website and keep a constant check on it.
Security Trust Seals
Security Trust Seal is available once you purchase the SSL Certificate. These seals make sure that your website remains protected against cyber-crimes and malware.
Business Trust Seals
For the verification of your business identity and the authentic representation of your business, you need the business trust seal. It keeps you assured that your customers are happy and satisfied with you. You will be able to get the business trust seal only if your website reputation is good enough.
Compliance of the Seal
Your website should be compliant to the recent industry standards because the trust seals depend completely on your adherence to these standards.
If your website is designed by experienced professionals, it will clear the verification process as they are hosted on reliable platforms. However, if your website fails to clear the process, the trust seal provider will let you know the next steps to get compliant.
Which Seal Should You Choose?
It is very important that you choose an authentic seal for your website. Baymard Institute ran a survey according to which it was concluded that Norton Trust Seal was the most reliable. It received 36% of the votes, followed by McAfee at 23%, TRUSTe at 13.2% and BBB Accredited at 13.2%. Norton by Symantec is the most popular trust seal used by a majority of the ecommerce websites.
Additional Security Elements
Besides SSL Certificate and trust seal, it is of paramount importance to include customer reviews and testimonials on your ecommerce store. Have a transparent refund and returns policy.
Highlight your contact details with the physical address so that your customers can get in touch with you easily.
Final Thoughts
Trust seals relieve the customer of any apprehensiveness and they can be rest assured that their information is in safe hands. This alleviates you of any security concerns and helps you to focus on your business. It creates a rock solid website for you so you can stay ahead in the competition.