Why you need FBA management tools when you're selling through Amazon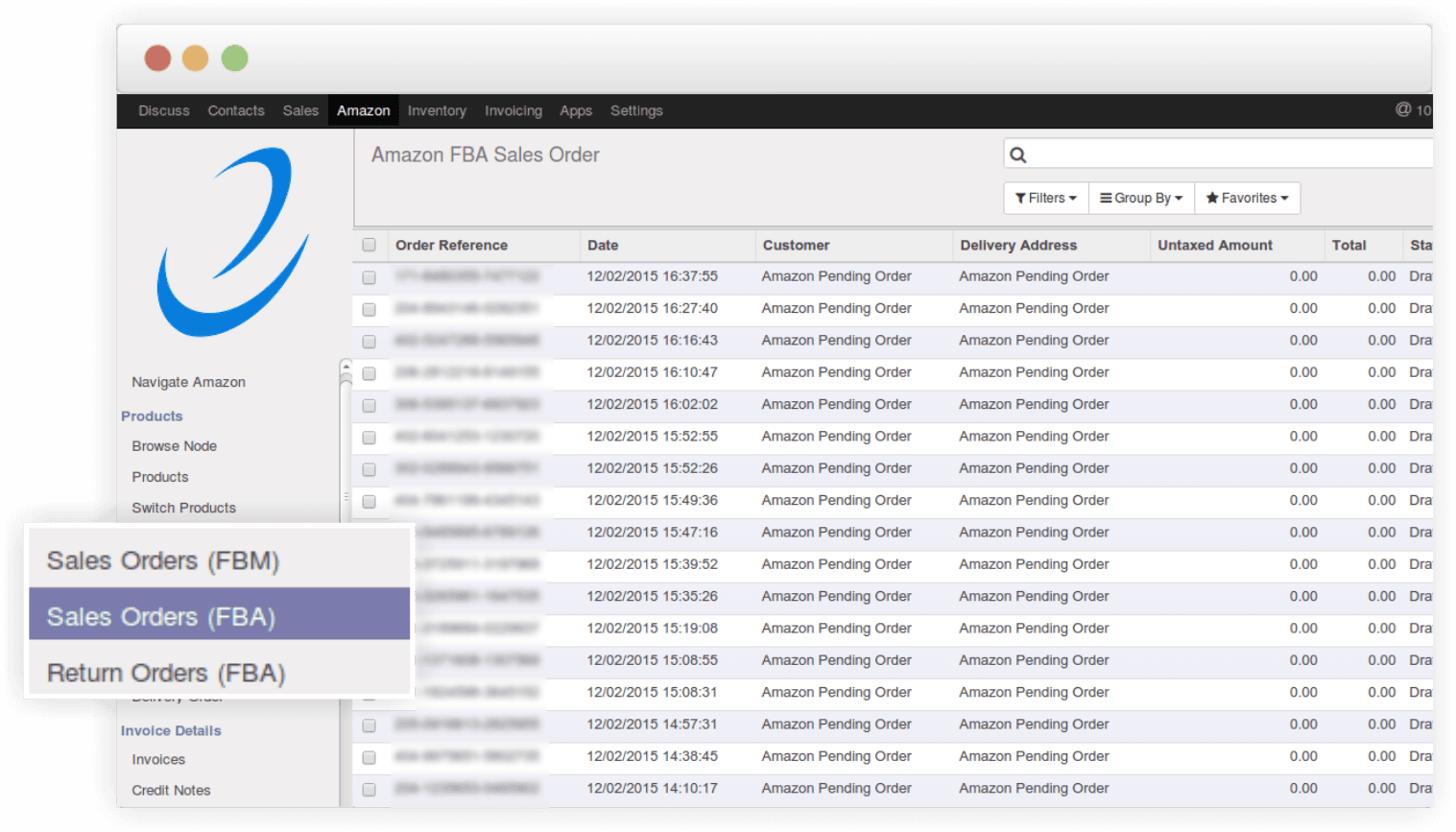 Amazon is the leading ecommerce platform that businesses can use to sell their products, and it captures buyers from different parts of the world. If you are thinking about improving your FBA business on Amazon, there are several tools you could use that will make your work easier and allow you to manage different tasks. Successful sellers on Amazon use these tools to drive sales and run efficiently, so there is every reason to consider them.
Here are few FBA management tools you need for your Amazon business and why they are essential to the success of your business:
Speed Up Product Searches with AMZBase
AMZBase is a free app that you can find in Chrome Store that was designed to help you do product searches faster. It allows you to get ASIN numbers and product descriptions. It's one of the best tools you could use when you are on the move as it eliminates the hassle of having to work on creating descriptions and uploading ASIN numbers manually. This tool is featured in Best Amazon Seller Sites list, so it will help you improve your business without spending anything more.
Keyword Tool
As you can guess from the name, the Keyword Tool is a research tool that helps Amazon sellers to find the perfect keyword combination to use in their titles and product descriptions. It is free to use, and you don't even need to register. It will give you up to 750 long-tail keyword suggestions for each single search item, and the accuracy level of the keyword is 99.99%. With the tool, you can also filter by country, so in the list of amazon softwares that you should consider this should be a must-have. Getting keywords perfectly will boost the SEO of your products, and this could mean more sales due to better ranking on search results.
Sonar-Tool
If you would like to know the keywords Amazon buyers are searching the most, Sonar-tool is the tool to go for. It collects data through algorithmic processes then gives you a list of keywords that are trending or the type of searches people are making. It is handy and effective as it helps you to know how to target your audience using the correct keywords. Also, Sonar-tool is free to install and can be added to any device as long as you have chrome installed.
AMZFinder
This is a tool that allows Amazon FBA sellers to manage reviews. You are given 500 free emails every month, and with the tool, you can quickly match reviews with orders. It is the best solution for handling negative reviews to increase sales and optimize listings. You could also make product comparisons with the tool.
You can do a lot on Amazon as an FBA seller, but you have to work on getting the best out of your listings. There are many tools you could use that will allow you to manage selling and reviews, and you don't need to struggle to look for the best information to upload to make your products SEO-friendly because with some tools you can find the right keywords for your products.