Wix ADI revolutionizes the way websites are built
Creating and designing a website just got a whole lot easier.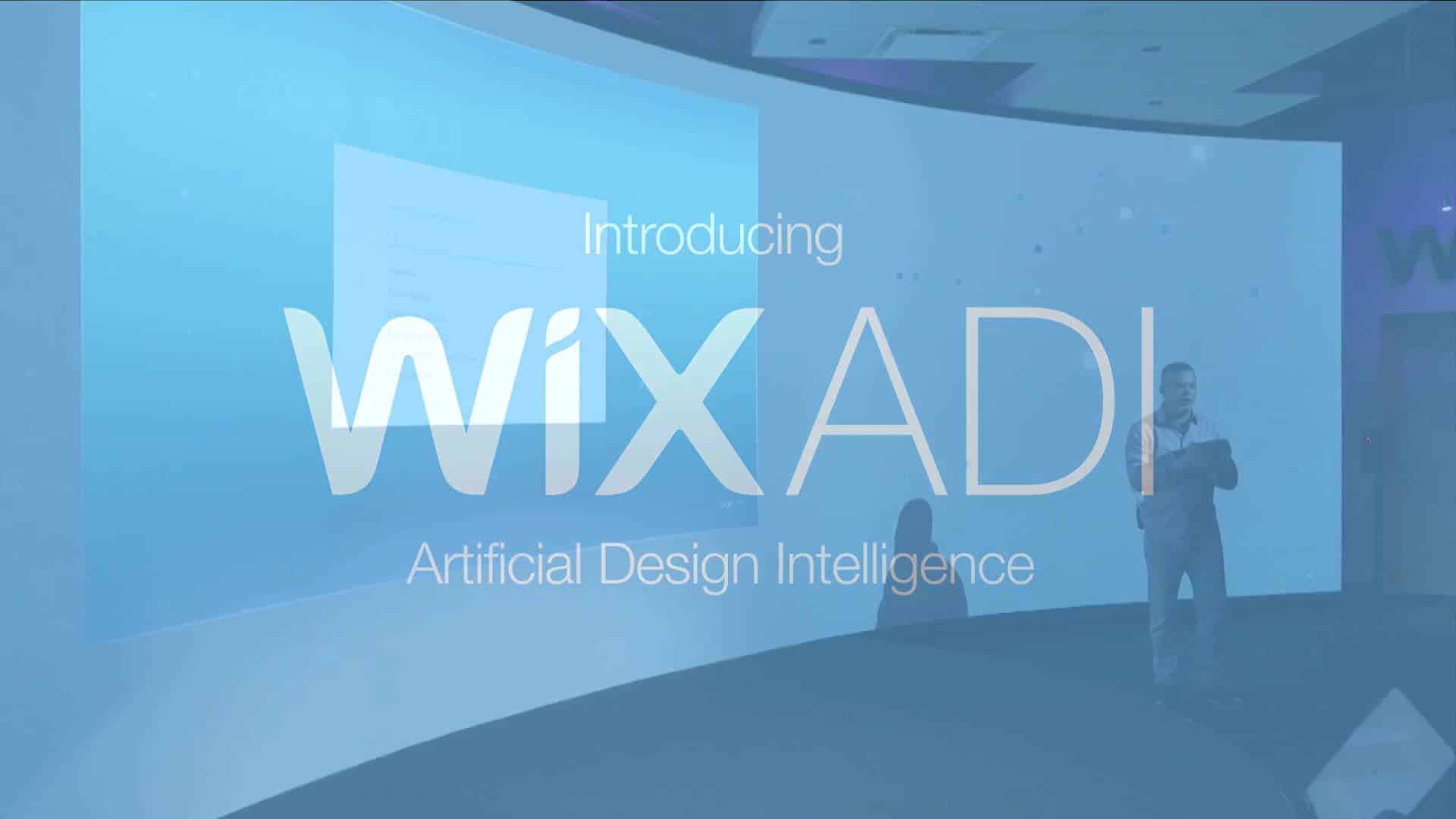 Building a website has never been considered a simple task. Even when the drag and drop tools have made it much easier to have your website ready in half an hour, most business owners and professionals don't want to get into the step-by-step details. Wix is a popular website building platform. It offers much more than the drag and drop tool to allow you to create your website. It also has an artificial intelligence powered system known as Wix ADI that allows you to build a website based on your inputs. There is no need to go through the entire designing process. All you have to do is to provide you inputs about what you expect, and this platform will itself build your site in minutes.
Artificial intelligence is finding a place in a wide range of IT applications. Wix has also embraced its benefits in the field of website designing. Anyone can use Wix ADI to build a website that is elegant and feature rich and meets the latest standards in website designing and SEO.
What is Wix ADI?
Wix Artificial Design Intelligence (ADI) is a powerful algorithm developed by Wix for instantly designing custom websites without the users having to deal with the designing tools. It will instantly design custom websites after gaining all the required information from the user answers to a few questions. It will then evaluate billions of combinations to select a design and content combination that perfectly defines your needs.
How Does Wix ADI Work?
When you use Wix ADI, you are required to just answer a few simple questions. The algorithm will create a custom website based on the answers to those questions. This powerful algorithm also has the capability to learn what you need from your website.
The result is a design that is optimally suited to your requirements. It will also optimize the content accordingly. You will have a stunning website ready in just minutes – something that is fully relevant to your niche and customized to your goals and preferences. When it comes to content, Wix ADI will gather relevant and useful content from social media and around the web. You are then allowed to customize the content and design or use them as such.
Customize the Design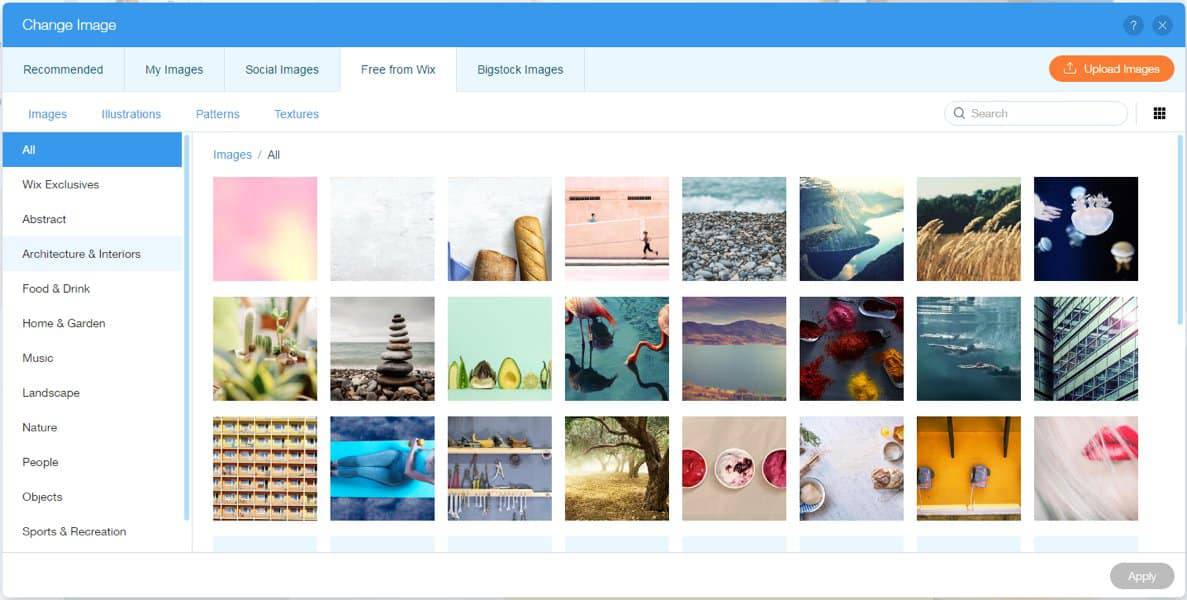 Wix ADI allows you to create stunning and unique websites by customizing the design it creates for you (based on your answers to the questions). You can personalize the website for your own business with the right choice of: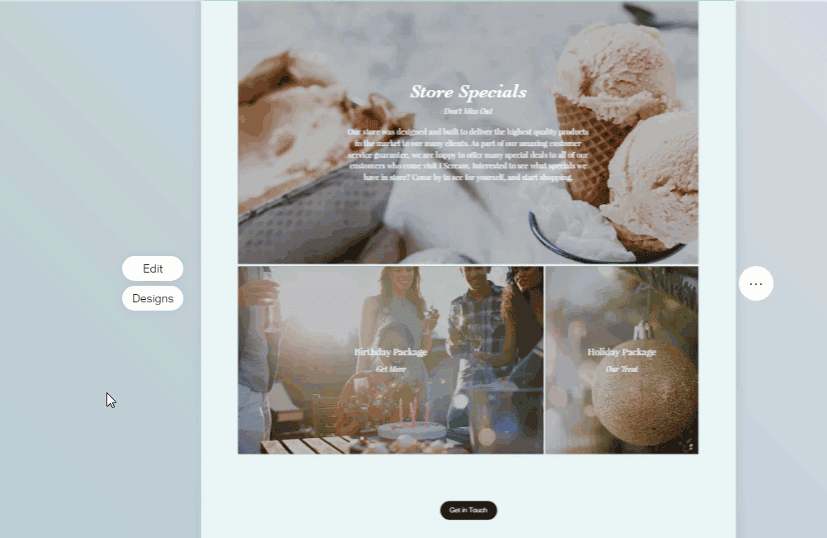 Wix ADI is a groundbreaking technology in the field of website development. It has been under development of for years and has now made it a breeze for business owners and professionals to build their sites.
Main Features
Some of the main features that make Wix ADI so unique and special for those seeking to design a new website are as follows:
Every website is customized to the business niche

: The algorithm will use text, images and layout after learning about your business. Thus, it helps create a custom online presence for your business – something that is unique to your business. You can further customize the layouts, themes, and add images, pages and sections based on your goals.

Uniqueness

: All websites created using Wix ADI are unique. All elements of the website are unique, including themes, layouts, colors, and fonts. The algorithm runs billions of combinations within thousands of categories to create a high degree of uniqueness. The level of uniqueness achieved is almost unmatched in the web designing industry.

Content from Across the Web

: Wix ADI has an algorithm that can locate and gather relevant content from across the web, including social media sites. You can then determine whether to add the content to your website's design or edit/remove them.

AI Keeps Learning & Growing

: Wix ADI will present the most optimal designs to help you achieve your goals.
The algorithm will optimize aesthetics and functionality based on its understanding of the context. It will also keep updating the design based on your needs.
Conclusion
Wix ADI is an innovative tool in the field of web designing. And there is almost no other comparison. If you don't want to go through the steps of designing your website, you can simply answer a few questions and let this algorithm take care of the site building. It is highly accurate in delivering a result that is close to your expectations. You can carry forward the design and content or edit it to optimize it to your exact requirements. Using a drag-and-drop site builder is simple, but Wix ADI makes it even simpler to create a website. Besides, it will also save your valuable time. So if you are looking for an easy-to-use tool for creating your site, this is the ideal choice.