Wondershare Mockitt – the best design tool for prototypes and mock-ups of 2020 
Wondershare Mockitt is an online product prototyping and collaboration platform that allows users to create prototype sketches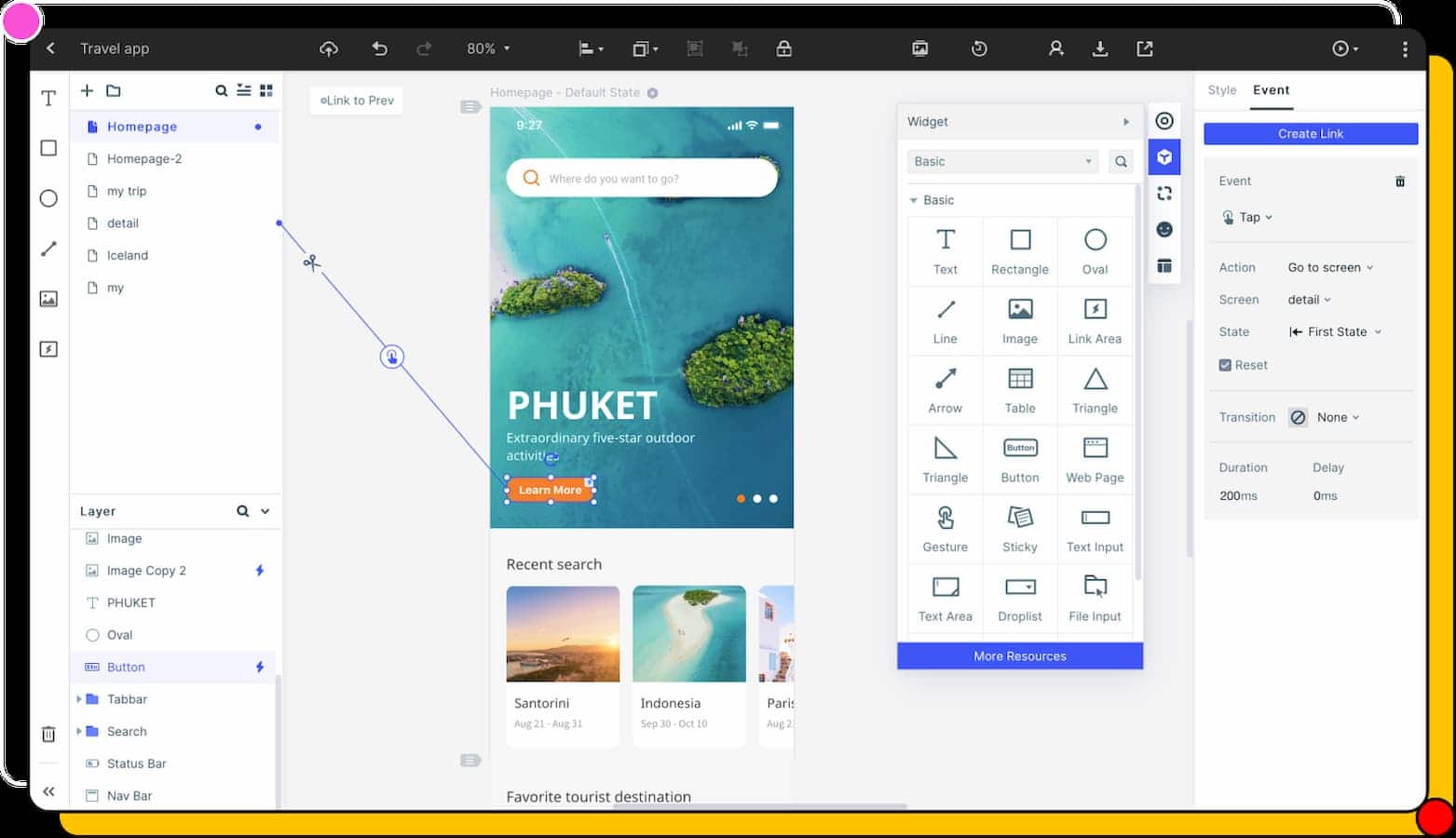 Follow the latest design and prototype trends of 2020 using Wondershare Mockitt's illustrative prototype canvases and its wide-ranging library of UI-assets and templates.
What is Wondershare Mockitt?
Wondershare Mockitt is an online product prototyping and collaboration platform that allows users to create prototype sketches for their website and application ideas. It also allows users to evaluate new designs and improve and modify existing websites and applications going forward. Wondershare Mockitt has three main features: prototyping, collaboration, and its library of assets and templates.
Prototyping for anyone and everyone
Wondershare Mockitt is a platform that allows users to design illustrative and animated prototypes and applications, from which they can obtain feedback from customers for future changes and alterations. Prototyping is one of the first phases of any product development, and Wondershare Mockitt allows users to modify and tweak their prototype design, where necessary, right from the start which will also significantly bring down the production cost of a product, service or application.
But designing prototypes isn't exactly the easiest thing to do, which is why Wondershare Mockitt made it simpler for its users. Wondershare is a beginner-friendly tool for people with little to no experience in creating prototypes, but it's library of UI-assets and templates, and other feature-rich design elements also make Wondershare Mockitt one of the strongest prototyping and collaboration platforms for expert individuals and companies looking to test new ideas or assess existing web applications and designs.
Direct workflow and collaboration
Wondershare Mockitt's collaboration feature is one to behold. Wondershare Mockitt allows teammates, colleagues, and other relevant parties to work together on the same page and see what each teammate has brought to the table. All communications on Wondershare Mockitt is centered around an intuitive comments system specifically optimized for prototyping and design.
With transparent communication, with regards to team orders and design changes, comes effective teamwork, creative visualizations of future designs and alterations, and also the synchronization of project information. In addition, Wondershare Mockitt allows you to customize the visibility setting of different projects, allowing you to decide who has access to view and edit a particular project. Wondershare Mockitt is a prototype design platform that fosters an environment for clean and effective collaborations and teamwork.
Creating your own prototype using Wondershare Mockitt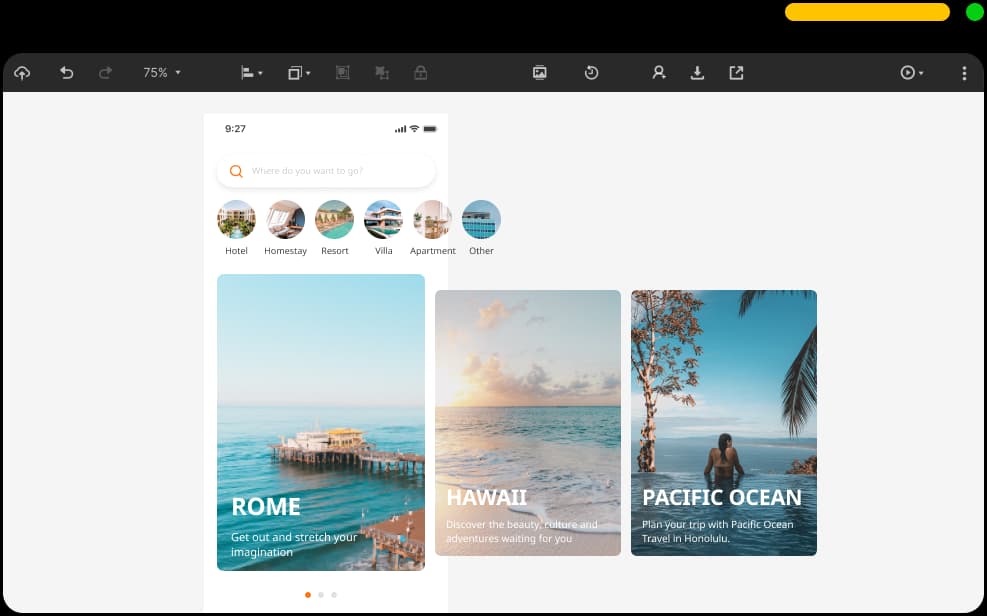 By using Wondershare Mockitt, almost anyone can create a prototype or web application simply by remembering their three steps. Step one is creating the prototype using Wondershare Mockitt's library of UI-assets and templates. Step two is editing and adding elemental designs to the template using their vast collection of icons, widgets, logos, and other design elements to customize your canvas.
You can also add links and notes to your design page, and save icons and widgets for future use. Once this is complete, it's time for step three, to preview and export the finished prototype. Using Wondershare Mockitt you are able to share your work with others by sharing the QR code or link of your prototype, or you can also export your prototypes and application designs in HTML, PNG, or SVG formats which also allows for more exposure and consumer feedback.
Wondershare Mockitt also takes it a bit further. By using Wondershare Mockitt you are also able to make an app, for free, starting with an idea or sketch of the app you envision, to creating the prototype or mock-up in order to evaluate its interaction with users and its flow, and eventually to testing, launching and marketing your new app through an App Store.
In a time where almost everything runs using apps, learning how to create an app can only benefit you. And with prototyping design tools like Wondershare Mockitt, which has helped millions of users throughout the world, anyone from beginners to professionals and experts can learn something new about creating prototypes and apps using Wondershare Mockitt.
Start prototyping today
Using Wondershare Mockitt, you can create a prototype to test the web, desktop, or smartphone application you have up your sleeve, or you can make an app to change people's lives for the better, as apps generally do.
But with Wondershare Mockitt, you can do it all and more by making the most out of their collaboration feature, allowing work friends, colleagues, and teammates to assist in building your prototype or app design in real-time. And what's really great about Wondershare Mockitt, you can try it for free to see how you like its user-friendly interface, before you fully commit to designing a project or prototype on Wondershare Mockitt.
Have any thoughts on this? Let us know down below in the comments or carry the discussion over to our Twitter or Facebook.
Editors' Recommendations:
Recover all your deleted data from your computer with Wondershare Data Recovery
Recover all your deleted data on your iPhone with Wondershare's Dr. Fone