Working with Google Docs: Google Slides for your presentation
One of the reasons for Google Docs' immense popularity is how easy it is to use, even by a beginner.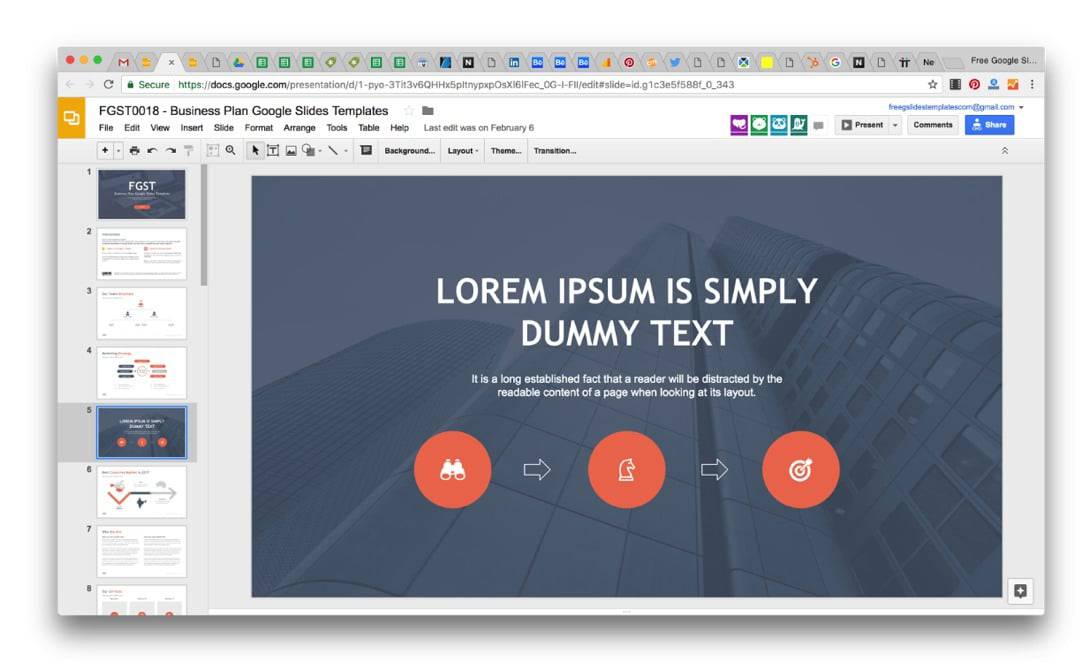 Slides templates are one of the most invaluable functions provided by Google Docs. A slide show makes a presentation of any content so much more convenient and easy for the audience to comprehend that Google Slides are becoming increasingly more popular in various professional fields, from education and media to medicine and business management.
In addition, there are plenty of free Google Docs and Slides templates available online these days. In this article, we shall provide a detailed guide for using Google Slides to make a presentation, and we shall also explain how you can create your own text and slides templates for Google Docs.
Working with Google Docs and Slides Offline
Before we proceed, however, we would like to emphasize that even though Google Docs is a browser-based processor, it is possible to work with its templates offline as well. And since you might have to do it quite often, we shall first explain how it works.
To work with your Google Docs offline, you will have to install Chrome, which you can download from Google's official website. Once you are in your drive settings, all you have to do is click on the box next to Offline and select the files that you would like to be available offline. Otherwise, the system will automatically include all the files you have recently used.
Incidentally, you may also change the settings on your smartphone to work with your Google Docs on the app offline, and the procedure is identical to the one described above. And all your offline file work will be synced automatically as soon as you are back online again.
Making a Presentation with Google Slides
Surprisingly, using Google templates to make a presentation is a lot more simple than one might expect from first sight:
To start, click on the grid in the top right corner of Google's homepage and, once redirected, click on Drive.
When you are on the Drive page, click on New, then on Google Slides and select Blank Presentation. That will take you to the Slide page.
Click on Slide on the top bar to create a new slide, and you are ready to explore your template's options.
The first thing you do is select a theme, the list of which you will find on the right side of the page. Scroll down the options until you see the one you like; otherwise, you can download a theme from your computer or elsewhere by clicking on Import Theme and following the straightforward instructions.
Alternatively, you can create a new theme of your own by clicking on the corresponding button.
Next, you give it a name. To do that, click on Untitled at the top and fill it in. Now that you have named your theme, all you still have to do is adjust settings for your slides.
Click on the '+' button in the top left corner to add a new slide and customise it if necessary. Go to the Page Setup to find all the formatting tools, such as the colour, type and size. When you finish formating it, click on OK and repeat the steps three to six for each new slide you add.
The process is reversible, and you will be able to change your themes, their names and the slide settings any time you like.
Now, you can start loading the slides. Add them by clicking on the '+' button and remove them by clicking on Delete. And you complete the picture by adding some texts to them and formatting the texts too if you like. You will find all the formatting tools on the editor bar.
For a full effect, you can also add some animation to any slide you choose. To do that, right-click on a slide, select Animate and use the animation tools in the box that opens up.
One more optional step before you finish is to share your presentation with the people you select. Click on Share in the right corner, and you will have a choice of people and modes and channels of sharing. When you have finished selecting all the options, click on Done.
You are now ready to watch and show others what you have created. Click on Present in the top right corner of the page to initiate the presentation.
Creating Your Own Templates
Another excellent option provided by Google Docs is the possibility to create your own Google Slide templates.
There seems to be little need for it, though, as it is so easy to find many free Google Docs and Slides templates of the infinite variety and the highest quality on the internet nowadays. Still, it is good to know that you can create your own ones if you like.
One word of caution is necessary, though: before you can add an externally created template to your Google Slides, you must convert it into the .odp format!
The procedure for making your own templates is quick and easy:
1. First, you make a new slide and select a name and a theme for it.
2. Next, you will do well to adjust the slide's settings. Go to Page Setup in the File Menu and click on Custom to indicate the parameters of your choice.
3. Righ-click on the slide to select Blank in the Apply Layout section.
4. Go to Edit Master in the Slide Menu, remove all the layouts you will find there and fill in the content of your choice following the standard Google Slide procedure.
5. Give your template a new name and click on X to exit.
Congratulations, you now have a template of your own device!
Final Word
One of the reasons for Google Docs' immense popularity is how easy it is to use, even by a beginner. Naturally, there are more options to learn for more sophisticated operations with its files.
Yet, the simple steps described in this article are enough to create your own templates and use Google Slides for the most professional presentation of your content.
Have any thoughts on this? Let us know down below in the comments or carry the discussion over to our Twitter or Facebook.
Editors' Recommendations: