WOWCube is a digital, interactive gadget designed by a 13-year-old
Inspired by the Rubik's Cube, the WOWCube will feature up to 24 games.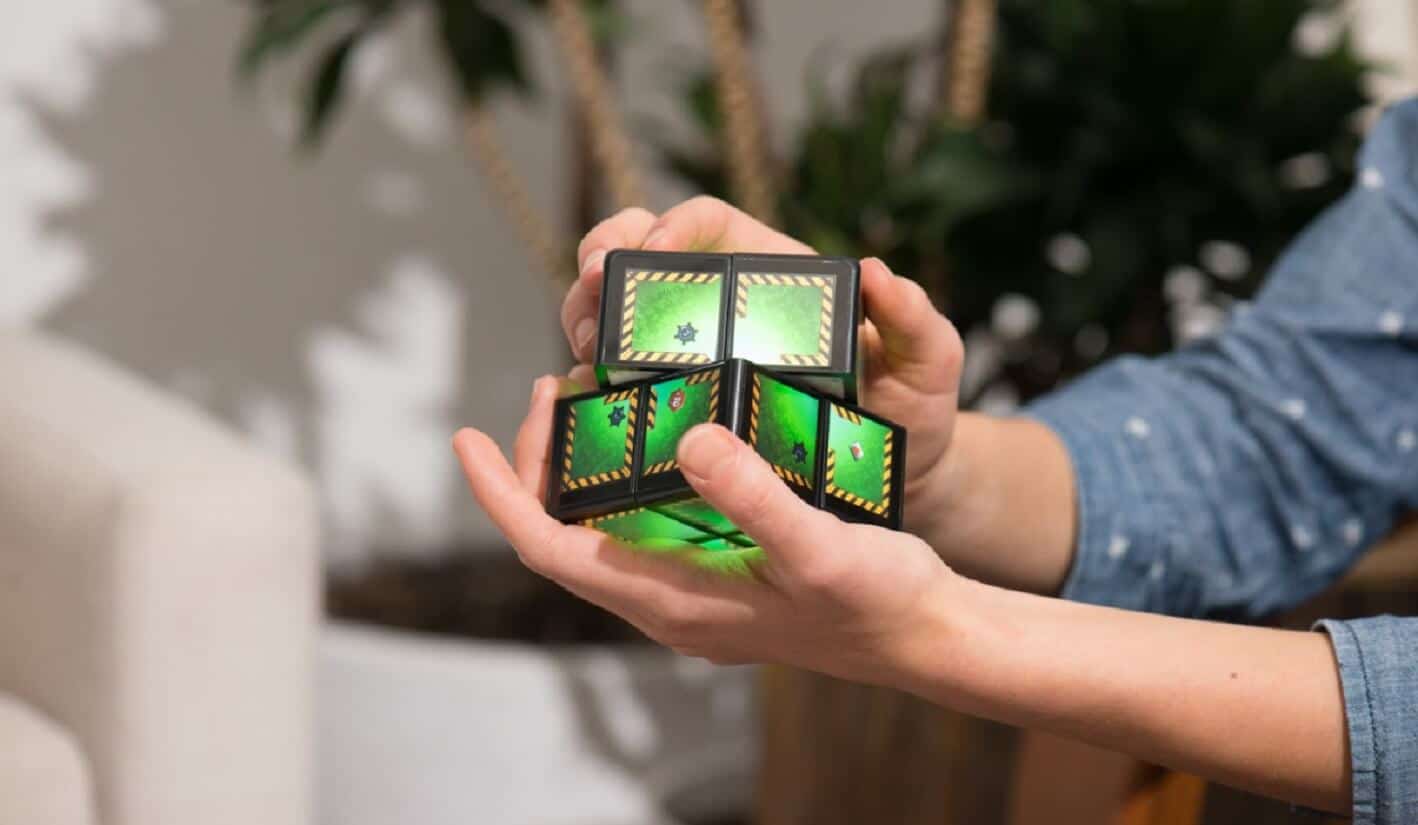 What were you doing at 13? Reading comics? Eating dirt? I don't know what children do and being 13 was a really long time ago for me, but I know most of you scrubs weren't designing video game systems.
This is not the case for Savva Osipov, the 13-year-old originally from Russia who moved to the US with his family and almost immediately got started building his Rubik's Cube-inspired gaming gadget. Featuring eight cubes that are connected via patented magnetic connectors, the WOWCube allows gamers to play games on the device, many that use the Rubik's Cube style of motion to interact with. Each cube features three screens that can, and will, be interacted with for the games on the device.
Speaking of games, it comes preloaded with Pipes, Scrabble, Space, Puzzle, and Maze, and can store up to 24 games that can be found on the upcoming WOWCube Store mobile app. With the help of his father, Osipov and the parent company, Cubios, has raised over $500,000 in funding to help see them through three generations of prototypes.
Breaking from tradition and embracing the maker's spirit, Cubios will also make the blueprints of the WOWCube available to anyone, and with a little ingenuity and the help of a 3D printer, others will be able to make the WOWCube for themselves (for non-commericial use, obviously).
WOWCube will not be competing with anything from Microsoft or Sony, nor is it trying to corner Nintendo's handheld market, but instead trying to find its own niche in the world of gaming and gadgets.
What do you think? Is the WOWCube something you would play? Let us know in the comments.