Save $12 on this Xiaomi Mijia electric tea kettle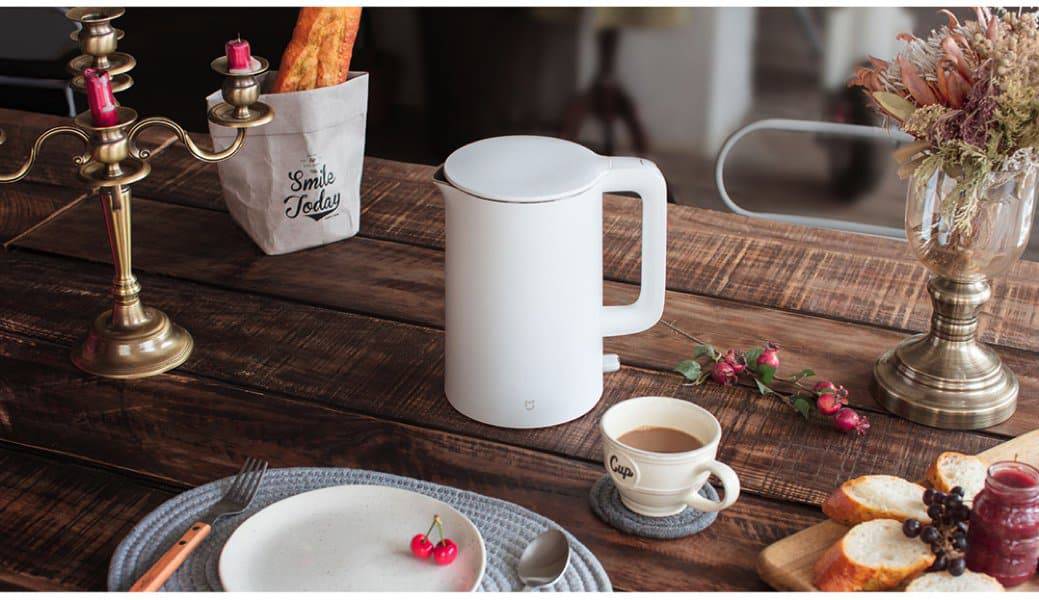 The Xiaomi Mijia Electric Kettle is an excellent buy if you want to have hot boiling water fast and easy. This kettle heats up water using its 1,800-watt heater. In less than five minutes, you will get your hot water.
Aside from that, it is easy to clean since it is made of 304 type stainless material, which is a commonly used material in utensils for handling food. 304 stainless steel is made up of 0.03% sulfur, 0.045% phosphorus, 1% silicon, 2% manganese, 0.08% carbon, 8 to 11% nickel, and 17.5 to 20% chromium. The advantage of using 304 stainless steel is its property of being immune to corrosion. So, you can expect that it will not rust or mildew and mold will not grow on it.
When it comes to heat dispersion, the kettle has two layers. In between, there is a hollow insulation layer, which isolates the heat inside the kettle. Even if you touch the kettle and the temperature inside is already around 100 degrees Celsius, you will not get burned or scalded since the outer layer will be only around 40 degrees Celsius.
With its product design, you do not need to worry about splashing hot water as well. The kettle cover is limited to only open for 30 degrees, and because of that, all hot water droplets will just go back to the kettle container.
In addition, it uses STRIX thermostat. You can rest assured that the kettle will turn off at the right temperature. Also, STRIX thermostats are known to be long-lasting, making it almost impossible to break down even with heavy and frequent use.
Some generic electric kettles can be hazardous. It is common that electricity from those kettles can easily creep up on the water vapor, which can easily electrocute users. With Xiami Mijia kettle, however, you do not need to worry about that. It has three layers of electricity protection.
The first layer is that when the water boils, the kettle will automatically shut off. Second, if all the water inside the kettle vaporizes, the kettle will again automatically turn itself off. And lastly, its power connector is well-designed to ensure that leakage and power shock will not happen.
What's more, you do not need to check the water from time to time. This kettle has helpful LED indicators that will tell you if the kettle's on or off, or when the water inside it is ready for your cup of coffee or tea.
If you're interested in pulling the trigger, GeekBuying extended a special offer to KnowTechie readers which saves you $23 off your purchase when you use coupon code IBILDHOS at checkout.