YashaDAO funded Project Guzzler building an exciting and immersive NFT metaverse for cars 
The $GZLR token is the means of exchange within the guzzler ecosystem. It's how users can buy car parts and build their vehicles.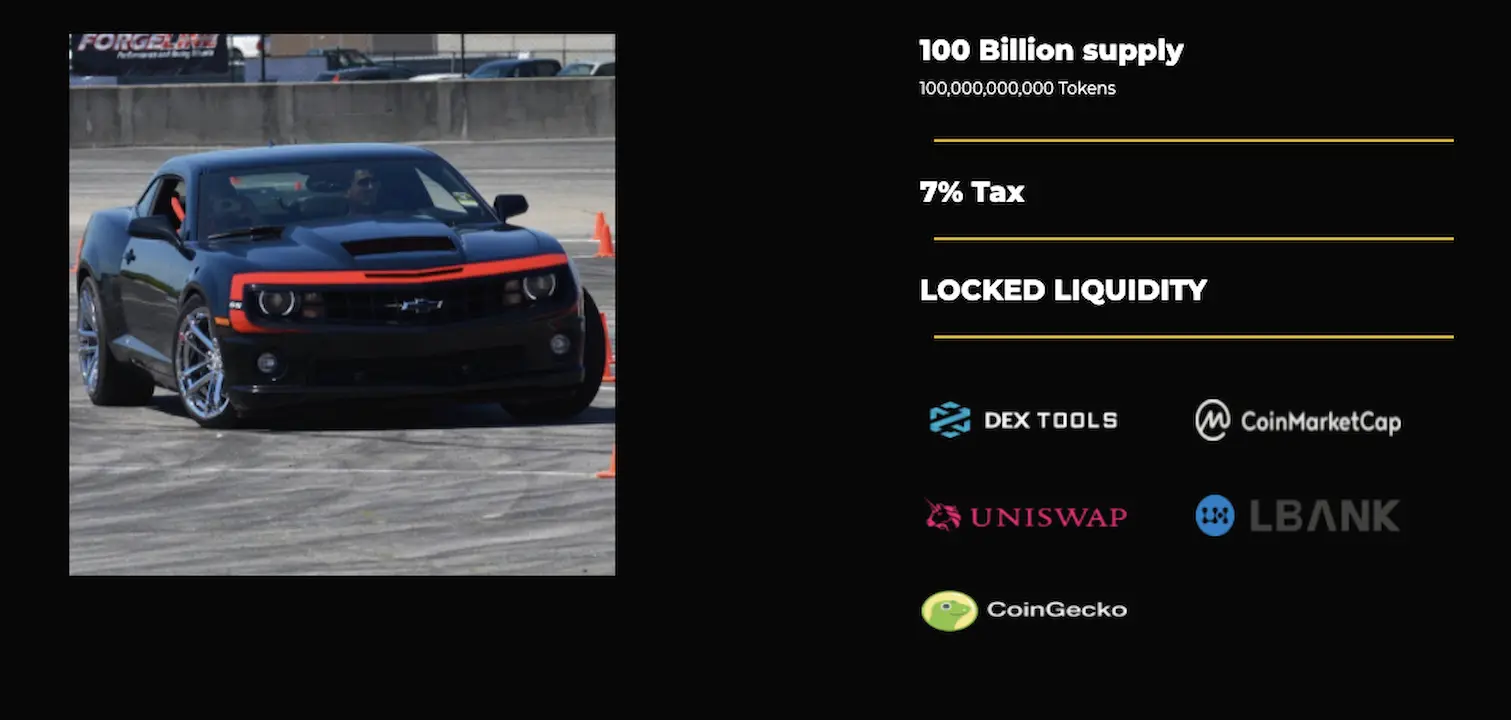 The crypto market is behaving like the stock market right now with market capitalizations plummeting over the last several months.
But if this downturn in the market is teaching us anything it's that using NFTs as assets in games and the metaverse is a fundamentally valuable use case.
NFTs are actually going up in value right now which is great news for a project like Guzzler, an NFT project allowing users to purchase car parts as NFTs and build cars that they can race in the metaverse.
It's an exciting new project funded by the crypto community via YashaDAO, a meme-like coin that features an incubator and launchpad for projects like Guzzler.
With the two teams working together, Guzzler raised $300,000 via the GZLR token. It's obvious that the crypto community thinks the project has incredible potential.
The $GZLR Token Features Sound Tokenomics
The $GZLR token is the means of exchange within the guzzler ecosystem. It's how users can buy car parts and build their vehicles.
The token itself lives on the Ethereum blockchain. The token is linked to a 8% tax meant to help fund the marketing and development of the project.
The taxes paid in Ethereum. It cannot be changed. The founders included this feature in the tokenomics as a way to prevent selling pressure of the token.
This means that there is more incentive to stake the token to earn car parts and invest in car NFTs and actually participate in the future metaverse.
Knowing this, it makes sense that just in the last 24 hours from the time of this writing, the market capitalization of the Guzzler token is increasing by over 20%. From a valuation of $7.7 million to $8.6 million overnight.
It's clear that even in a bear market where most digital assets are dropping in value, investors looking for good value buys in the metaverse/gaming space see potential in Guzzler.
The token is going to support the fundamental value the project is aimed at creating, which includes nearly every game mechanic and user benefit that is currently trending within the NFT and metaverse sectors of cryptocurrency.
More on Guzzler's Metaverse and Game Mechanics
As more and more crypto enthusiasts begin to accept the idea of NFTs being multifaceted digital assets that offer exclusive access, staking rewards, and utility within games.
More and more projects will look for unique and innovative ways to include all of the above within the assets they create.
Guzzler allows users to create their own cars using a vast selection of NFT car parts including body kits, wheels, and high-performance parts.
They can put together their dream cars and sell them on the open market or use them to participate within Guzzler's metaverse. 
Users can install new parts inside of their vehicles and re-mint them, meaning that cars evolve as time goes on and players acquire more and more parts. That's quite the hook to get car enthusiasts and NFT lovers to participate.
Add that to the fact that users can earn staking rewards for staking their tokens and it's easy to see the value of participating.
Players can open up their own garage and sell their cars if they wish, but as the metaverse expands, many might find it worth it to use their custom cars to drive around in digital worlds.
The bottom line is whether players want to play-to-earn, improve their social status in the digital world, or simply hold onto a cool digital collectible, they will be able to do all of the above with Guzzler.
Crypto and NFT enthusiasts now have a whole new reason to spend money on gas fees, and this time it's actually going to fuel something that is both a car and a digital asset rolled into one.
Have any thoughts on this? Let us know down below in the comments or carry the discussion over to our Twitter or Facebook.
Editors' Recommendations: