You can still recover deleted data from your iPhone – here's how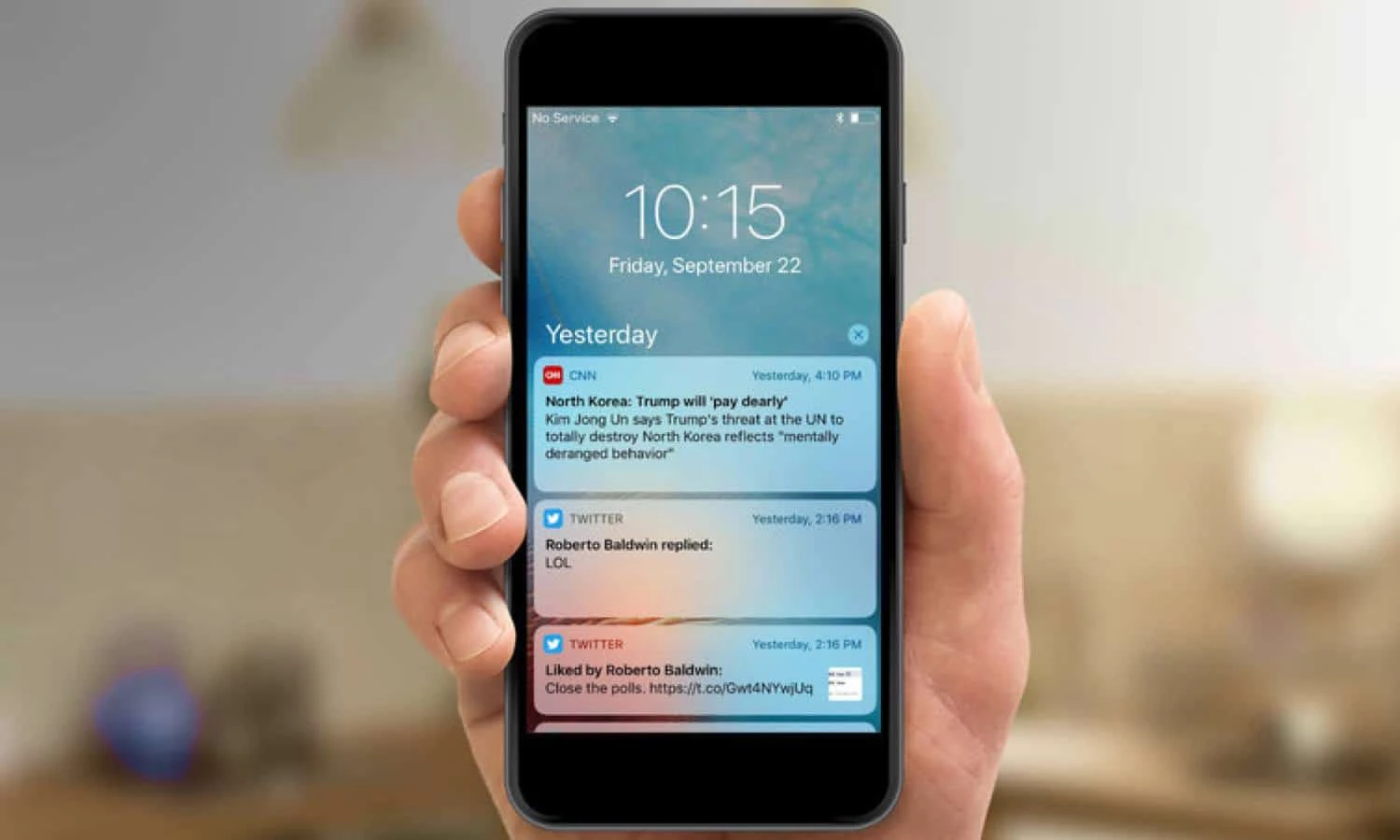 Data loss is something we could all relate to. It spares no one and no device. It can happen on your computer, smartphone, and tablet. As for iPhone users, a large number report losing their files after trying to update to iOS 11. However, that's not the only way you could lose your files. Tapping the Delete button by accident is one. A virus attack is another. There is no need to fret though. There are many ways to get a hold of your files again.
We're here to provide you answers, but first, here are questions we'd like to ask you.
Is the file really deleted?
Is it in the Recently Deleted album?
Do you have backups?
Have you used a third-party data recovery software?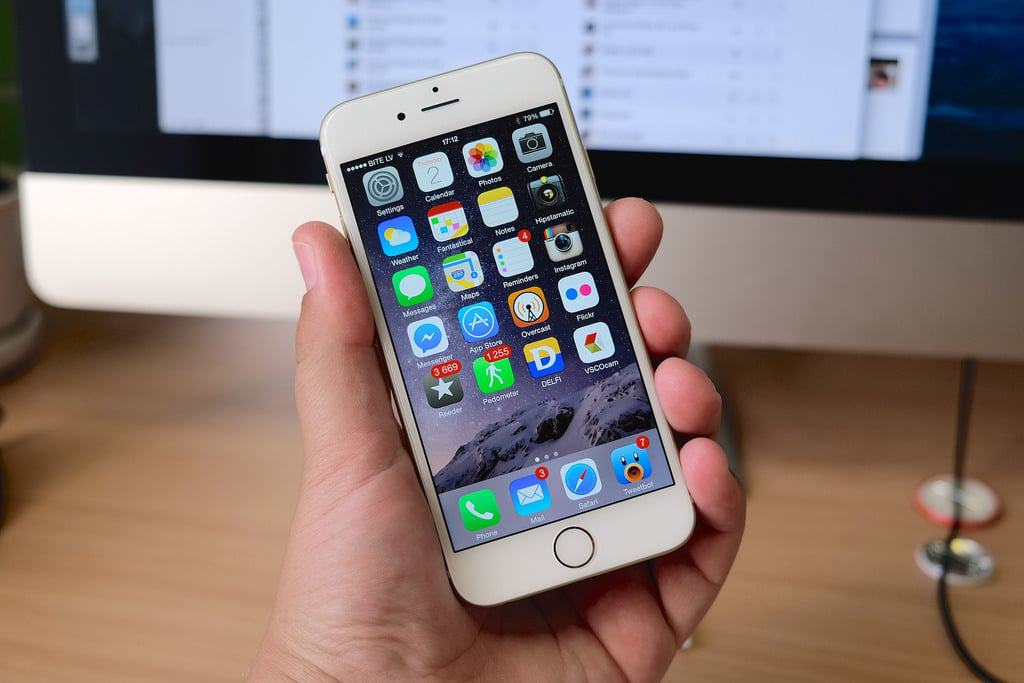 Is the file really deleted?
While there is a slim chance that you have nonchalantly transferred your file to another folder, it is worth checking. You can also try checking for hidden files. Here's how.
Photos and videos. You can look for them in your Photos app > Albums > Hidden Album.
Contacts. It is also possible that you're not seeing all of your contacts on the Contacts app. To reveal all contacts, tap Groups in the top left corner > All on My iPhone > Done.
The search bar on your iPhone should come in handy too. You just need to swipe down from your Home Screen for the Search field to appear. It works fairly simple. It looks for the concerned data across apps, making this a quick way to do a comprehensive search. For example, if you enter the word "Data", you may end up with search hits from your Messages app if you have an SMS containing that word. You can also get a match from the Reminders app if you have entries with the word in it.
Is it in the Recently Deleted album?
At one point in your life, you must have accidentally deleted a photo or two while scrolling through your albums on your phone. This feature on your iPhone is made for you – users who have clumsy fingers and finicky minds. If you haven't noticed yet, you have a Recently Deleted album on your Photos app. If you don't see it, you must switch to the Albums view of the app. You'll see your photos and videos deleted for the past 30 days. That means you have more or less a month to restore what you have deleted. Unfortunately, there is no such folder for other data types.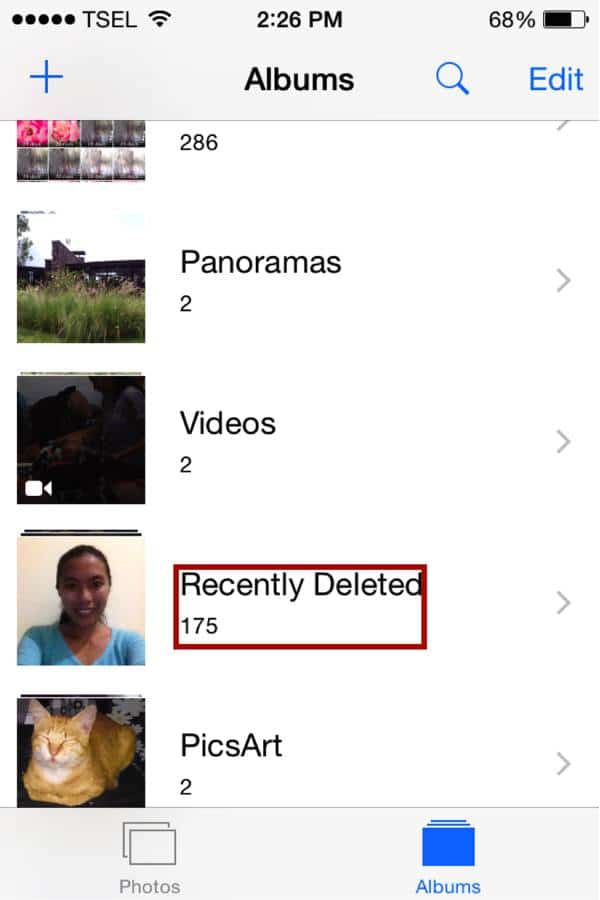 Do you have backups?
More importantly, have you backed up recently?
It's not only a matter of performing backups. It's also about regularly doing it. If it's been a while since you last backed up and the file you're looking for was created only recently, it is not looking good for you.
For iPhone users, iCloud and iTunes seem like the natural choice. Both allow users to manually start the backup. But for busy individuals, auto backup is a far better option. It only takes a matter of minutes to activate this feature. Here's the catch though. iCloud and iTunes can only automatically back up if you keep your phone charged, locked, and connected to Wi-Fi. If you rarely put your phone down, chances are you don't even have a backup to go back to.
If you're confident your iCloud or iTunes backup contains your desired files, follow the steps below and you should have your files back in no time.
iCloud. You can access iCloud via browser by heading to icloud.com. You will see your backed up files organized by type.
iTunes. Launch it and then turn off automatic syncing. Only then can you connect your iPhone to the computer. Click on the iPhone icon and you will be directed to the Summary tab. Hit the Restore Backup button to start retrieving your backup. A word of warning: clicking this button will wipe off existing files and settings on your iPhone. It is then very important that you check when the last backup has been made. You will find this information just below the Back Up Now button on iTunes.
For backup apps, the process of restoring backups is more straightforward. You should find a Restore button on the main menu. If you happened to upload your files to cloud-based storage services such as Dropbox and Google Drive, you simply have to download them.
Have you used a third-party data recovery software?
If our suggestions hadn't worked for you, this one should.
You've probably heard about hackers who have the ability to access files from phones that are already considered obsolete. You may have dismissed that as absurd, but actually, it is true. Files from broken devices are just sitting in their internal memory, only waiting to be extracted with the use of special tools. This fact works in your favor. In the same way that files in damaged devices remain intact, deleted data stay in your iPhone's memory too.
Data recovery software can extract these files. They come in many forms. A few make use of a command line interface that can be intimidating for some users. That is not to discourage you from using one. Such software can be effective in recovering deleted data from your iPhone. Nevertheless, there are many that feature user-friendly and simple interfaces that most of us could easily navigate.
When searching for a data recovery software to use, pay attention to the software's system requirements and supported devices. Some software can retrieve deleted files from iPhone 5 but can't from an iPhone X. The range of file types that can be recovered varies per software too. Choose the software that best suits your needs. There are plenty of 'Top' and 'Best of' lists on the net to help you find the right fit for you. Keep an eye on those with positive ratings. As with downloading anything from the net, it puts your computer at risk of catching malware and viruses. Make sure to download only from the official site of the respective software providers. We have tested much software, and find FoneDog is the best choice for you.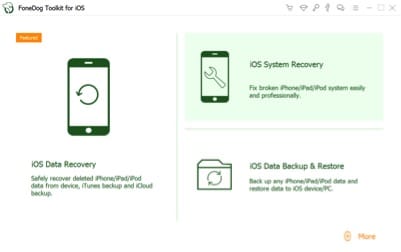 FoneDog Toolkit – iOS Data Recovery provides 3 options to recover deleted data from iPhone.
Option 1: Recover Deleted Data from iPhone directly.
Option 2: Restore Deleted Data from iTunes Backup.
Option 3: Restore Lost Files from iCloud Backup.
It only needs 3 steps to get back your data. Scan – Preview – Recover. So easy, Right? Click on and download now: Download Win Version  Download Mac Version
FoneDog iOS Data Recovery can recover deleted messages, contacts, call history, WhatsApp, Photos, notes and so on.