Your data's at risk – here's how to protect yourself
Better safe than sorry.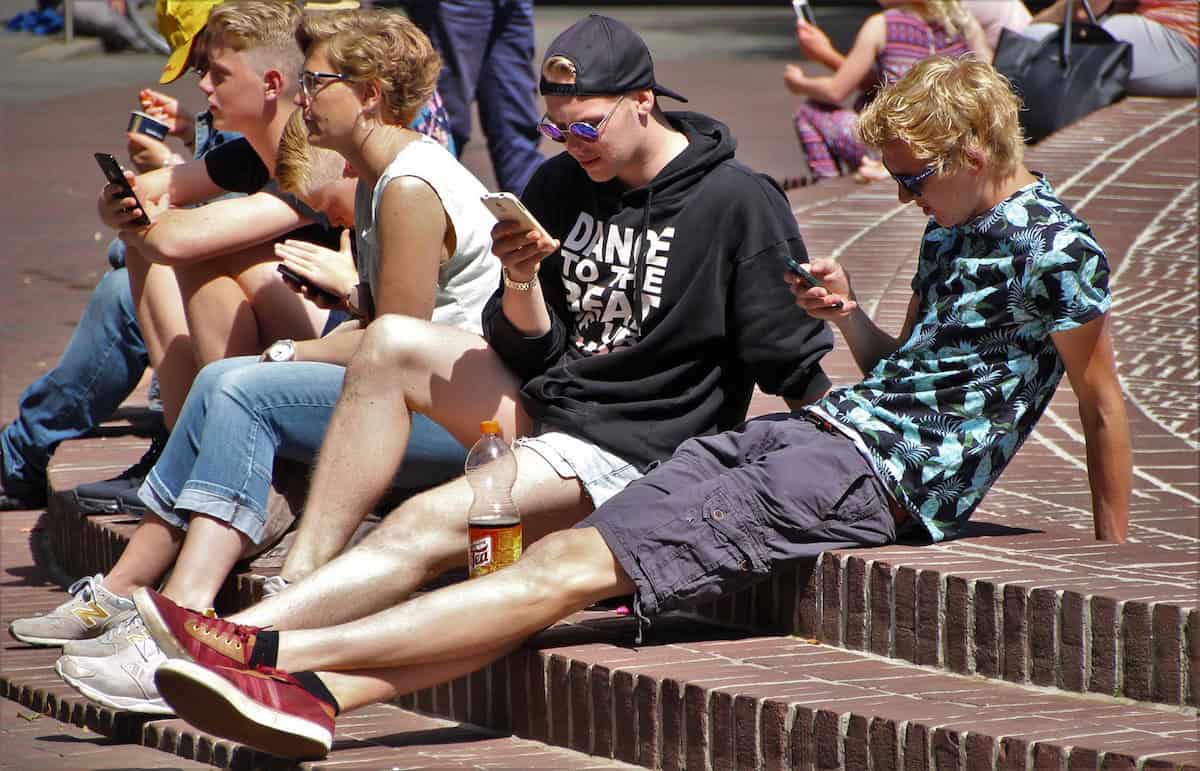 The Internet has changed the way that small businesses do business. Your business is no longer a brick-and-mortar business. It depends on the Internet just as much as it depends on your location. Location is everything, especially when it comes to having an online presence.
The Internet has become one of the most positive aspects of conducting business and everyday routine tasks. You can use your computer for banking, completing office work, purchasing goods and services, and more. The Internet also has a disadvantage that comes with privacy concerns and security troubles.
There are several ways that you can protect your data on your desktop computer or laptop. You can use one or all of these methods to secure data and personal information both offline and online. Most of these methods include hiding personal information, securing your Wi-Fi network, protecting your online accounts and passwords, as well as moving that data offline.
Encrypt Hard Drive & USB Flash Drive
One of the best ways to secure your data is to encrypt them on a hard drive or a USB flash drive. This not only secures your data stored on your personal computer but also on your external drives. Use a free open source data encryption tool that works with Linux, Mac, and Windows operating system. This tool will encrypt your entire hard drive, flash drive, or partition. It'll also create an encrypted file that allows you to save more sensitive data files and take them on the go.
Use a Virtual Private Network
A Virtual Private Network (VPN) allows you to create a secure tunnel between two or more devices. VPNs can be used to access geo-restricted websites, which protects your browsing habits from cybercriminals, hackers, and spying eyes on public Wi-Fi hotspots. The first thing you need to do is download a VPN app, most of which are free but have a paid plan.
Hotspot Shield VPN is one of the best VPNs available. It provides for safe browsing, gaming, streaming, shopping, and more. The great thing about this VPN is that it's available for Mac, Windows, Android, and iPhone users. That means you can secure all of your employees' mobile devices, not just your company's computers.
It runs as soon as you power up your device. It's also set to prevent Internet Protocol leaks from happening. You'll feel safe and secure every time you surf the Web.
Set up your VPN service with your provider. Most VPN apps are easy and quick to set up. Read the directions for your chosen app or device. Then it's time to connect to a VPN server. You can choose from over 160 locations across the globe and surf the Internet with privacy and security.
Deeply Clean Your Private Data
The next way to protect yourself is to remove any traces of online activities such as your browser history. This tool is sometimes available with your Mac or Windows operating system. Since it's compatible with all kinds of computers, it can protect your data from hackers or spying eyes. It'll also erase the entire histories of your accessed files, visited websites, viewed photos, and watched movies or videos.
Hide Your Personal Information
Another way to secure your data is to hide that personal information within an image file. The best way to protect it is with a password. While the image file remains the image file, the only thing that changes is the size of that file. Encrypt that precious data with a customized password before disguising them as photos. After that, it'll be hard to find the encrypted data for someone else other than you.
Securely Delete Your Data
A major part of securing your data is to make sure that data is permanently deleted. You might think that once you delete a file it's gone forever, but that's not necessarily the case. Deleting a file only removes the reference to the file on your hard drive. The file still exists and can be recovered by cybercriminals. You'll need to overwrite that file with other data in order to permanently delete it. This will make the data unreadable.
Securely Sync Your Files
Have you considered moving your data to the cloud? Despite what you heard, it's the best form of protecting your data. There are plenty of free and affordably priced options. While Dropbox is a popular option, it doesn't give users access to encryption keys for their online accounts. You have the option to manually encrypt your data with SecretSync or TrueCrypt before transferring them to Dropbox. SecretSync also comes with an automatic option to save you time.
Secure Your Wi-Fi Network
Another part of securing your data is securing your Wi-Fi network. If your Wi-Fi network is insecure, cybercriminals will access it and receive the files on your computer. They can also hijack your Internet connection and use it to conduct illegal transactions. Secure your business Wi-Fi network with a strong password. You should also configure your router so that it supports an encrypted tunnel between your computer and router so you can access the Internet safely from public WI-Fi hotspots.
Protect Your Online Accounts
Do you have a list of the usernames and passwords for your online accounts? Do you remember them? LastPass is a great option for securing your login information for various websites and social media apps. You can use it to log into websites automatically. Use LastPass to safely store all of your online accounts. You can also use it to store other personal information. All you need to do is install the LastPass plugin to your Web browser.
Protect Passwords & Other Data Offline
Storing your sensitive data on LastPass is great for logging automatically and securely into websites. However, storing this information and bringing it with you offline is also important to protect your data. KeePass is a portable online tool that allows you to store different types of online information. You have the option to add, change, or remove your online information and secure it with LastPass.
Have any thoughts on this? Let us know down below in the comments or carry the discussion over to our Twitter or Facebook.
Editors' Recommendations: