If you're running out of Pokemon Go storage, here's how to fit them all
Running out of storage on Pokemon Go can set players back. Here's some trainer tips and tricks that will help you catch them all.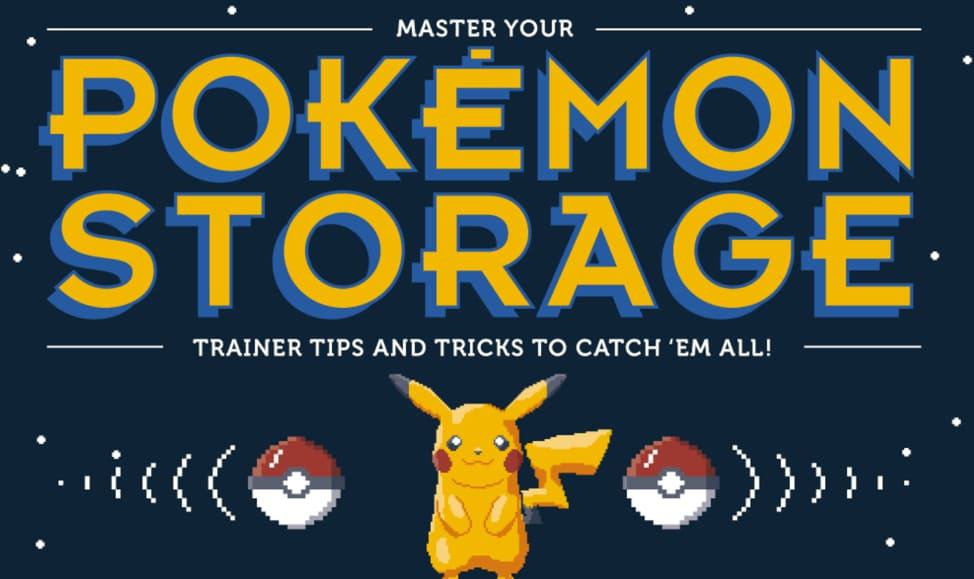 Pokemon Go has racked up five Guinness World Records in its first month. Already it is the highest grossing mobile game in its first month, it is the most downloaded game in its first month, it has topped the most International charts in its first month for both downloads and revenue, and it's the fastest mobile game to gross $100 million. Sufficit it to say it is a very popular game.
But what if you haven't grown up with Pokemon? Getting started can be challenging- there's a lot more to it than downloading an app and going for a walk. There's a lot of strategy. There are limits to how many Pokemon, items, and eggs you can collect, even if you pay for the upgraded storage. Generally speaking there's no reason to keep more than one of the same kind of Pokemon, though if you have high level Pokemon and you like to battle in gyms it may be useful to keep more than one.
Learn how to maximize your Pokemon collection from this infographic. Once you have figured out the best way to strategically collect everything you need, you can get started on your journey to catch 'em all!