How to reset your Windows 10 password to get back admin rights
Having trouble with your Windows 10 password? Here's everything you'll need to recover it and get back your admin rights.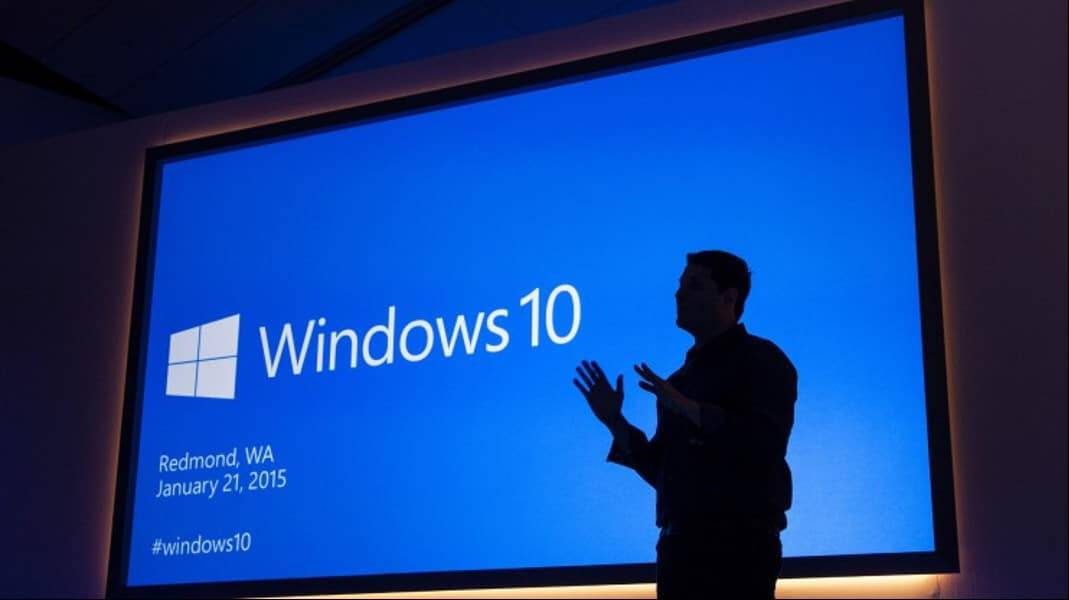 How do I get back admin rights after I disabled all admin accounts in my computer? Forgot your Windows admin password and can't log in to any user account? If you've lost admin rights to your Windows 10 computer, here are easy ways for you to activate the hidden Administrator account, and reset your forgotten Local/Microsoft account password in Windows 10.
Method 1: Activate Hidden Administrator Account in Windows 10
The hidden Administrator account is still present in Windows 10. It has no password but it remains disabled by default. In order to recover admin access to a locked computer, you can use this method to activate Windows hidden administrator account. Follow these steps:
Boot your computer with Windows 10 installation media. If you don't have a disk, you can create one with Windows 10 Media Creation Tool.

When prompted to "Enter your Language and other preferences",  press

SHIFT

+

F10

key combination and a command line window will open.

Type in the following commands one by one. This will backup utilman.exe, and  replace it with a copy of cmd.exe.
copy d:\windows\system32\utilman.exe d:\
copy /y d:\windows\system32\cmd.exe d:\windows\system32\utilman.exe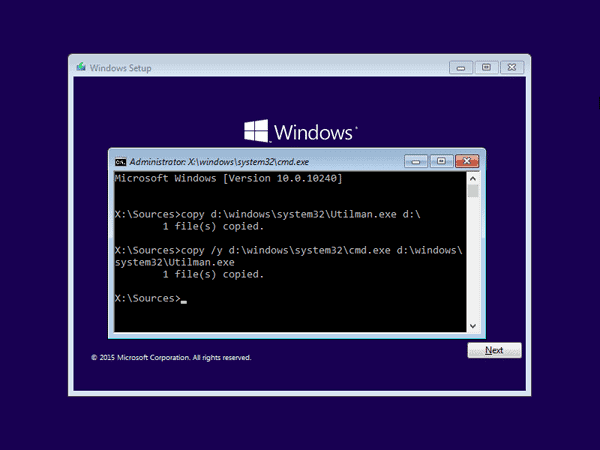 Restart your computer. When you're back at Windows 10 login screen, click on the "

Ease of Access

" icon in the lower right corner.  This will now open a Command prompt window.

Run the following command to activate the hidden administrator account in Windows 10:
net user Administrator /active:yes
Close Command Prompt and reboot without installation media. The hidden Administrator account will be visible on the login screen and you can log into it without password!
Method 2: Reset Forgotten Local/Microsoft Password in Windows 10
Forgot Windows 10 password to a Microsoft account or a local administrator? Accidently disable all admin accounts in your computer? How to access Windows 10 administrator account that was locked out? With PCUnlocker you can easily reset your forgotten Windows 10 password, and activate/unlock the administrator account. Here's how:
To get started, download PCUnlocker ISO file using an accessible PC with Internet connection. Next burn the ISO file to a USB flash drive (or CD, DVD) using the freeware ISO2Disc.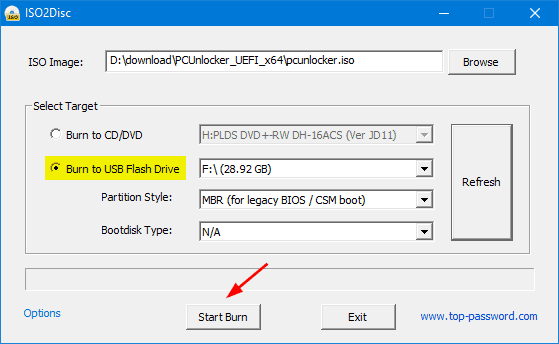 Insert your USB flash drive on your Windows 10 computer. Boot into UEFI/BIOS and change the boot priority to let your computer to boot from USB drive.

After booting successfully from USB drive, you'll see a screen that display a list of user accounts that were found in the SAM database of your Windows 10 system.

Choose one of your administrator accounts and click on

Reset Password button. This program will reset your password, and unlock / activate the account instantly.



Click the

Restart

button to reboot your computer, you can then log into Windows 10 administrator account without entering a password!
Apart from resetting lost Windows 10 administrator password, PCUnlocker also allows you to bypass Windows password without resetting or modifying your original password.
That's it!