5 online gambling trends for 2018
2018 will see a growth in online gambling and more players in the market. These trends should all be good for the player as vendors fight ruthlessly for their attention and more importantly, money.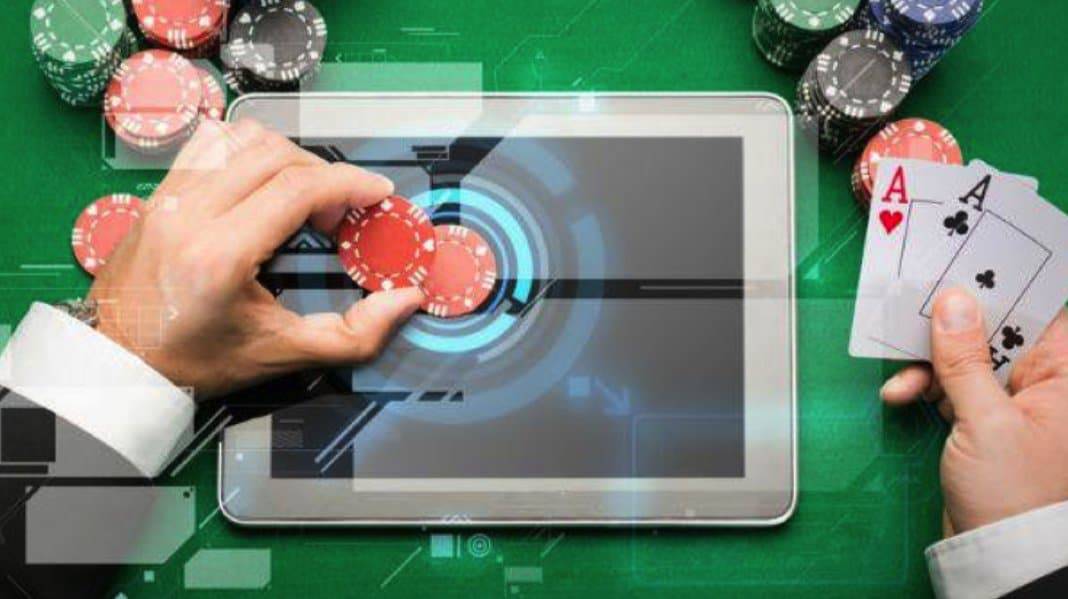 Online gambling is a growing market. Bookmakers are technology companies constantly innovating to bring consumers more enticing ways to make bets. With online revenues at an all-time high, the stage is set for a raft of innovations in 2018. Take a look here to see how healthy the market is at the moment; it is only going to get bigger.
E-Sports
E-Sports is nothing short of a phenomenon. A millennial-driven industry that has grown out of South Korea it is set to be worth $1.5bn by 2020. As eSports grows the gambling opportunities around it are also evolving.
Gambling on eSports at the moment can be lucrative. Bookmakers are far less sophisticated in eSports than in traditional sports so mispriced matches are more likely. Also when betting on eSports if you win there are companies who will allow you keep your accounts open; in traditional sports, if you're winning then you're likely to see limits on your account.
Expect the range of betting options to explode. As eSports matches become more like events, gambling companies will be enticing gamblers with great deals and many betting options.
Virtual Sports
This isn't an attractive sector for gaming companies because they aren't tied to schedules and the consumer can bet faster and at their convenience. If delivered well the experience for the user can be exceptional and that is where we're expecting to see innovation during 2018: the experience for the gambler.
Innovations will come in terms of motion capture technology, immersive experiences, increased realism, better algorithms, and of course different markets to bet on.
Mobile Betting
4 million adults gambled online last year; 2.8 million only two years ago. The key driver is mobile gambling.  Traditional gambling companies and innovative tech startups know the market is exploding and they're in an arms race to create the most immersive gambling experiences through mobile. Whereas mobile has often been an add-on to a service, now many companies focus on just mobile.
In 2018 expect different gambling options for sport and casino-style games but also a depth of new gambling experiences from a wide range of players all looking to create a buzz for players which makes them keep coming back.
Virtual Reality
VR is improving all the time and is going to be big business in the online gambling world over the next few years. One argument against online gambling is that you don't get the real casino experience; many people probably don't care but there is something to be said for making things a little more real.
At the moment the casino experience in VR is relatively basic and understandably adoption is still small. But once companies start increasing the enrichment of the experience by allowing players to walk around and interact with each other, interact with dealers, and explore a whole virtual casino, the world will suddenly seem limitless.
It isn't a matter of if but when this happens. Casinos in the 'real world' can be magical places where you can get lost for hours on end; VR can replicate this once the technology allows. In the short term expect incremental developments which run parallel to the wider VR community. 2018 will undoubtedly see some progress.
Skill Games
Players are becoming more interested in making money based on their level of skill; this is unsurprising considering the popularity of poker and betting on sports. Games in casinos, on mobile and online, are set to increase in popularity, in part driven by traditional gaming companies and partly by incumbents offering players new options.
Sometimes the bet is against the operator and sometimes the operator is a marketplace for players to come and gamble. In 2018 the increase in these games, especially in mobile, looks set to explode. The options really do seem limited only by the imagination of vendors.
2018 will see a growth in online gambling and more players in the market. These trends should all be good for the player as vendors fight ruthlessly for their attention and more importantly, money. There will be some winners and many losers – I wouldn't like to make a bet on it!