AR geolocation meets city-building strategy & PvP in Clash & GO
In Clash & GO, players can choose between both strategic and augmented reality (AR) modes.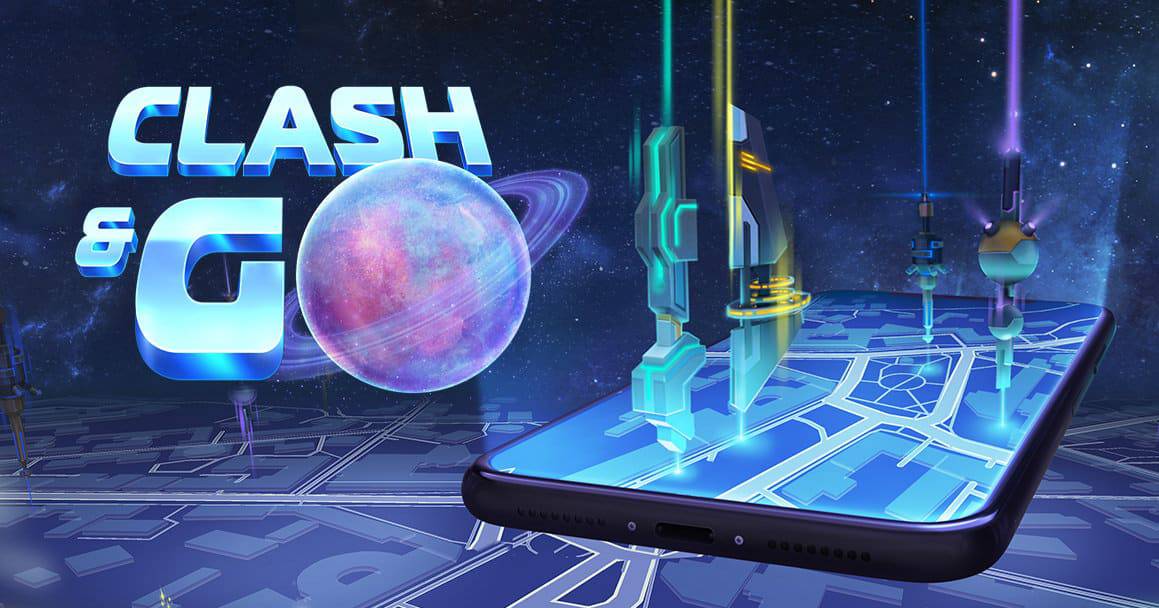 It's no secret that augmented reality has made itself a permanent seat in the mobile app and gaming market. In 2018, AR hardware and software sales were at $2.4 billion and by 2025, that number is expected to skyrocket to $48.2 billion.
After Pokemon GO, a myriad of games came out featuring AR as their central draw. One of those titles is Draconius GO, an AR mobile game designed by Elyland LLC with an experience quite similar to Pokemon GO, but players reported it ran smoother with better distance tracking and worked significantly better in rural areas.
Now, Elyland is taking the stage once again with their new game, Clash & GO. This is the first title to combine a geolocation game in AR and a city-building strategy game with real-time battles. Plus, it offers something no other base-building mobile game can: a truly open-world geolocation game with a playing area that spans the entire Earth. Players can once again take to the streets, courtyards, parks and more to become rivals or companions in the struggle for crucial game landmarks.
In Clash & GO, players can choose between both strategic and augmented reality (AR) modes. In AR, players can explore the worldwide map to collect resources and rewards. Complex and deep gameplay includes developing your own base, training troops, engaging in tower defense battles with other players and attacking geo-objects controlled by other players to capture those that are unoccupied. Clash & GO also features a full-fledged RPG system, something Pokemon GO still has yet to add.
In addition to providing a fun and interactive game, Elyland encourages social interaction by providing group tasks, clans, and chats, which are created to cater to the need for communication.
"We stroke a perfect balance between two vastly different mobile game genres," said Founder  Andriy Semenyuk. "In Clash & GO city-building strategy and AR geolocation enriches each other, opening previously unimaginable gameplay possibilities. The game area is not constrained by the edges of the smartphone's screen. It is as big as planet Earth itself. This has never been offered by any Base Building mobile game before."
It seems like Elyland does not plan to stop innovating anytime soon. The developer believes that their product with leave all competitors behind in the global games market and AR Geolocation Strategy genre.