5 tools you should be using to become a better online writer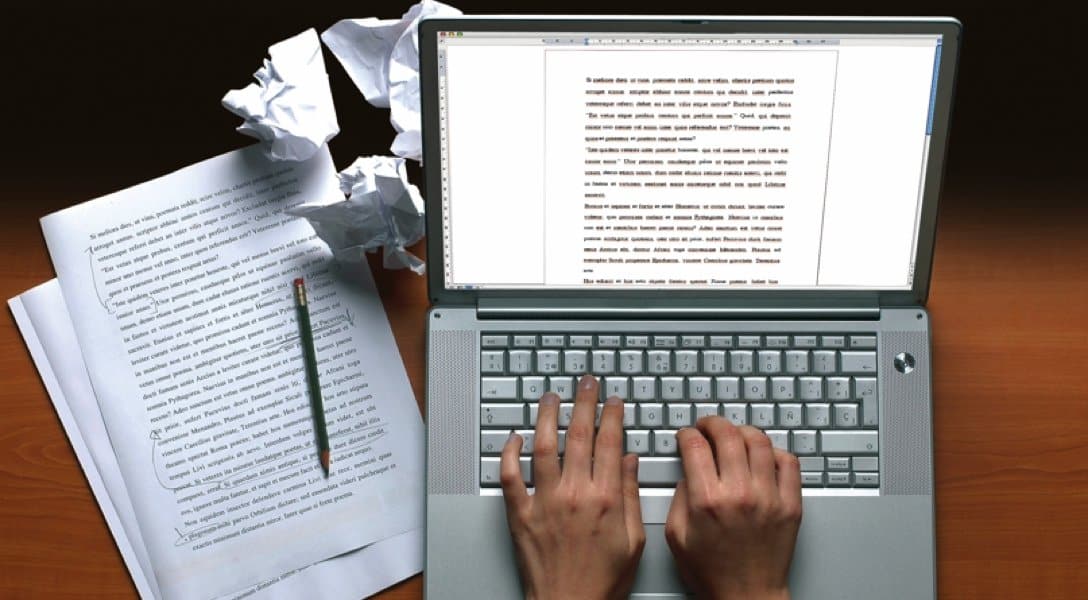 Writing can be a daunting task for most people and thus any help that one could receive in improving requisite skills is always welcome. Thanks to technological advancement, there are a number of technologies that are very helpful to anyone interested in best assignment help. The following is a brief discussion of the top 5 technologies that you should consider.
Grammar check tools
Use of the correct grammar is one of the most common challenges in professional writing. Writers should, therefore, seek technological solutions that help them improve their grammar. There are a number of online solutions where one simply posts the piece of writing and grammatical errors are highlighted together with the suggested solutions. Some of the best online grammar check sites include Grammar Check for Sentence and Grammarly.
Paul from Houston noted the following regarding these solutions:
"The development of technologies that could help me improve my grammar and the fact that they not only pinpoint areas requiring improvement but also offer instant suggestions, is the best thing that ever happened. My writing skills have improved tremendously since I cross check every piece of writing and correct errors that escape my attention. Thereby, my work is always on point in relation to grammar which has earned me very high marks in my coursework."
Collaboration tools
Writing on different topics or covering different geographical areas for instance for book authors and researchers require incorporation of teams from diverse skills and regions. The challenge of putting together the writings of a large team could also be a challenge. However, owing to technological advances, one could find it easier to undertake such a project for instance where writers focus on their part and then update a document shared online through the use of technology. Some of the useful collaboration tools include Google Drive and DropBox. All-in-one collaboration platform such as Airtable can be integrated with many other services such as Trello and Dropbox. Matters could also be clarified through the use of online chats such as G-Talk. According to Joann, this has helped her writing in terms of the breadth of subjects covered. She now finds it easy to co-opt a team of international researchers and collaborate with them towards the delivery of high quality research.
Plagiarism check tools
Plagiarism refers to a situation where a lazy and unethical writer simply duplicates material from other authors and presents it as original work. There is always a temptation for one to copy other peoples work and particularly among students who might be missing deadlines in a submission of assignments. Moreover, one could have genuinely written a piece that is plagiarised by a view of poor citation or failure to paraphrase words. Technology has however helped to solve this problem by providing a mechanism for automated plagiarism checking. Institutions of higher learning have embraced this technology whereby all materials submitted by students are subjected to this check. This has in turn helped students to develop better writing skills by teaching them to retain originality in their work. On the other hand, researchers are in a position to check their work before submission for any instances of plagiarism and correct the same before submission. Some of the most common tools for plagiarism check include duplichecker.com and turnitin.com. Below is a feedback from a student regarding some of the plagiarism checking tools?
"The first time that I heard that the university will be checking my submissions for any instances of plagiarism, I was very much afraid given the seriousness with which plagiarism was treated. However, looking back, I am very grateful that this was the case since it has taught me how to write original work and significantly improve my writing skills," Johannes, Texas
Online information
Writing has also greatly benefited from the massive information that is available online. As such, writers can take advantage of research sites search as proquest.com, scholar.google.com to get information on the subject matter. Further, there are a number of sites that allow online access to publication and thus one does not to necessarily visit a physical library to undertake research. This has improved the turnaround time for research as well can help a writer improve writing skills by learning from what has been written by other authors.
Data analysis
Data analysis is another area where technology has helped writers by making manipulation of data to be simple and efficiently done. There is some software packages such as SPSS that could help a writer analyse and present data in an effective and efficient manner. By using these tools, research findings are also likely to be objective thus allowing a researcher reach reliable conclusions. Absence of such tools would have required writers to undertake some complex calculations and increase susceptibility to errors.
Writing tools
There are a number of writing tools that have been developed to make the work of a writer easy and fun at the same time. For instance, the proliferation of tablets in the market at affordable prices has caused writers to have an easy time. Students for instance can now access tablets that are already installed with sophisticated programs to assist writers advance in grammar, translate words and share information. In addition, there are a number of tools in these gadgets that help students become more proficient in their work. Writers should therefore ensure that they know how to use these gadgets for research.
Online help
Another development in technology is the advent of a team of online researchers who can help a student in undertaking research. Such writers are willing to offer hypothetical research papers to student at marginal costs. Students should therefore use such experienced writers to get an idea on how to undertake their personal research. It is however not advisable for one to copy the papers provided by such online researchers since they are meant to be of illustrative purposes only.
In conclusion, it is important to appreciate the immense value that technology has generated to writers today. This has made writing to be simple, fun and of more quality. The major challenge has however the need to protect copyright and thus checking originality of work is critical. Technological solutions to curb the vice should therefore be used so as to encourage credible research to be carried out.