Distributed setup with an Atlassian / Jira environment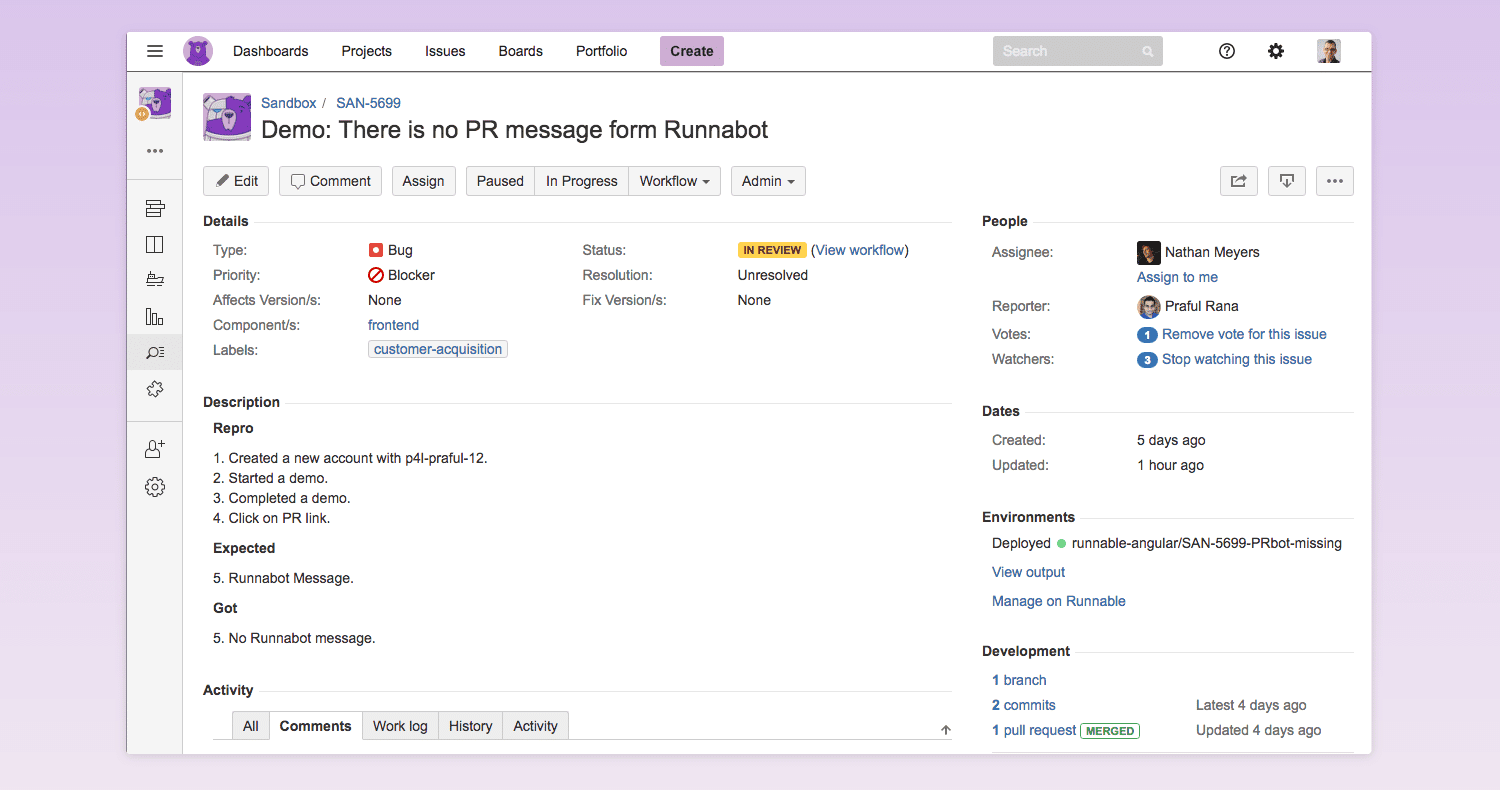 There is a simple truth in life: Everything that we do changes over time and almost nothing is static. Just think about what was popular some time ago and whether that same level of popularity still remains. More often than not,  you will find that what was traditional or standard, let's say, 10 years ago, is now obsolete, or at best, used by people stuck in the past.
Similarly, the nine-to-five work schedule with the whole team in one office is being gradually replaced with distributed teams working flexible hours. Moreover, this trend is becoming standard practice today.
Since working practices are being reshaped little by little, the management approaches to communication and collaboration between team members, need to also be revised to fit accordingly.
When it comes to distributed teams, you just need the right process and the right tools. It may sound complex, but with the technologies of today and especially, Atlassian products, it is no big deal!
How to facilitate the collaboration of distributed teams with Jira integrations
Jira is a core application which development teams use for planning, tracking and organizing their ongoing projects. In recent years, more and more business teams have jumped on the bandwagon and embraced the platform, which has been happily used by development teams for years. Integrating Jira with other tools has proven to be a perfect solution for effective collaboration.
Communication: HipChat/Slack/Stride
Each collaboration starts with communication. It is especially crucial when it comes to the management of distributed teams. You need to make sure all team members are always able to get in touch, just as if they were working next to each other in one office.
For that, you can integrate your Jira with Stride, HipChator Slack.
All of them are great tools to satisfy your company's internal (chat) communication needs. Apart from that, by connecting them to Jira, your teams get real-time and up-to-date information about important events related to your Jira issues. For example, adding Jira projects to Stride will help your team keep up with the ticket updates without leaving the conversation room. Once the issue status has been changed, every member of the team is automatically notified in the corresponding Stride chat.
Stride is a powerful team communication tool that allows for chatting, voice calling and web conferencing. It is a means by which team members can meet each other and build rapport, just as face-to-face communication can. You are free to chat with your team members directly or in group conversation rooms, create actions and assign tasks, organize catchups, audio, and video calls, meetings, webinars and more.
Enhancing team collaboration: Confluence
Confluence is a great application by Atlassian which can take care of everything that has to do with your company's content. This tool provides you with all necessary means for creating, publishing and sharing your company's documentation, discussions, diagrams, meeting notes and retrospectives. Additionally, team members can work on shared content together, creating a highly effective collaboration environment. It will aid you in building an informative and helpful knowledge base for all teams.
Managing distributed teams: Task structures for Jira
Now that you have decided on which communication means to use, the next questions are
How to coordinate and schedule work, meetings, etc. when teams are in different time zones?
How to build rapport and ensure effective management of multicultural teams?
You will find the answers to these questions below.
Structure and BigPicture are project management tools that help you organize and visualize the entire company portfolio by building multi-level task structures with smart features. They are especially useful for sorting large-scale projects, managing the capacity of teams and the hours worked, sharing your teams across multiple projects, and tracking their progress. Both plugins allow you to arrange issues in hierarchies, create realistic roadmaps, clarify priorities, estimate work and put them into practice assigning and scheduling the right resources for each team.
The most useful tools to ensure a seamless Jira environment
The growing availability of high quality tools on the market have made the enhancement of your Jira environment possible, and the organization of your work even smarter.
Here are some really helpful products for your distributed Jira setup:
In the beginning, it may seem challenging to put everything on the right track, coordinate the work of distributed teams and ensure their efficiency. But doing some planning as well as using, not just the available tools, but the right tools, can make the process easier.