How to preorder the SNES Classic Mini
Nintendo is back to rekindle your nostalgia again with the release of the SNES Classic. Here's how to get your hands on one before they sell out.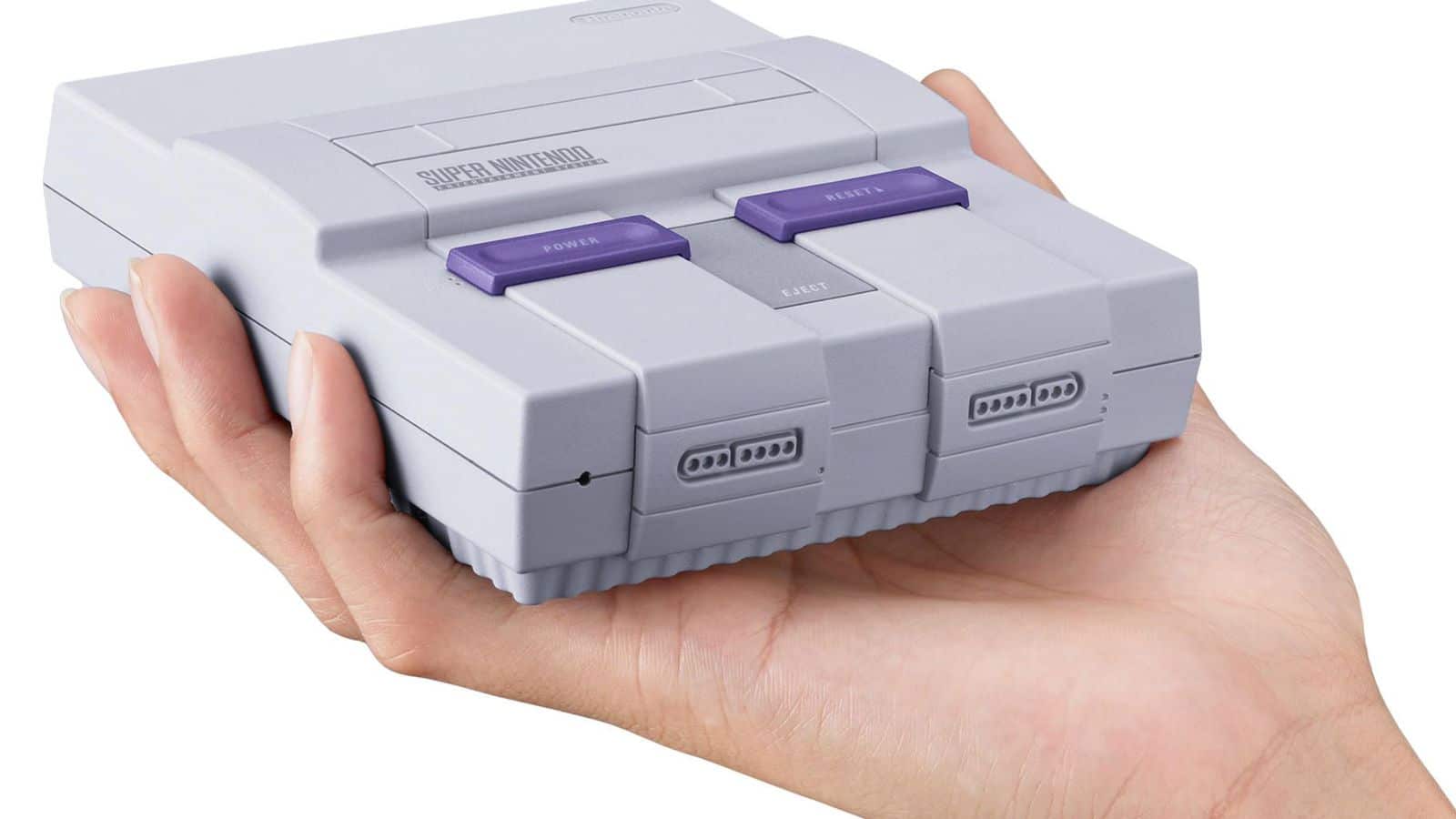 It's official! Nintendo has confirmed that SNES Classic Mini will hit stores of US and UK on Sept. 29, 2017, with retail price $79.99.
The SNES Classic is Nintendo's miniature version of the 16-bit Super Nintendo Entertainment System. According to the company, this console has the original look and feel of the 90's console but smaller. It even comes with two wired retro controllers for multiplayer gaming.
Nintendo has also confirmed that there will be at least 21 games available for the launch. Some of these games are: Contra III: The Alien Wars, Donkey Kong Country, Final Fantasy III, The Legend of Zelda: A Link to the Past, Star Fox 1 and 2, Street Fighter II Turbo: Hyper Fighting, and various Super Mario versions (Kart, RPG: Legend of the Seven Stars, World, and Yoshi's Island).
With the Super Nintendo Entertainment System Classic Edition, not only avid fans but also new ones will get to enjoy some of the retro classics of Nintendo. They will also get to experience the never before released Star Fox 2 and some of Nintendo's best games of all time. There is no doubt why thousands of gamers are lining up for its release. If you want one, perhaps the easiest and the most hassle-free option to avoid the crowd is to pre-order.
Read More: SNES Classic Edition: Where and how to find it in 2018
Some retailers are currently accepting pre-orders, although the first batch of stock sold-out almost immediately. New stock, however, is expected to be put up for pre-order before the console's launch, so be sure to keep an open eye for that. To give you a tip, you should really know where the pre-order pages are before they go live. Knowing someone who can give you a "heads up" about the pre-orders is also an advantage to get ahead of the competition.
Unfortunately, in the US, pre-orders are yet to be offered. But you can sign up in any of the following pages to get alerts and notifications via email when the pre-orders may be available.
GameStop, Target and Toys 'R Us may also offer pre-orders, but no published page has been put up yet.
Although some other retailers may offer pre-orders for SNES Classic, it is recommended that you keep looking for trusted ones like those listed above to avoid any unwanted circumstances. Just keep an eye on any of these pages and be alert for any notifications for pre-orders. And always remember to act fast because the number of stocks may change in just a matter of minutes since there are thousands of people in cue for this game.