How to unlock an iPhone 11 
It's actually very easy, so why not give your phone some well-deserved freedom?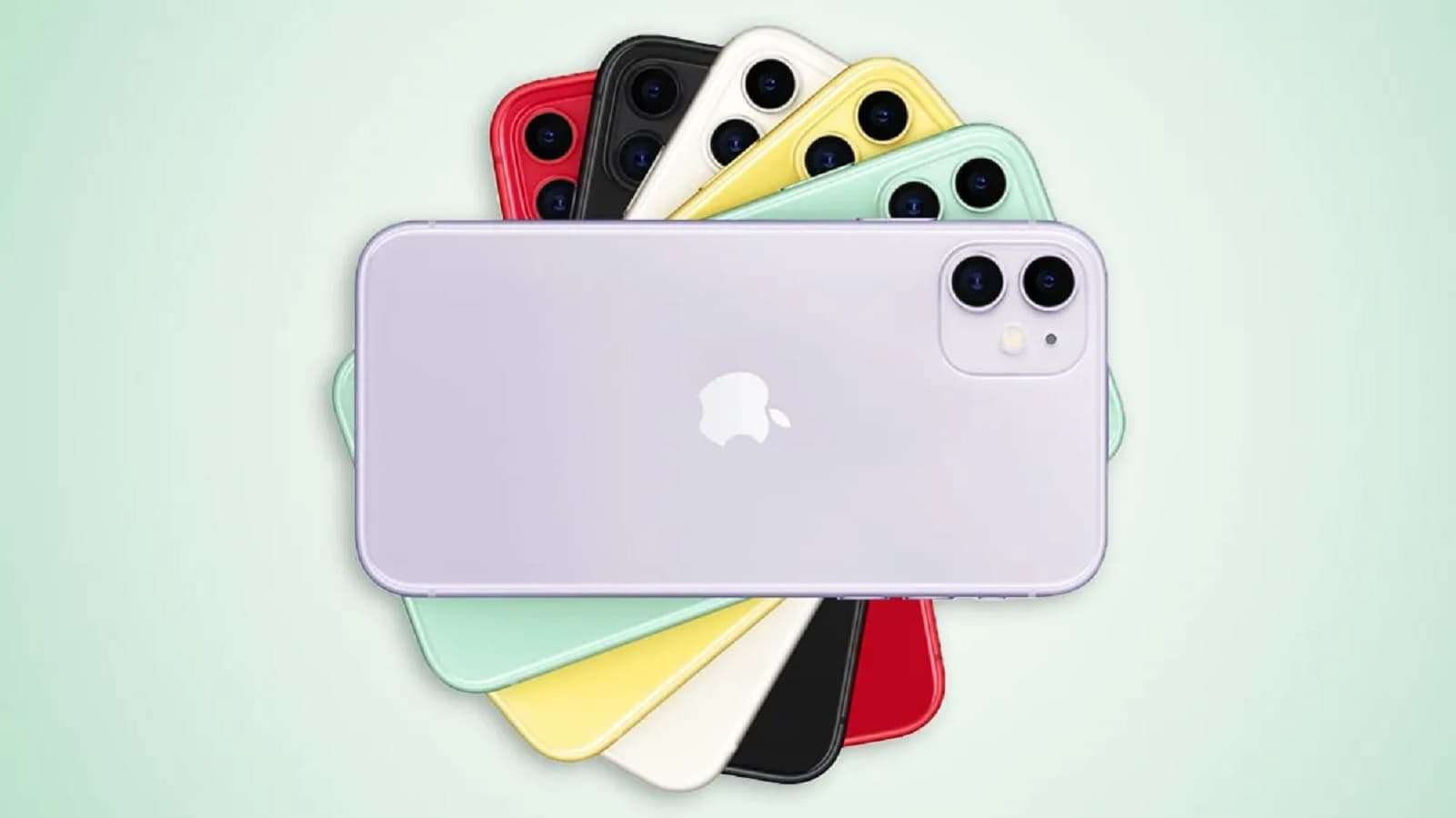 When it comes to some of the most expected and desired smartphones of the moment, there's no doubt that the new iPhone 11 is among them. 
After all, we're talking about a premium smartphone, with a completely new chip under the hood, therefore packing an impressive amount of power, as well as a high-end triple-lens camera on the back, with a few aces in its sleeve. This new camera comes with a new Night Mode to enhance low-light photography.
Oh, and it also looks very good! Because hey, one of the first things we look at when buying a new phone is the design, right? We can certainly say that iPhone users got their dreams to come true with these upgrades. 
But there's also a pretty big downside of this new smartphone: its price It's no secret that most Apple products are far from being affordable and the iPhone 11 is no exception. Considering this, a lot of people who want to get their hands on one will end up getting it with a two-year contract – which implies a lower price tag – even though this means being stuck with the same carrier for two years. Because, obviously, the phone is locked in its network. 
Don't worry, this is far from being a big issue!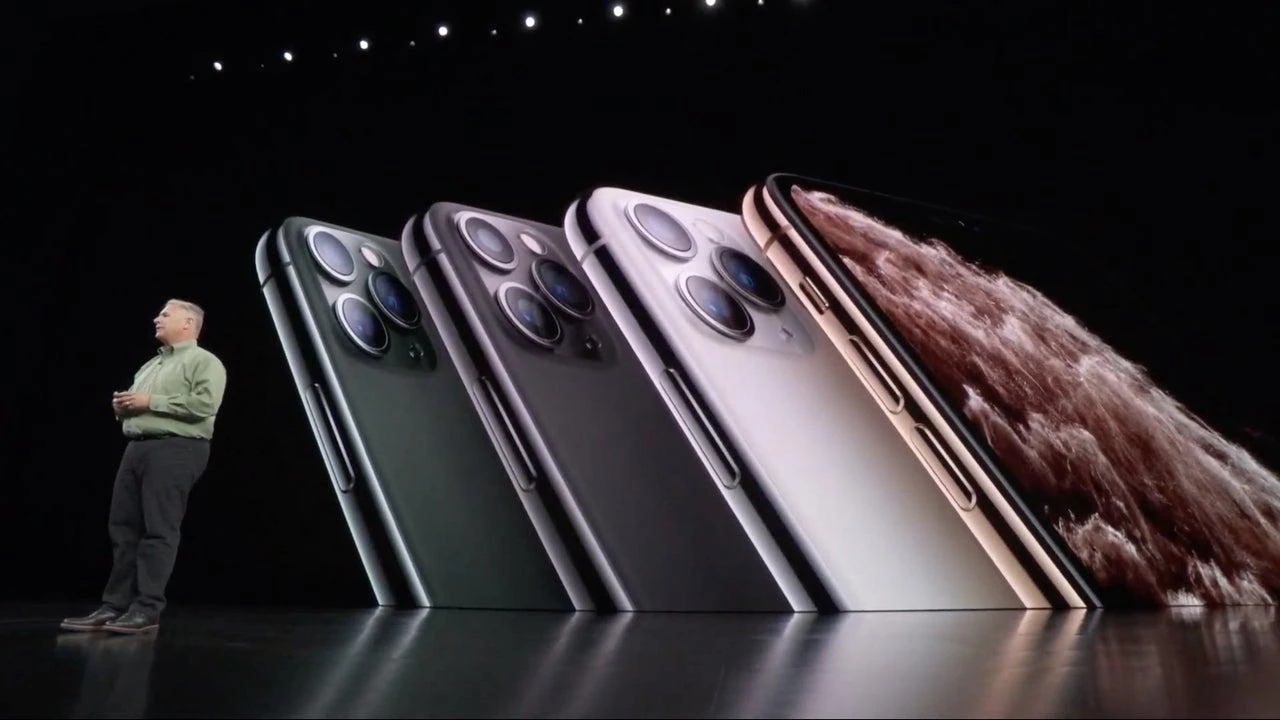 But what if we told you that there's a very easy way to unlock your iPhone 11 and get rid of this carrier lock, in order to use the phone in any network you want? And this isn't the only advantage… 
An unlocked iPhone will help you avoid expensive roaming fees when traveling since you can use a local SIM for making calls back home, at way better rates. Also, it will be easier to sell (not now, but when you'll want a newer phone), not to mention faster. People usually avoid iPhones locked to a specific network, so yours will be way more attractive! 
Ok, now let's get to the point!
Unlike an Android phone, which can be unlocked using a code, this procedure is slightly different. The unlock iPhone 11 procedure consists in changing the phone's status from 'locked to a specific carrier' to 'neverlocked', in Apple's database. But how it can be done? Using various third-party services! 
Where can I unlock my iPhone 11?
After doing a bit of research, we've come across a few, one of them being UnlockUnit.com, an unlocking platform with great reviews from its clients. With a 4.6 / 5 rating on Trustpilot, they pretty much convinced us to try their services. 
Of course, this is just a recommendation, since there are other services you can also try, but make sure you check the reviews at first! 
Back to UnlockUnit.com, we should mention that if you want to unlock your iPhone 11 using their service, you don't need any technical knowledge at all, since the procedure is very simple. Also, everything can be done from the comfort of your home, without the need of taking the phone to a local service. 
How can I place an order?
Step 1: Go to UnlockUnit.com, where you will see an order form, which needs to be completed with the following details: 
The current country and network the phone is locked to.

Make sure to select your current carrier, NOT the one you're planning to use the phone with after unlocking it. 
Step 2: Read the Terms and Conditions, in order to avoid an unpleasant situation in case something goes wrong, then click on Unlock Now. 
Step 3: Choose your preferred payment method, PayPal or credit card, as well as the pricing option, then place your order.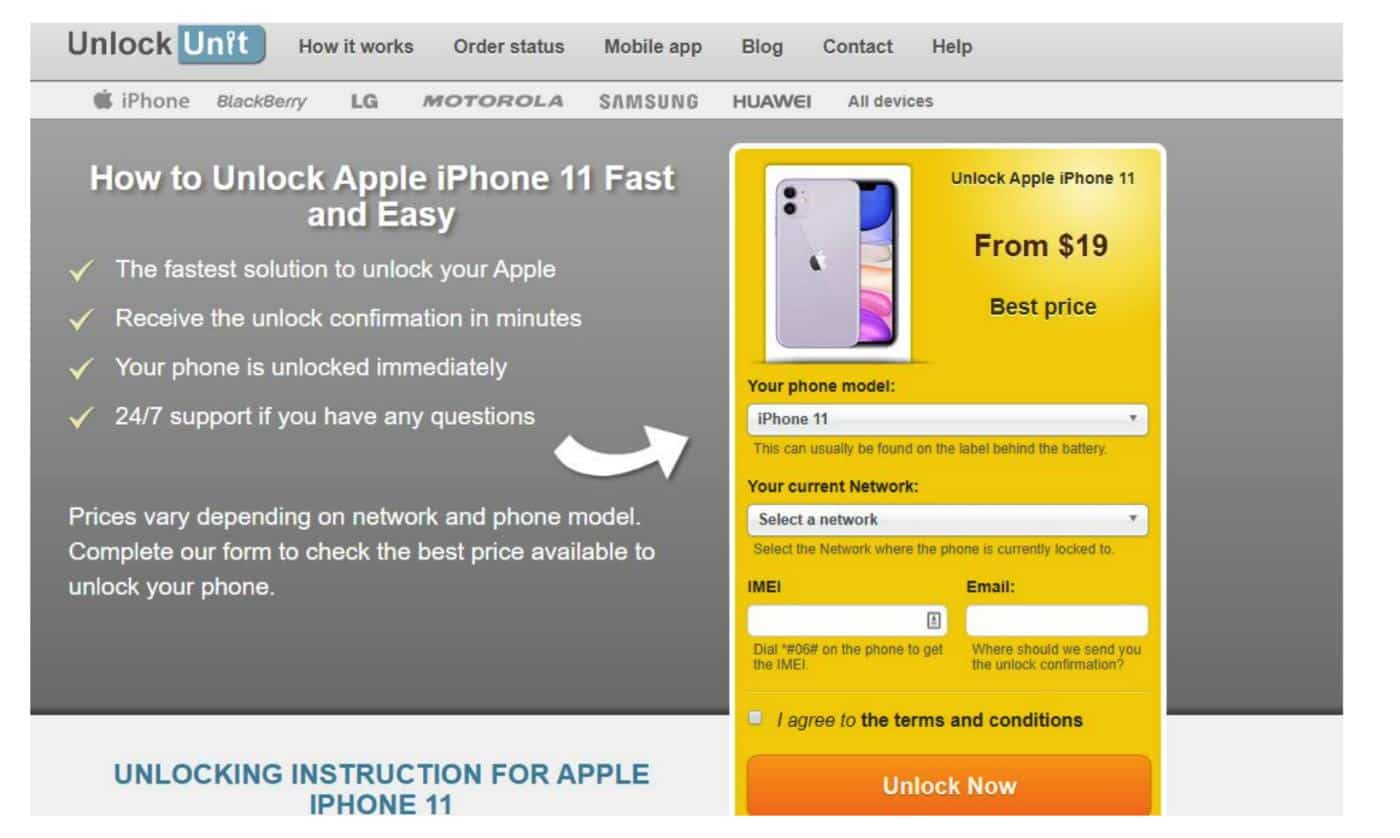 Once you've done this, you will receive an email, confirming that your order was placed, followed by a second email, depending on the selected delivery time, with the subject "Unlock Complete", containing the instructions you need to follow next, in order to unlock your iPhone 11. 
As always, T-Mobile USA and AT&T services are ready to welcome the new iPhone 11 owners. Should you be the owner of the device, locked to T-Mobile USA or AT&T, don't hesitate to place the order. 
The phone's IMEI.

It can be found by dialing *#06#. Check it carefully, since if you provide a wrong one, the service won't work properly. 

A valid email address email.

This is where you will receive additional instructions, as well as updates on your order. 
How to use the unlocking instructions?
To be more specific, you need to follow these steps, in order to be able to use your iPhone 11 in any network you want. 
Install the latest version of iTunes on your PC. 

Update to the latest version of iOS available on iTunes. However, since we're talking about the iPhone 11, it should already have it, but, just in case, take one moment to check it. 

Insert a non-accepted SIM card, from other carrier, any of them, but NOT the one you're currently using. 

Connect the phone to iTunes and wait for a few moments until the iPhone is detected. 

Disconnect the phone, then reconnect it after 10 seconds. 
And this is it! You have successfully managed to unlock your iPhone 11 and it's now ready to be used in any network around the world. Also, it will remain unlocked even after new software updates. See, it's actually very easy, so why not give your phone some well-deserved freedom? 
Have any thoughts on this? Let us know down below in the comments or carry the discussion over to our Twitter or Facebook.
Editors' Recommendations: