Is Skinwallet legit and safe?
Skinwallet is a legit and safe platform, so there is no reason to have second thoughts. Let go of your doubts and give it a shot today.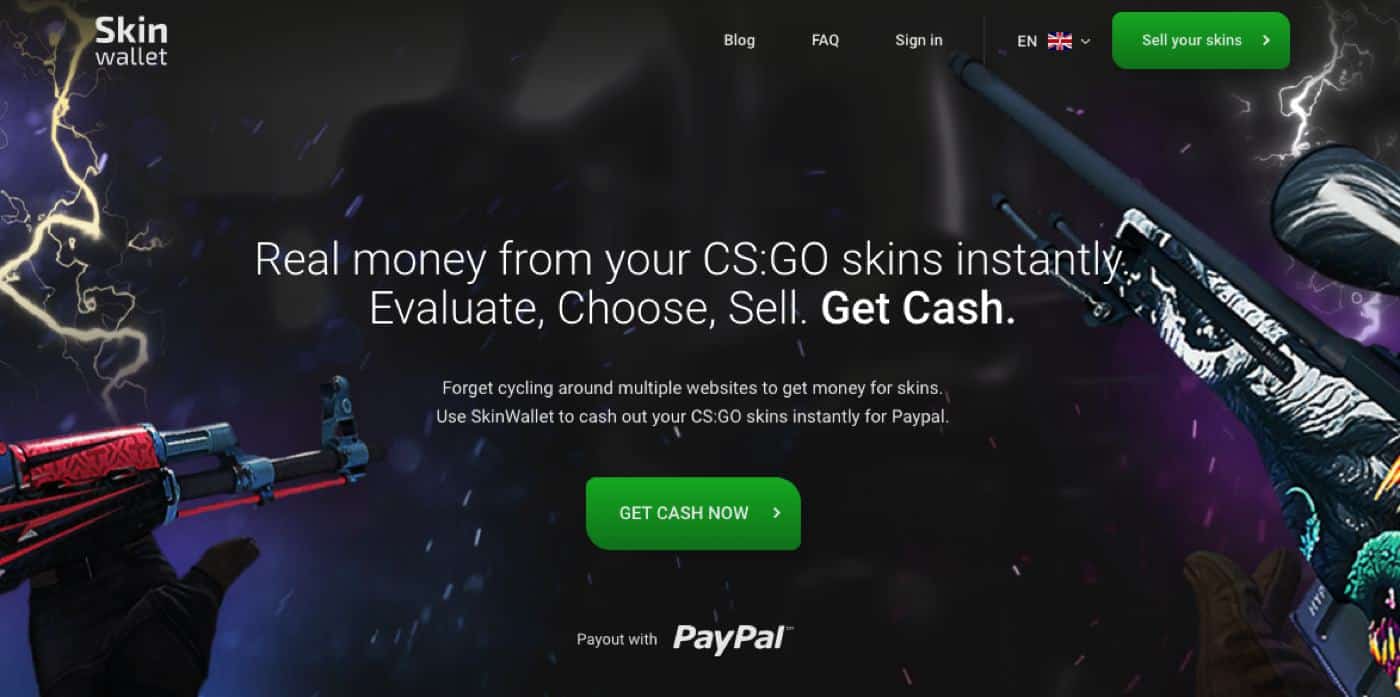 If you play Counter Strike: Global Offensive, or what is more popularly known as CS:GO, you have been surely left wondering on what to do with your skins. These are weapons with no in-game functions. Despite this, many gamers aspire to collect as many skins as possible, not solely for bragging rights, but also because they have a cash value. Yes, you can exchange your skins for cash. All that you have to do is to choose the right platform. This is where skinwallet.com enters the picture.
In Steam markets, your skins will have no monetary value, rendering them useless. This is frustrating for most gamers. Fortunately, with Skinwallet, you can make the most out of your skins by instantly cashing them out.
Is it your first time hearing about Skinwallet? Are you worried about its safety and legitimacy? For your peace of mind, read the rest of this article and learn the important things you need to know about Skinwallet.
What is Skinwallet?
To start, let us first have a quick look at what exactly Skinwallet is. Basically, it is a new and innovative payment method for gamers. This allows you to use your Steam game skins for paying for software, game keys, and in-game products.
What makes Skinwallet more attractive is not only its in-game uses but also the fact that it functions as an instant cash-out service. This allows gamers to cash out their skins through PayPal.
Is It Legit?
If you have hesitations in trying Skin wallet, it is perfectly understandable. After all, a lot of gamers are not aware of how they can exchange their skins for cash. Many may think that they serve nothing beyond aesthetic purposes.
As shown in the reviews from the users of Skinwallet, it is 100% legitimate, so there is no need to worry that the service will end up being frustrating.
Judging from the reviews of other people, it is indeed a legitimate platform, with most users sharing that it allows them to get $.5 to $1 for their cases. Graffiti and souvenirs, on the other hand, can be cashed out for $1.
As proof of legitimacy, many people also expressed their happiness with the service of Skinwallet, noting how fast it is. This is especially the case when you are cashing out a small amount. The transactions are instant, which means that the amount will automatically reflect in your PayPal account. However, as you will learn, later on, we cannot say the same thing when you are processing a large amount.
Is It Safe?
Now that we have established the fact regarding the legitimacy of Skinwallet, let us talk about its safety. In the same way that this is legit, the service is also safe. While that is generally the case, as the user, you need to proceed with caution to prevent compromising your safety.
Skinwallet cares about your safety and privacy, which is why they have state-of-the-art features. They have two-factor authentication, which shows how your safety is their priority. Aside from asking for your password, you also need to input a security code that is sent through your registered phone number. This two-step verification minimizes the chances that someone will have unauthorized access to your skins.
Their mobile application comes with Steam Guard Mobile Authenticator. This feature provides a layer of protection to secure your account. To add, they also use an SSL Certificate, which is important for protecting sensitive information. It protects not only passwords, but even usernames, email, and other personal details. They provide encryption for the privacy of these details.
It is important to note that Skinwallet works with third-party companies. This means that the latter can also have access to your personal information, including your IP address. For instance, there are ads placed on the website. When you click on these ads, IP address and cookies can be used. Nonetheless, this should not be a reason to be alarmed as they are generally not used for individual identification.  
Curious about how they protect your data? Check out Skinwallet's Privacy Policy for a detailed discussion of how they use your personal information and the steps they undertake to make sure that it is free of unauthorized use and access.  
A Few Problems But Not Deal-Breakers
Admittedly, Skinwallet is far from being perfect. It has its flaws, but not to the point that you will have valid reasons to ditch the idea of using this platform for cashing out your skins. The pros outweigh the cons.
One of the problems that you can encounter with Skinwallet is how larger amounts tend to be slower to process. If you have been waiting for quite some time, do not assume that the website is not legit. It may take a few hours or up to one day.
To add, there are some people who are unable to sell their skins at a good value, which is why they instantly assume that the platform is illegitimate. However, it should be noted that it is a high-value platform, which means that it will accept only valuable skins. It should have a stable market price. Otherwise, you won't be able to exchange it for cash. Also, check the skins if they are transferrable to your account in Skinwallet.
There are also limitations in terms of the number of skins you can trade. As of the time of writing this review, every user can trade only 100 items in a single transaction. For most gamers, this is more than enough. You can always trade more items, but you have to do it in a separate transaction, which should not be a problem because it is easy.  
Wrap Up
As noted in this Skinwallet review, this is a legit and safe platform, so there is no reason to have second thoughts. Let go of your doubts and give it a shot today! The mere fact that many gamers trust the platform can make you confident that it is a great way to exchange your skins for real cash.
Have any thoughts on this? Let us know down below in the comments or carry the discussion over to our Twitter or Facebook.
Editors' Recommendations: