The rise of weather station technology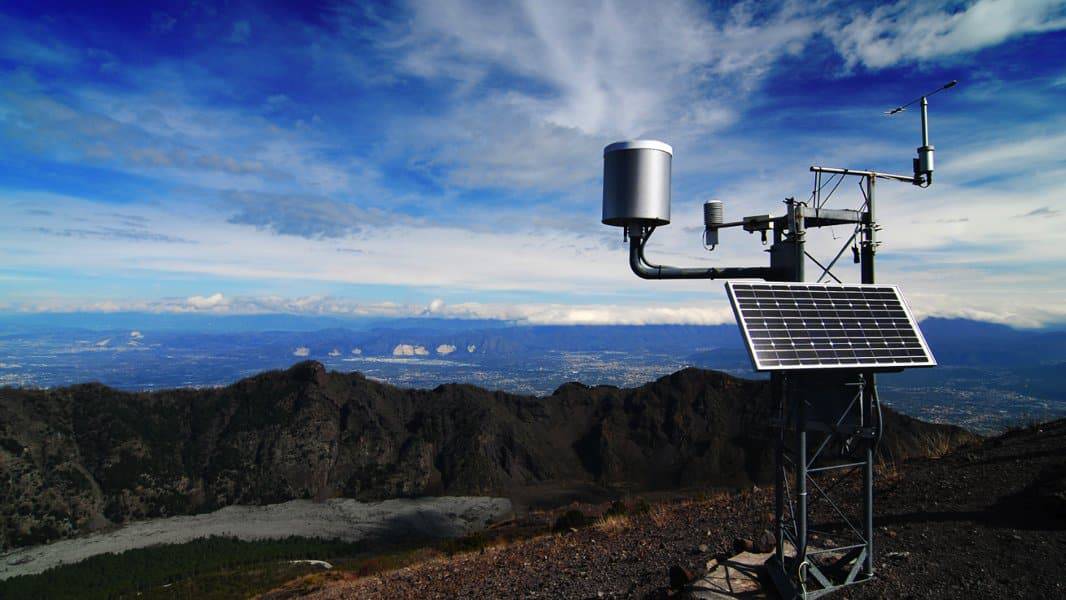 Weather reports are not always reliable. In fact, they can be awfully wrong and completely opposite of what the weather is really like in your area. That is where a weather station comes into the picture. Being able to forecast the weather is useful and sometimes even necessary for your future plans and this device serves that purpose well.
What Is A Weather Station?
A weather station, or a home weather station, is a device designed to collect data on the weather using sensors. These devices can be simple (analog technology) or digital. Certain weather stations also allow you to connect them to your computer and use a weather stations software to analyze the data collected by the weather station.  
The Common Sensors
Weather stations include different sensors to measure the pressure, rain, humidity, and temperature. These are the common sensors of a weather station:
Barometer – measures atmospheric pressure and helps forecast future weather
Thermometer – measures the inside and outside temperature, and predicts future temperature ranges;
Hygrometer – measures humidity (the percentage of water vapor in the air);
Anemometer – measures the wind speed;
Rain Gauge – measures rainfall (alerts you of rain events and potential flood);
Wind Vane – determines which direction the wind is blowing
Why Buy One?
There are many benefits to having a weather station, and therefore many reasons to buy one. If you can predict exactly what the weather will be like so you are able to organize your time more efficiently. Here are some of the most important benefits of having a weather station.
Weather stations can protect you from dangerous weather. Purchasing a weather station means that you will be aware whenever dangerous weather or a storm is approaching. Your weather station will alert you of an upcoming storm, wind chill or a flood.
One of the major benefits of having a weather station is being able to plan events ahead of time and taking advantage of the beautiful sunny days. With a weather station, you will have up to the minute weather information, so you can plan a barbecue or a day at the beach. You will also know when to postpone your planned events based on the information from your weather station.
Weather station technology is of utmost importance to those who grow their own food as they can use the information gathered by the weather station to know exactly when should they plant, how much to water their plants, and how to avoid frost and wind damage. Your weather station tracks air temperatures and alerts you when the temperature is low. Thus, you can protect your plants and avoid frost damage. Thanks to wind speed monitoring, you can take action quickly and protect your plants.
Using a weather software, you can track, analyze, store, and share data gathered by your weather station.
Factors To Consider
If you are thinking of buying a weather station, you should consider several factors before you make the purchase. Here are some of the relevant factors you should consider.
Type of Sensors
Prior to making a decision on which model to buy, you should consider the kind of information you wish your weather station to collect. Depending on your needs and desires, you can get a basic or a professional weather station. The first one collects basic data including air pressure, temperature, and humidity. Professional weather station collect data on wind speed and rain gauge as well.
Accuracy
The accuracy of weather stations depends on the quality of the device. More expensive or high-quality weather stations have instruments with greater resolution and range. Therefore, they have greater accuracy than low-quality devices.
Update Interval
Depending on the device, the update interval for some devices may be every second, while others may update data every five minutes or so. If you wish to have relevant data collected frequently, you should consider this factor before you buy a weather station.
If you are still uncertain of which model to buy, you should consult a weather station advisor as they provide expert reviews of all devices. For more help, check out Kestrel. 
Conclusion
A weather station can make your life so much easier. With this device, you will always have reliable weather information wherever you are instead of relying on unpredictable weather reports to plan your activities.