The adventures of Mario and the Rabbids in space
Mario and Rabbids: Sparks of Hope is scheduled to be released for the Nintendo Switch in late 2022.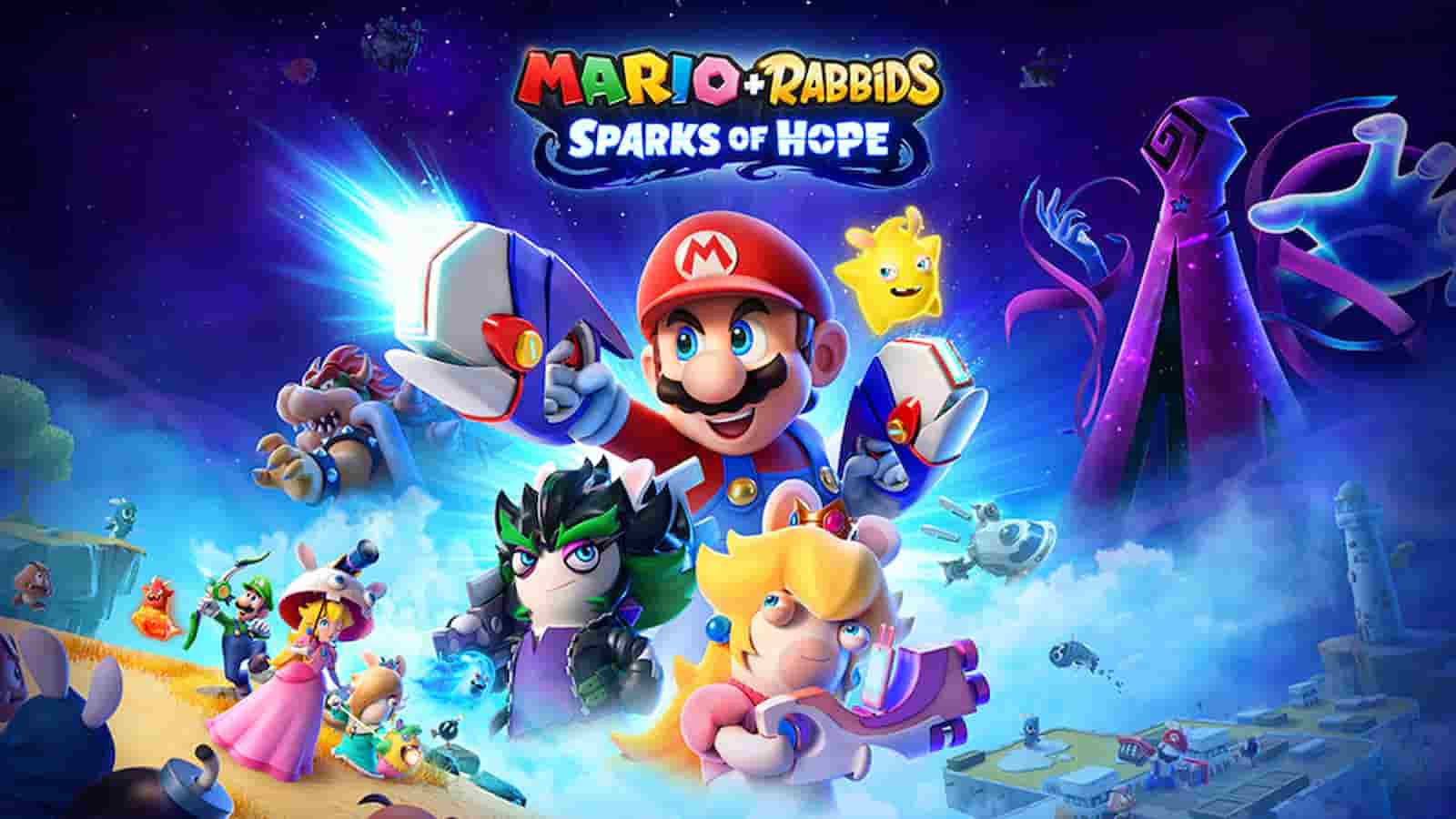 In 2022, a new Mario game series is scheduled to be released for the Nintendo Switch. The latest installment of the hit Mario + Rabbids Kingdom Battle, a collaboration between the Mario series and the popular Rabbids characters, will take place in space.
This time, the stage is in space.
In order to save the planet from a giant enemy with the power of darkness, you'll have to travel through space, visiting various stars! Mario and the Rabbids are joined by new friends for a fierce battle. In the previous game, weapons were firearms, but this time, archery-type weapons and other weapons appear. The game also features Super Mario's signature sliding and body-slamming attacks, as well as the Mario series' signature team-based attacks and movement methods.
History of Mario 
Thirty-six years ago, Nintendo released "Super Mario Bros.", which sold an astounding 6.81 million copies. While there are many million-selling titles such as "Dragon Quest" and "FF", Super Mario's figure is unparalleled.
It can be said that the history of video games in Japan began here. Starting with home video game consoles, a variety of game markets have emerged in Japan, including game centers and online games. Click here to read about the latest developments in gaming.
As is well known, Super Mario is also a huge hit overseas, having sold over 40 million copies worldwide to date, and has been certified by Guinness World Records.
The world's best-selling game will have a new title in 2022, to be released on the Nintendo Switch!
Characters with rich personalities
Mario + Rabbids Sparks of Hope (tentative name), a strategic adobe venture, is a battle adventure that allows you to create and produce a bizarre "strategy simulation adventure" at your own pace.
Mario+ The game will continue the shift-based battles of the previous title, and "Mario+Rabbids: Sparks of Hope" is expected to bring new action and dynamic developments.
Aim for victory with nine weapons in hand!
In this adventure game, you and your friends try to win the game by using the different weapons that each character has. There are also new characters that you don't even know if they are friends or foes. There are also new characters who may or may not be your friend or foe, and one character in particular, Rabbids Rosetta, is a bit of a slacker and will be of particular interest to you. It seems that the Rabbids, known as Chico, has a mysterious power that is being targeted…
What is the fate of Mario, the Rabbids, and the universe? Mario and Rabbids: Sparks of Hope is scheduled to be released for the Nintendo Switch in late 2022.
Have any thoughts on this? Let us know down below in the comments or carry the discussion over to our Twitter or Facebook.
Editors' Recommendations: