How to improve Sharepoint security and mitigate risks?
SharePoint's purpose is not only to share information but also to promote collaboration between the staff of a company.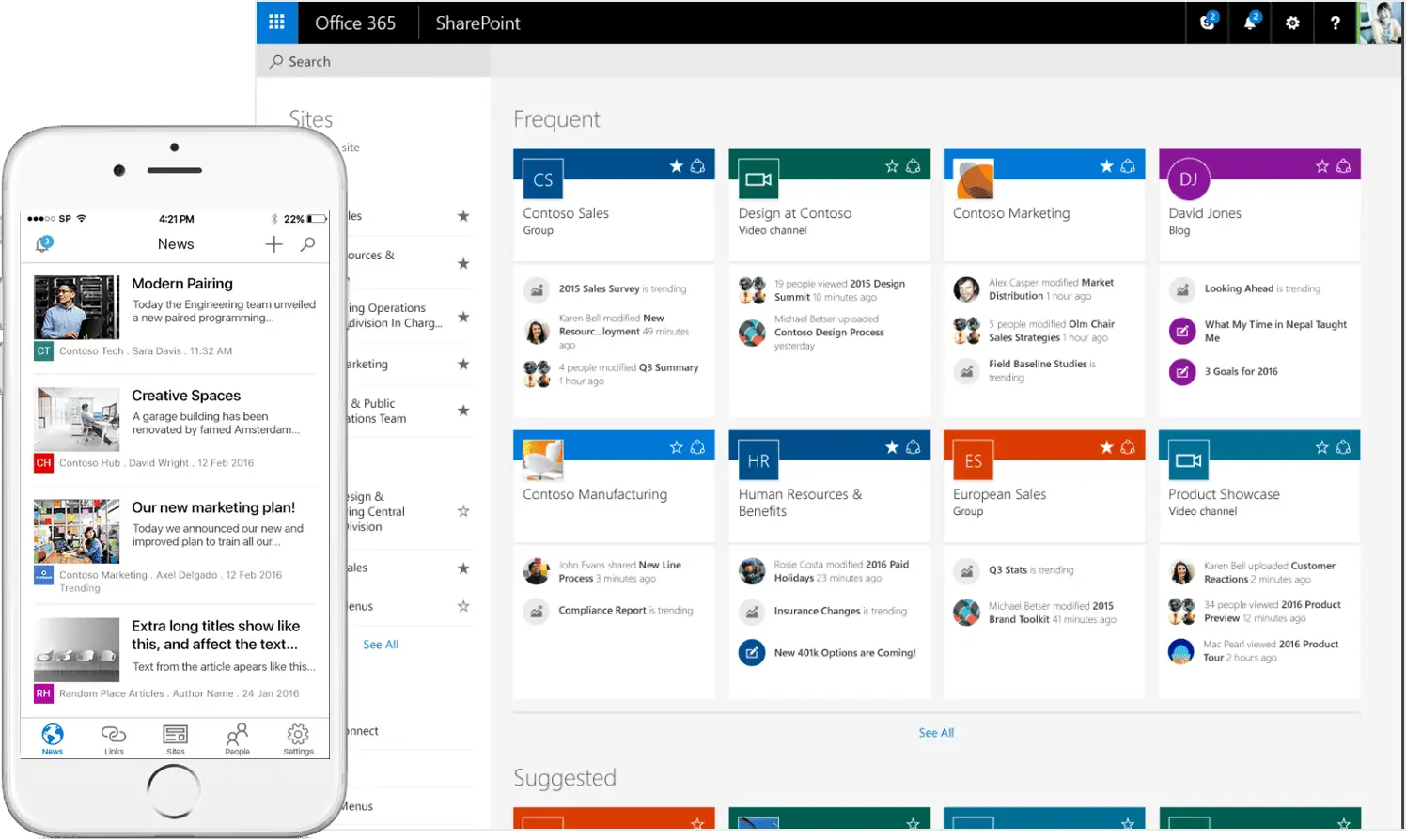 An application such as SharePoint can be beneficial for each company where information and accessibility play a key role. Messages and thousands of mails could be sent through an organization, and missing just one of them could end up in a misunderstanding or misleading situation.
SharePoint can avoid this kind of problem as all the important updates and information can be stored in a central location so that anyone can collaborate on a particular topic.
What data breaches does SharePoint have?
SharePoint's purpose is not only to share information but also to promote collaboration between the staff of a company. You can easily create a digital commonplace for people to work together, create workflows and automate tasks to stay organized and, most importantly save time. SharePoint is an application that can solve many company problems, however, there are security threats that an organization may face during the use of the platform.
What are the typical SharePoint data protection problems?
Many companies are not aware of the content being stored on their servers from their employees. Even though SharePoint is secured and equipped with third party security solutions to protect sensitive data, odds are the company has a high risk of a data breach, if users are sharing or storing data that are not approved or is not appropriate. To deal with this threat, the company has to train its staff about which data is acceptable to share and store in the platform and which is not. Furthermore, regular scans for suspicious content would be away for a better defense.
What are the risks?
SharePoint has its flaws when it comes to securing Administrative accounts. Many companies tend to use only "basic" security controls to deny access to a non-authorize user. However, these security measures are not enough. Advanced IT employees or hackers can easily gain access to any account with low-security measures and steal sensitive and important data. Implementing third-party security products that control insider access through encryption and access control along with limiting privilege levels for administrator accounts, could fortify the platform against security flaws from the users.
For sensitive or regulated data, securing the content means more than just applying permissions and access controls. Encrypting information before storing it in SharePoint provides the only effective defense against malicious insiders. Content that is stored in SharePoint servers is generally created on PCs and may be shared with other users (and their PCs). In order to prevent a failure, the company could implement security technologies that secure content (through access control and encryption) on SharePoint servers and on backups. Consider whole disk encryption for endpoints, and especially for laptops. Enable SSL encryption for data in transit.
Access to SharePoint has to be tracked from a security system that is capable of analyzing and scanning for security threats. Too often, especially in early SharePoint implementations, companies very often have this security measures disable audit disabled or not enabled at a level of detail to be useful in analyzing security incidents.
Access and permissions can be very problematic and sometimes very complex to monitor through SharePoint's platform. This can lead to security flaws and possible data leaks from employees that may have gain access with permissions that are far too broad. To limit misconfiguring access and permissions, the audit permissions should be enabled in the platform of SharePoint, to review or create corporate access control policies and align SharePoint permissions with corporate directory services.
How to overcome them?
cp.Protect includes a centralized security server for policy administration & automated encryption key management and an agent that enforces these security policies for documents sitting on file servers, SharePoint on-premise. Our SharePoint security tool is completely transparent to our users, and there is no need for deployment of the software.
Uploading any kind of documents to a SharePoint server that is secured by cp.Protect, makes them immediately and transparently encrypted. Moreover, they will stay encrypted. Because the SharePoint data is encrypted even before it is stored, all of the information that is stored in backups is encrypted as well. This prevents even the administrators from accessing information that is secured – the users who are authorized by cp.Protect security policies that are centrally managed, have access to unencrypted documents.
Cipherpoint solutions
All the above risks that have been mentioned can be controlled and secured with cp.Protect created by Cipherpoint and its integrated solutions for SharePoint security management.
Have any thoughts on this? Let us know down below in the comments or carry the discussion over to our Twitter or Facebook.
Editors' Recommendations: