Review: ION Max LP Turntable
If you're looking for a modern day turntable, I got to review ION's Max LP turntable and found it to be fairly versatile.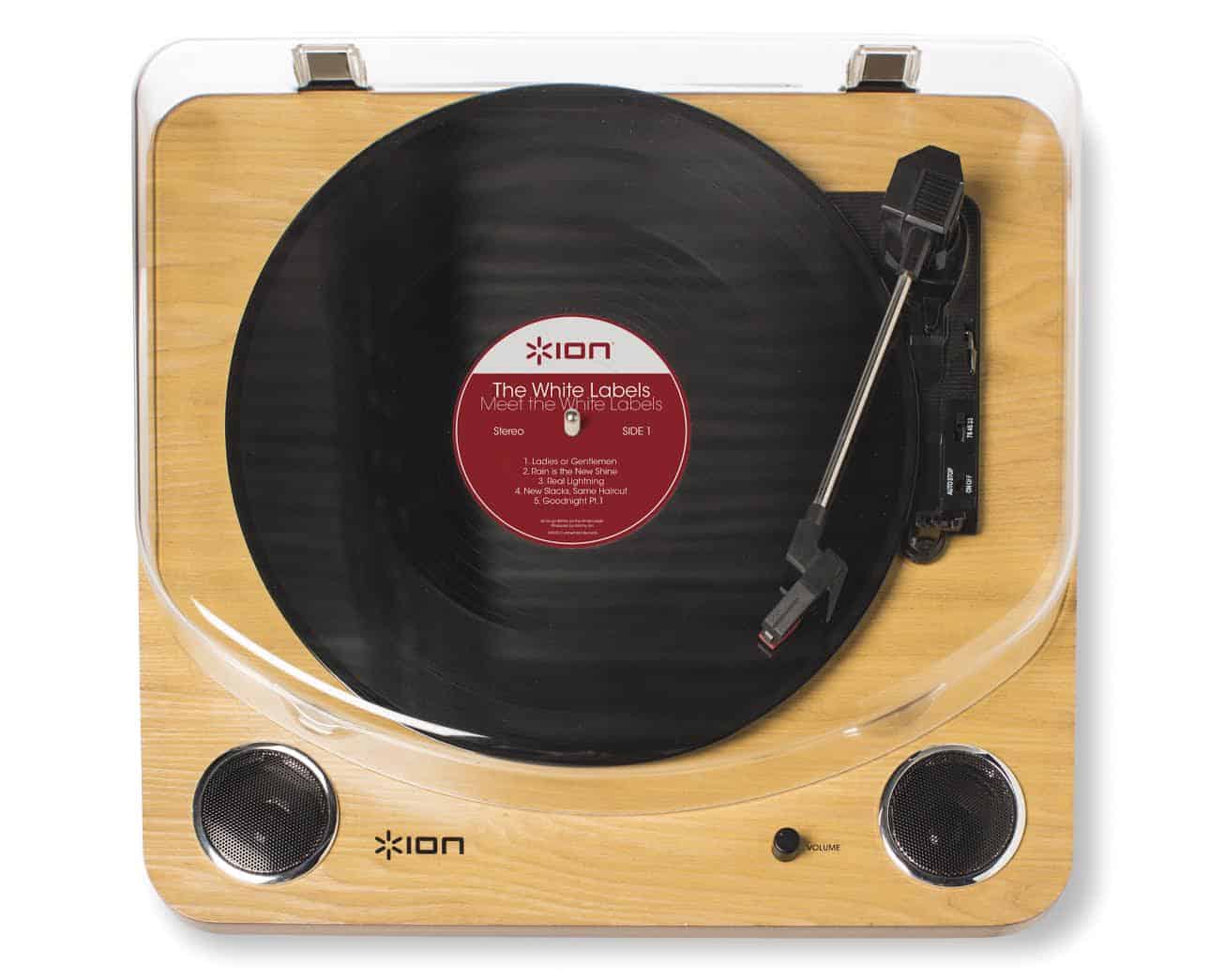 In the last 100 years, there's been so much recorded music released into the world that it's hard to comprehend. Most of it hasn't even made it to CD, let alone iTunes or Spotify. Sure, most modern and classic popular music has made it to these formats, but what about all the great music out there from long ago that has yet to make it to the digital realm?
Even with all of the CDs and streaming digital services available, sometimes the only way to find what you're looking for is to find it on a vinyl record. Maybe it's an old blues 78 or some Turkish psych 45 that you love, or perhaps you're like me, and find it necessary to rip every Ventures LP in mono so you can listen to them on the way to work. Whatever you dig, ION Audio is here to help.
I've spent the last few days messing with their Max LP turntable, which allows you to convert vinyl records to digital files via your computer's USB port. Apart from that, it can be used as a good old turntable and hook right into your home stereo. If you don't have a stereo, the Max LP stands on its own with a small set of speakers built right into the body, and a headphone jack for private listening. 33 1/3, 45, and 78 RPM options allow you to play almost anything.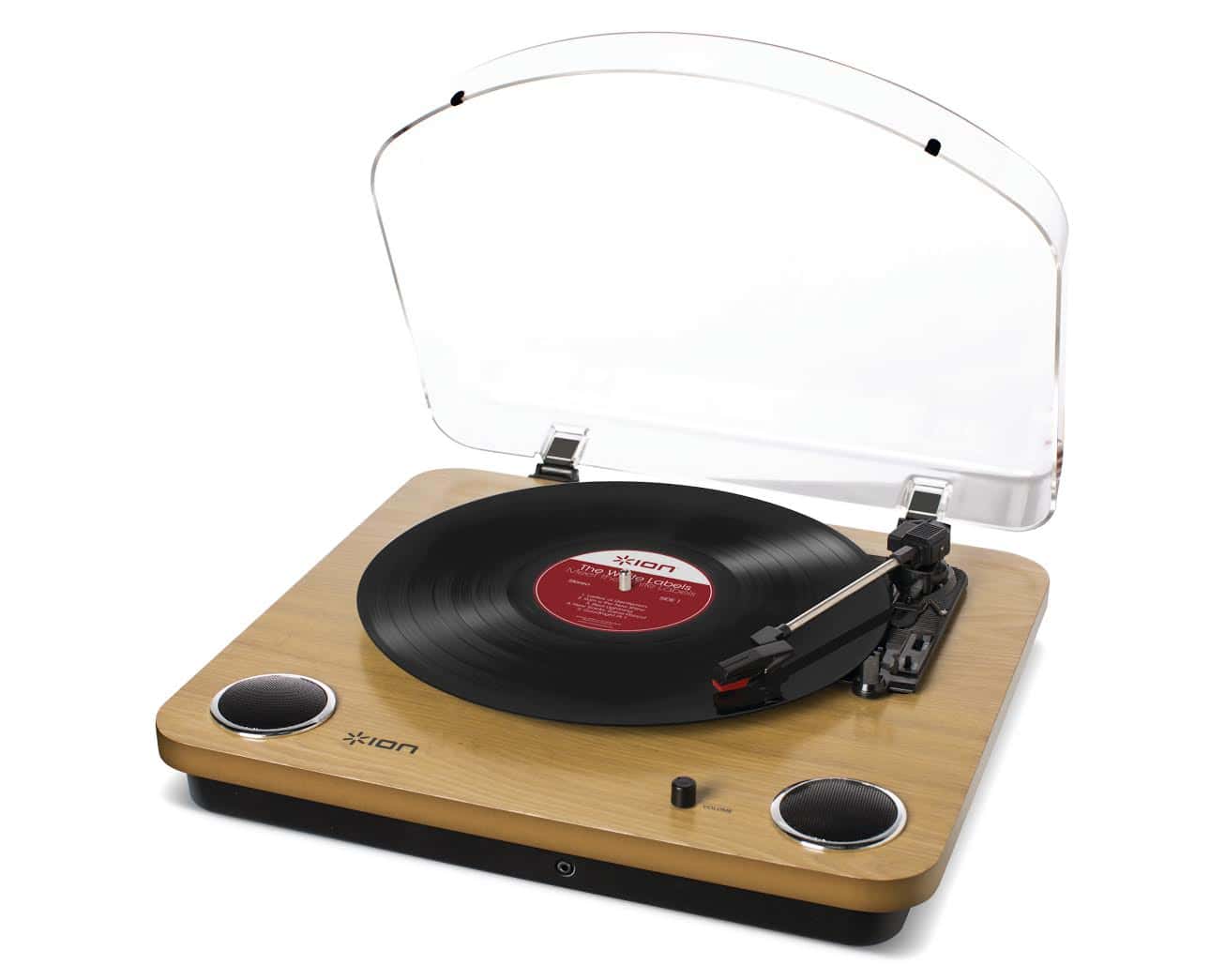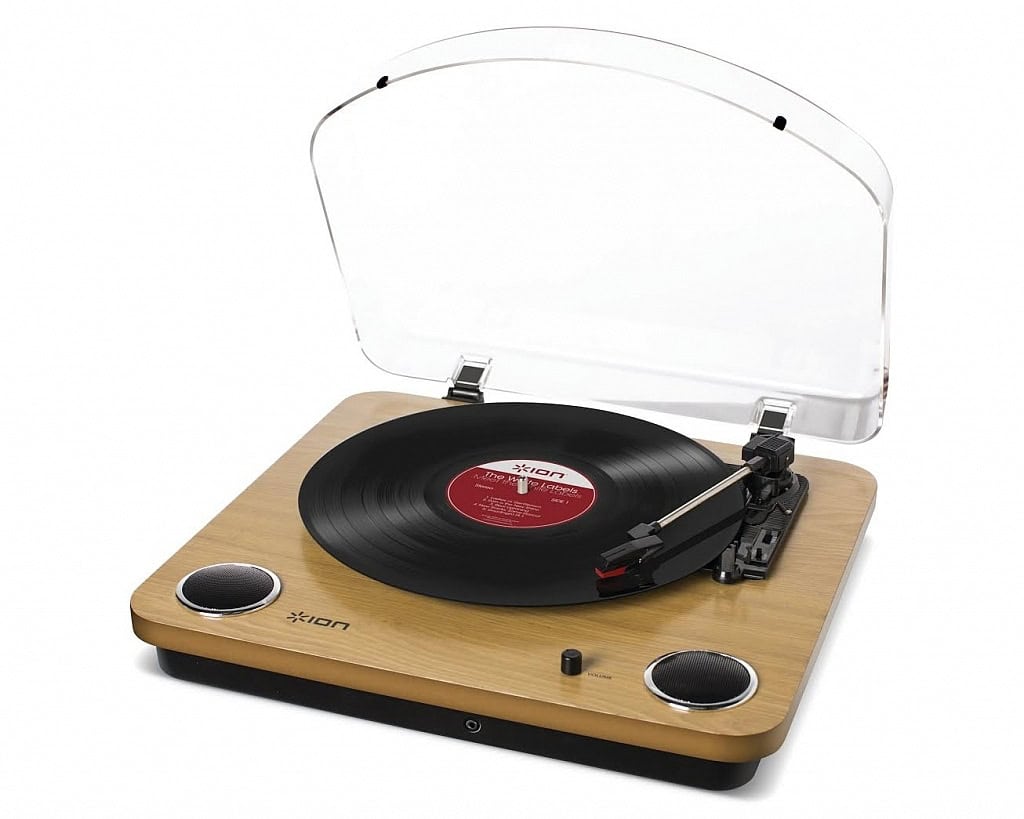 So how does it sound? Pretty decent – not bad, but not great, either. The built-in speakers can get reasonably loud, but the volume from the headphone jack could be a bit louder at the maximum level. When listening with headphones or going direct through my stereo, you can hear a bit of a low hum from the turntable motor itself. This probably isn't too big of a deal if you are listening to an already noisy record, but for clean records with little surface noise, it's a bit more noticeable. As expected, the best sound you'll get is through a home stereo. One thing that I really wish was included is a built-in EQ. It doesn't need to be crazy, but having bass and treble knobs would be a nice feature, especially when listening through the built-in speakers or headphone jack.

The conversion software is pretty easy to use – just attach the USB cord from the back of the turntable into your computer. The music will play through as you record it, with a meter to show if it's clipping, and the gain slider allows you to adjust the volume if it is. There's also an option to have the software automatically stop recording and start a new recording during moments of silence, if you wish to just let the record play through and let the software do the editing between songs. However, with really dynamic recordings, the software could mistake a dip in volume as the end of a song. Luckily, you can disable this option if you prefer to do the cutting between tracks. Once you export, it will open in iTunes at the compression rate that iTunes' import preferences are already set to (keep this in mind if you prefer to have a high-quality AIFF or WAV file to work with).
I'd have to say that ION has succeeded in bringing a well-rounded product to a newly-revived market. If you're fairly picky about sound quality, this may not be for you. I use my recording interface to rip vinyl to my computer, but since I don't expect most people to have one of those, this may be a solid alternative for them. At just under $100, the Max LP Turntable is a pretty painless way to play and digitize your records.
Follow us on Flipboard, Google News, or Apple News