7 benefits of managed IT services for your London business 
Amongst a wide array of additional benefits, there is practically no wrong reason for your business to utilize a managed IT help desk.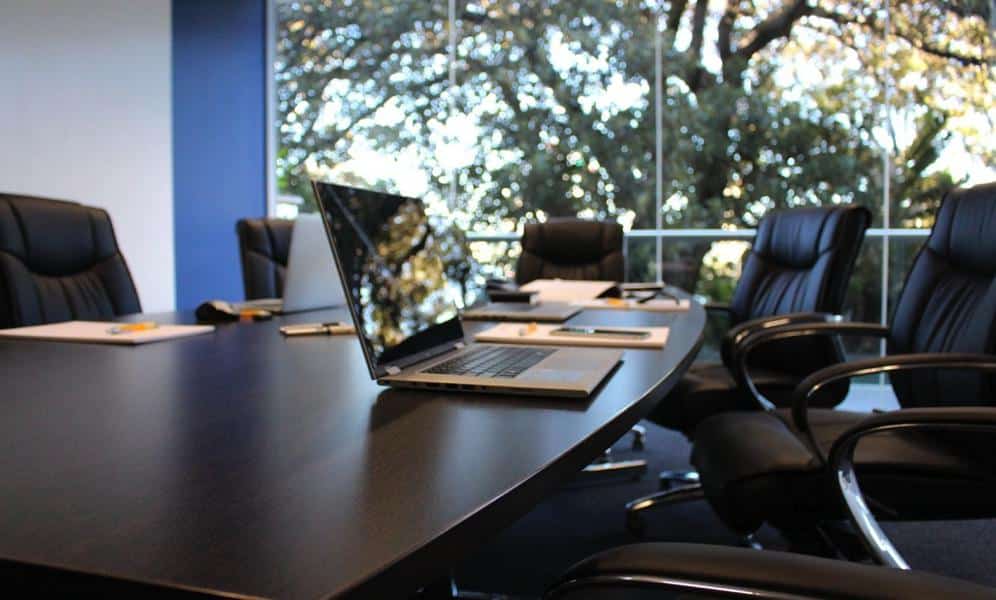 The market only changes more drastically with each passing year, prompting businesses across the country to re-evaluate their current operations in an effort to boost productivity, increase growth, and survive the future. As IT requirements grow in importance, many businesses in London find it worthwhile to partner with a managed services provider to ease the burden, solve issues, and increase their capabilities.
If your business has yet to bring a team of IT experts on board with a managed IT help desk, there hasn't been a better time to do so. To make your choice an easy one, this article will cover some of the main basics and benefits of a managed IT services provider in London.
Reduced Downtime
Competition works fast, and your business needs to work even faster. If you find your company consistently interrupted by IT problems, your ability to stay ahead of the curve can grow far out of reach. A managed help desk is a straightforward solution to keep destructive periods of downtime at bay and make your turnaround times as quick as possible.
Improved Organisational Capabilities
Keeping track of your IT infrastructure isn't a simple job. Fortunately, providers of IT services in London are well-skilled in the art of all things IT and can make the process of operating business technology hassle-free for your staff.
By using modern organizational systems, everything from software updates to customer information can be tracked, stored, and accessible at the touch of a button. No more messy file drawers or lost data!
Essential Analytics and Data
Your business can't operate blindly. From product launches to recruitment efforts, your business needs to acquire and review essential data and analytics to pinpoint which areas are healthy and which ones need improvement — the same principle goes for your IT infrastructure.
A managed services provider will document critical information on various fronts, whether you need a helping hand to find problems in your software before they occur or a method to track customer complaints; the options are practically limitless.
Enhanced Communication
By utilizing the data and analytics collected by your managed IT services partner, communication lines between you and customers will also see a remarkable improvement. Customers can be identified as new or returning visitors, or by the number of complaints they've filed with management.
Additionally, the information already stored in your devices from prior visits makes communication quicker and more convenient. No longer will customers have to re-enter the same lengthy pieces of information they submitted months ago, enabling you to craft the perfect approach once it's time to speak with them.
Increased Workforce Productivity
Employees can become easily discouraged when faced with constant device glitches, network outages, and other technical issues that otherwise render them unable to complete their tasks. With a London based managed services provider overseeing your IT, such problems won't just be solved with speed and efficiency but prevented long before they can cause harm.
As a result, your employees can enjoy the benefits of more responsive devices, reliable software, and a future-proofed IT infrastructure.
Historical Issue Information
Your business might not have the time or space to store a log of every previous issue. With a managed IT help desk keeping track of each incident, your business can identify employees who have prior knowledge regarding a technological matter, and even pinpoint areas within the infrastructure that regularly experience problems.
Boosted Brand Recognition
There's nothing more important for your business than brand reputation and recognition. In the world of online reviews, every customer you come across must have an experience worth a five-star review and a glowing recommendation.
Without proper IT management, your firm's capabilities may be stretched far too thin — or even entirely incapable — of providing a satisfactory experience for your customers; this can be disastrous for your future success.
In contrast, an experienced MSP in London can keep your company's essential pieces in check while you focus on making your brand's name something worth remembering.
Amongst a wide array of additional benefits, there is practically no wrong reason for your business to utilize a managed IT help desk. It could be a decision that cements your business's success for the years to come.
Have any thoughts on this? Let us know down below in the comments or carry the discussion over to our Twitter or Facebook.
Editors' Recommendations: