Behalf is Here to Help Small Businesses
Who wants to borrow money from a bank these days? Behalf is here to offer the better alternative for small business owners.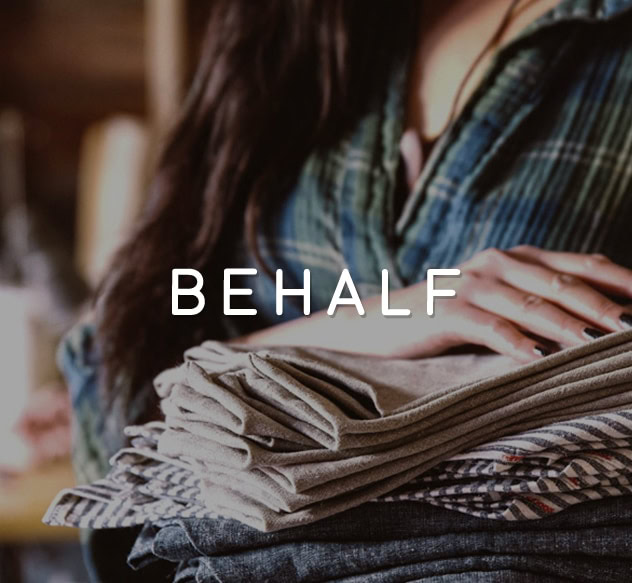 In these tough economic times businesses, more specifically, small businesses, sometimes need a little help monetarily. That's where Behalf comes in. The company, formerly known as Zazma, specializes in giving small-business loans up to $10,000 for expenses that businesses need for vendors. Behalf differentiates themselves, however, by wiring the money directly to the vendor instead of the business that received the loan.
To give a real world example, let's say that Jim owns a sporting goods store. His stock of baseball bats is currently running low, but he has invested all of his money into a store overhaul. The baseball bat vendor will not accept credit, but with baseball season around the corner, Jim needs those bats. His stock on baseball gloves is low, as well. Another item needed as soon as possible. The glove vendor accepts credit, but their terms dictate that the balance must be paid off within 45 days. As you can tell, Jim is quickly being overrun with a lot of terms. He is unable to focus on his store because of the requirements by each vendor. This is where Behalf comes in. Behalf will speak on your behalf and work with the vendors to get them paid on day one. Bob, meanwhile, can focus on his business, and feel confident that his baseball bats and gloves will arrive in time for peak season.

Behalf offers extremely flexible repayment options and will even reward you with discounts for paying back your loan early. Their fees are reasonable, and vary slightly from customer to customer. Typically, a user can expect a fee of $20-$30 per month, per $1,000 borrowed and a repayment plan of 120 days.
Behalf is a great system during these confusing economic times. Banks are skeptical about loaning varying amounts of money to a small business, because of the risk involved, and the amount of time it takes to secure a loan is valuable time that could be going into expanding and solidifying your business. While their fees can be about on par with a typical bank loan, the extra help they offer pushes them above a typical loan. Not having to deal with mountains of paperwork, forms, and wait times is a huge advantage. Quickly submit your loan requests online and Behalf will let you know if it's approved or not. Being able to focus on your business, while Behalf pays the vendors is a great addition, as well.
Behalf received 10 million dollars in venture capital funding in 2013, and has continued to grow and loan money to small businesses across the country. Behalf can be a great alternative to those businesses that either cannot, or do not want to, deal with banks and their loans, and their easy-to-use web portal makes requesting and paying back loans a breeze.