ClickAdu: Easy, affordable & effective ad network for your campaigns
ClickAdu is an internet advertising network for web and mobile channels with excellent expertise.

When it comes to advertising online, you want to choose the most productive ad network. The right network helps you reach a vast audience beyond borders. There are so many companies offering ad services, helping you reach your targeted audience more effectively. ClickAdu stands out in this crowd, as it offers access to a vast ad network within your budget.
This review explores ClickAdu's features that make it the perfect choice for advertisers.
What is ClickAdu?
ClickAdu is a pop-under ad network that serves potential advertisers and publishers from all across the world. it stands out among pop-under ad networks and is based on the CPM revenue model. The ad server will review your site before it is approved. This ensures that sites with malicious content are not approved, thus keeping the network safe for everyone. Other conditions are simple and make it easier for you to start advertising.
ClickAdu Stats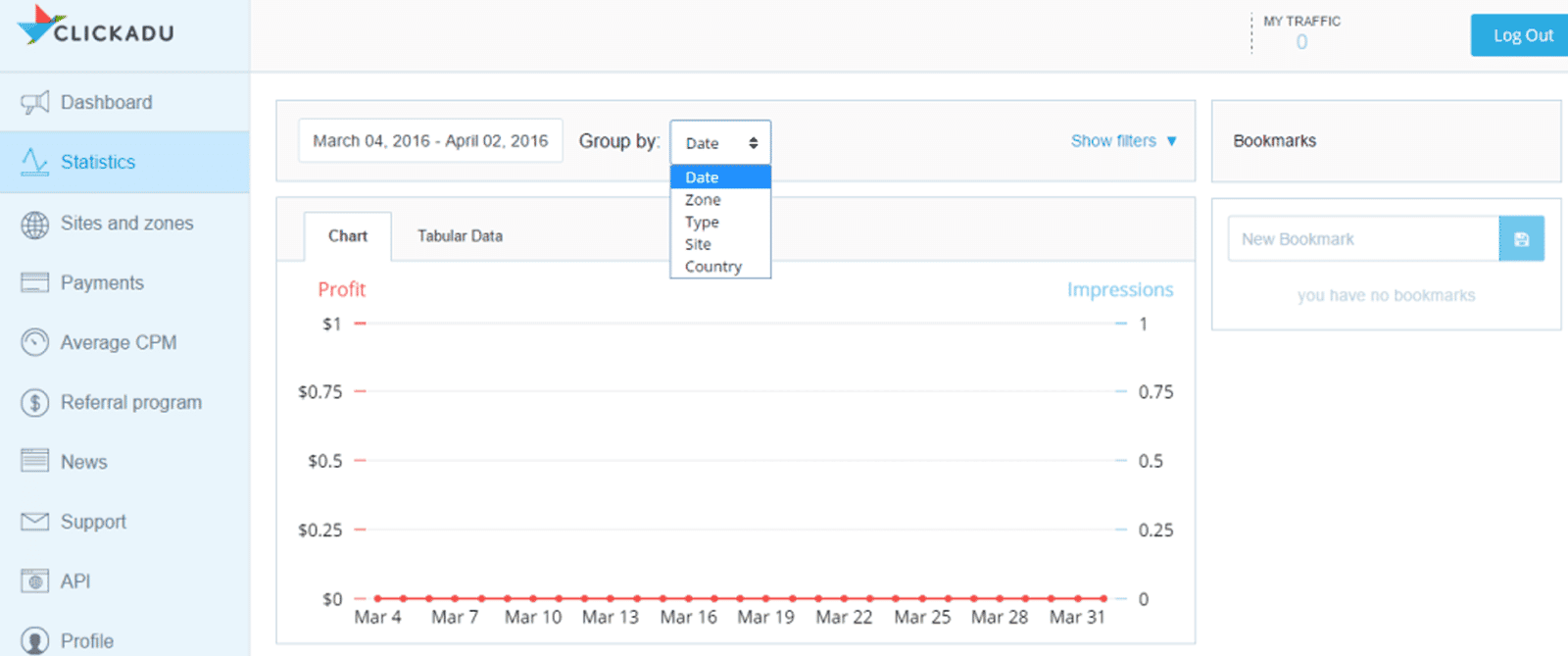 The ClickAdu ad network extends across both web and mobile and offers the perfect combination of experience and unique abilities for optimizing your revenues. The network generates over 150 million+ impressions with more than 210,000 conversions. It has over 6,500 fully-managed active campaigns. Advertisers can use its advanced targeting options focused on geography, device type, and site type among many other factors.
The network generates high-quality traffic due to its bot/fraud filtering feature. the network has almost 4,500 active publishers. It provides highly detailed stats for your site.
ClickAdu Strengths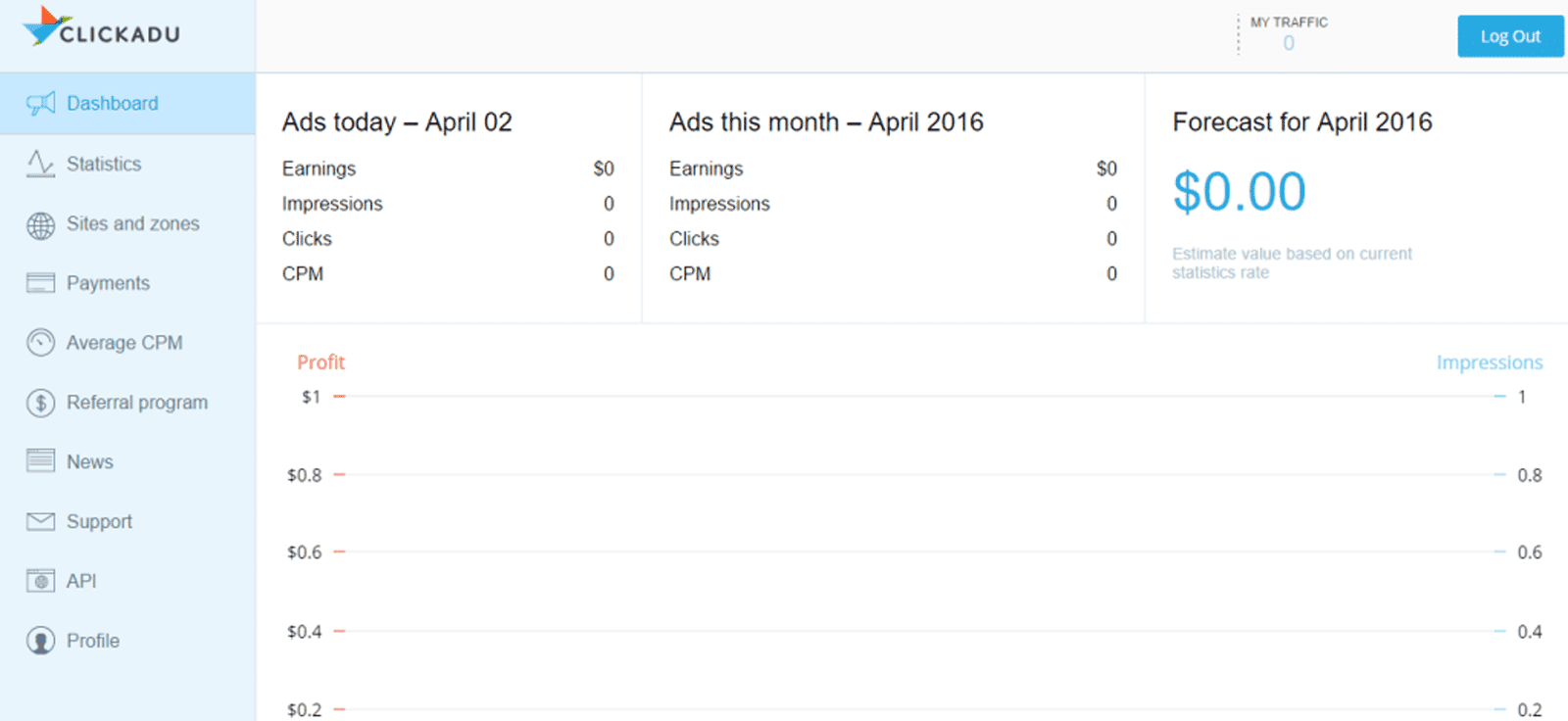 ClickAdu's main strengths for its advertisers include the following:
It is a fully-managed service with ad campaign optimization

High conversion rate using smart optimization system

Advanced level of targeting – device, operating system, geo, frequency capping, ad placement, dayparting and website

Dedicated account manager for mid to large sized clients

Automatic campaign optimization
ClickAdu offers lots of features and targeting capabilities for advertisers. What makes it different is that it helps advertisers generate authentic conversions.
Why ClickAdu is the perfect ad network?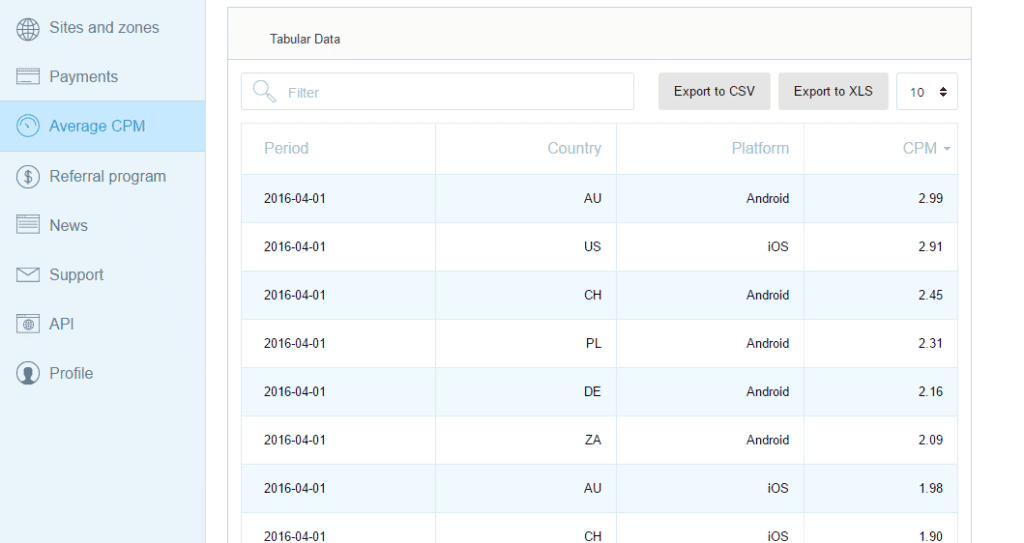 To start with, ClickAdu is among the few select ad networks with such high eCPM rates. Here are the main features that make it a standout advertising network if you are looking to advertise and maximize your results:
Automatic CPM Optimization

: ClickAdu auto-optimizes eCPM for approved accounts. The algorithm will automatically help generate the best eCPM rates.

Instant Sign Up

: Advertiser sign-up is easy and quick. An account manager contacts you so that you can discuss your requirements.

High Quality Tools & Services

: The ad network relies on high-end ad server tech to help achieve maximum reach. Set your goals and achieve them more easily.

Vast Reach

: The ad server features a vast network spread across all countries.

Promote Easily: Promote your products or services with more ease. The ad network doesn't lay down any limitations on your product/service promotion.

Advertise Within Your Budget

: Start advertising within your budget. ClickAdu allows advertisers to start their campaign with minimal amount. The number of people you reach is directly proportional to how much you are ready to spend.

Flexible Payment Methods

: This ad network allows flexible payment methods. Load your account easily and instantly without worrying about the payment mode.  Use PayPal, Payoneer or choose from a number of other options. Ad campaigns can be initiated instantly after loading your account.

Control over Ad Amount

: ClickAdu also stands out by allowing advertisers to have total control over their ads. You will be able to effectively manage your daily ad expenses with total control. Budget planning is easy and simple with this ad network.

Advanced Ad Targeting

: This is one of the main features that make ClickAdu stand out from the crowd. Select the websites where you want to reach with your ads. It is a vast ad network that allows your ads to reach your targeted audience with high effectiveness.
ClickAdu's Anti-Fraud System
ClickAdu has a unique anti-fraud system, as the network has invested heavily in special technology. It detects fraud clicks on all ads being published across its publisher networks. Not only does the network screen its network carefully using the most stringent systems, it also prevents anyone from switching to unethical systems for generating clicks.
Conclusion
Before you sign up with ClickAdu, it is recommended to go through the terms and privacy policy. No one is allowed to promote links with malicious content on this network. This makes it even safer. When any advertiser site is detected for malicious content, the damages suffered can be resolved using the account funds. This policy helps ensure that the highest level of quality and safety standards are maintained on this ad network.
Also make sure that your account remains loaded throughout your campaign. Ad campaigns remain active only as long as an account has funds. Overall, ClickAdu is the perfect ad network for reaching your target audience and achieving high conversion rates. It is more about quality and effective conversion compared to its competitors.
► ClickAdu