DealDash review: Should you use this bidding fee auction site?
DealDash is a "bidding fee auction site" where you can buy everything from jewelry to kitchen appliances for up to 90 percent off the retail price.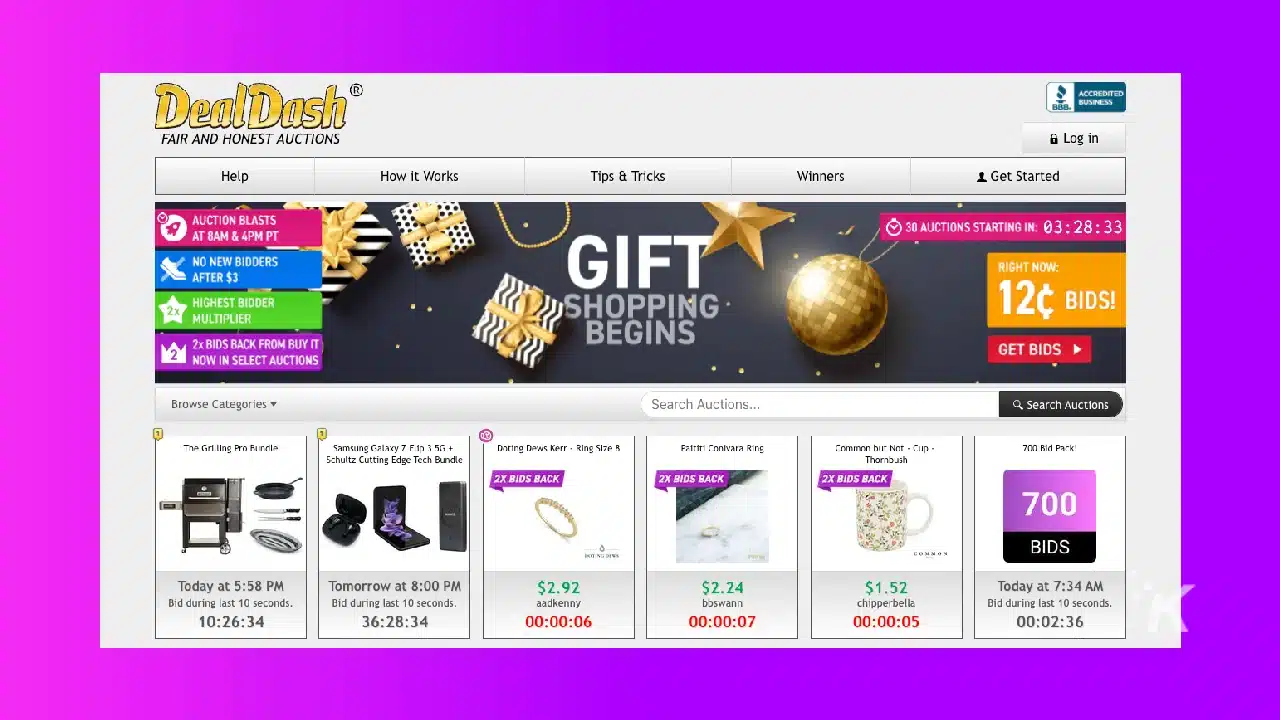 This doesn't seem real. A $190 beautiful cubic zirconia ring bought for 22 cents? A $378 kitchen appliance bundle obtained for six dollars and 51 cents? A $79 iPhone case purchased for 21 cents?
But it's possible through a website called DealDash. DealDash is a "bidding fee auction site" where you can buy everything from jewelry to kitchen appliances for up to 90 percent off the retail price.
But don't let the term "auction site" fool you. This isn't like eBay. The products sold on DealDash are all new. And the auctions start at $0. None of the auctions have price minimums.
Each bid on an item raises the price one cent. So, if you have 50 people each place one bid on a high-end mixer, the price jumps to just 50 cents. The auctions, however, are fast. Each is timed for only 10 seconds, with each new bid adding an additional 10 seconds to the timer.
When the last bid is entered and the timer reaches zero, the last bidder comes away with the product – no matter how low the price may be. DealDash is able to auction off new products at such low prices – one cent! – by selling bids.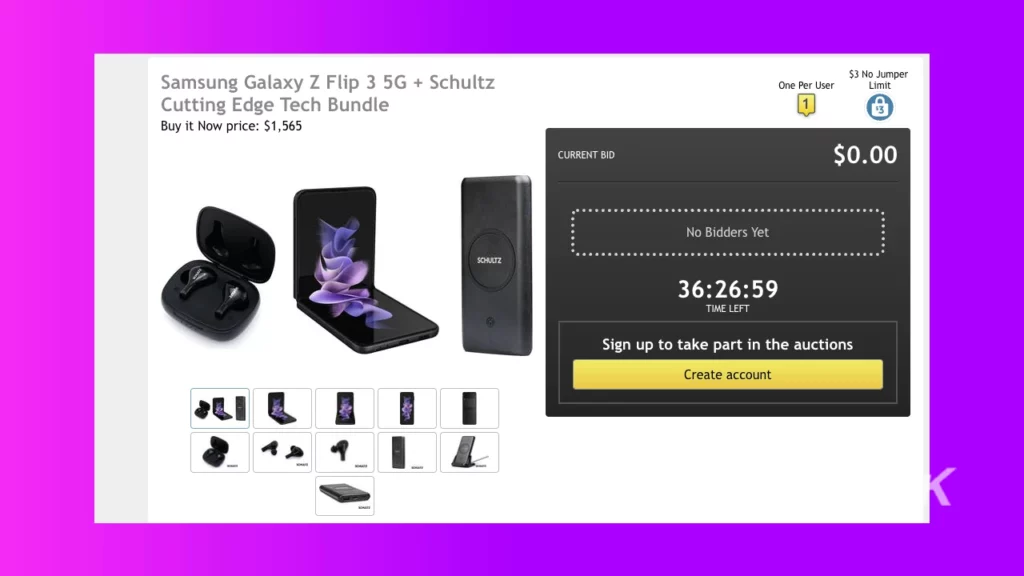 A small fee is charged for the bids, usually at below $0.2 each, but bids can also be earned for free from various promotions. So, in the example of the 50 people bidding on the mixer, each of those bidders paid less than $0.20 per bid to DealDash – in addition, the auction winner has to pay the price of the winning bid.
Don't worry, however, if you don't win an auction on DealDash. You can buy the same product through the platform at its retail price – and get all of your bids returned to your account to be used in future auctions. But if you win an auction, you can be in for savings.
DealDash developed this model after seeing users' reactions to the first generation of bidding fee auctions on the internet. With those first versions, most bidders lost money and had poor experiences, spending $50 with nothing to show for it.
DealDash was intended to create a fair and honest alternative to those bidding fee auctions, where even if you lose, you can still find some value with your money, which the company refers to as the "Buy it Now And Get Your Bids Back for Free" promise.
DealDash also offers a 90-day money-back guarantee on your first bid purchase, no questions asked, as well as a new rewards program. Called the DealDash Royalty Program, the loyalty program allows you to move up tiers as you purchase more bid credits; at each tier, you're eligible for more special offers, including executive auctions, free bids, exclusive buy-it-now prices, and other discounts.
Like most websites these days, you'll need to create a login and a password to bid on DealDash. You'll also need to buy bid credits before you start bidding. But again – the bids are returned to you if you lose an auction but buy the product at its retail price through DealDash.
The variety of products available on DealDash is quite varied. In addition to the jewelry and home goods mentioned above, it also sells all varieties of electronics and computers, garden goods, tools, dining accessories, and health and beauty products.
You can even bid for cars on DealDash. Since October 2018, 55 people have won auctions for brand new cars on DealDash. One of the best deals was for a 2019 Nissan that sold for $670.99. The winner of that bid used only 633 bids to get there, so including the cost of bids, the winner paid just $803.48 for the car.
But keep in mind, DealDash auctions – especially the ones for big, expensive items – can be serious competition. If you figure each bid is 1 cent and each bid adds 10 seconds to an auction, that means the winner spent hours on the DealDash site bidding for the Nissan. A lot of hours.
But thanks to the feature DealDash calls "BidBuddy," the bidders do not have to sit all this time in front of their laptop or phone, as they can set up the BidBuddy to bid on their behalf at the last second before the auction ends.
The investment is obviously worth it, and people are noticing. In fact, it's become so competitive on DealDash, that the company has an entire page on its site dedicated to describing different strategies for winning auctions.
Have any thoughts on this? Let us know down below in the comments or carry the discussion over to our Twitter or Facebook.
Editors' Recommendations: