Become a drone owner with these two insane deals from Gearbest
The DJI Spark and MJX Bugs 3 RC Quadcopter is up for grabs in this killer Gearbest deal.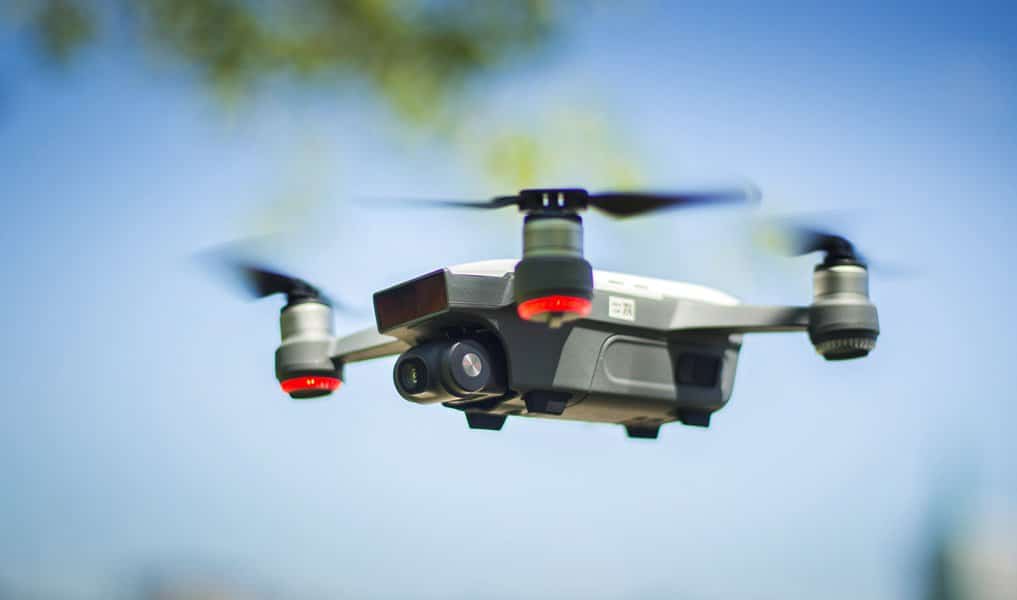 The idea of owning a drone hasn't occurred to some, but it is time. No more shelling out thousands of bucks for a futuristic machine anymore. Neither do you need to spend a ridiculous amount of money on a smartphone that can neither fly nor capture photos or videos based on hand gestures or face recognition.
Introducing DJI Spark drone that comes from a purely technology-based company who wants everybody to experience the potential and the hidden joy of a drone. DJI Spark is this manufacturer's first attempt at a miniature drone, and it's packed with various smart features like hand gesture recognition and other royal benefits. Spark is designed for beginners and all alike.
Dazzling Features of the DJI Spark Drone
Interact by the wave of your hand
Smartphone controlled via App
Lightweight and Compact
12 Megapixels effective camera
1080 pixels Full HD Video Resolution
Multiple Intelligent flight modes- ActiveTrack, TapFly, QuickShot, among others.
Including the battery, Spark weighs only 300 grams and flies at a top speed of 31mph in Sports Mode. Its HD camera encapsulates 12MP with still images and is capable of recording videos at 1080 pixels and 30 frames per second. It's easy to control with DJI GO 4 App for Android & iOS. You can fly this sucker using Wi-Fi at a 100-meter distance and at 50-meter height. At this distance, DJI Spark can still take snaps as high as 4K, provided you know how and when to use the various shooting modes.
A minor downside to this otherwise marvelous gadget is that it has a short flying time that lasts only 16 minutes. But you can probably make it last a couple more minutes if you turn off the LED flash lights–every bit counts.
How to use DJI Spark Selfie Drone?
Turn on the Spark, connect to it via Wi-Fi and fire up smartphone app, that's about it!
You could take off & land with the click of a button, gain control over full camera exposure and Return to Home mode.
Special Features:
The "gesture control" that I talked about previously is actually pretty cool and you can guide this drone by extending your palm. In the ActiveTrak mode, you can have the drone follow you and hand gestures would be recognized without a fail.
Also, the built-in Object Avoidance is something you'll love the most. Using the front object avoidance sensors, DJI Spark Drone will automatically prevent from flying into a tree or a brick wall, thus answering your major concern whether machines are smarter than humans. Maybe not quite there yet, but someday.
How much does it cost?
For a reasonable and affordable price of USD $754.99. Use coupon code "SparkC5" brings it down to just $634.99 from GearBest. It also comes in various colors- white, yellow, red, green, and blue. To learn more, click the box below.
Next on the chopping block is the MJX Bugs 3 and it's yet another Gearbest high-selling quadcopter. It is a beginner-ready drone that needs no extra learning and it is completely RTF- Ready-to-Fly, great for outdoor sports activities and aerial photography.
The Specs
This quadcopter is lightweight, fast, and packs impressive features. With a 7.4V, 1800 mAh 25C LiPo battery, you get a flight time of about 18 to 20 minutes that you can easily maneuver using a controller (comes with the package) at a solid distance of around 500 meters.
Meeting with your expectations, this drone knows how to land on its feet that are attached to the bottom of the motor housings. A C5820 5.8G FPV camera with a built-in transmitter and battery actually works effectively for the FPV racer.
Usage & Price
Although MJX Bugs 3 cannot produce stabilized videos, since it isn't yet capable of carrying a 3-axis camera gimbal system, but if your primary focus is to snap photos or take aerial videos, you will find MJX Bugs 3 quite satisfactory.
The MJX Bugs 3 is a multi purpose drone that is great for family outings, sports, and other rough & tough usage. It is currently priced at $82.99 at GearBest and is available in two colors- black and red. To learn more, click the box below.