Going on a biking trip: essentials you need to have at hand
When you're preparing for a biking trip, alongside planning your route you also have to carefully select your touring kit.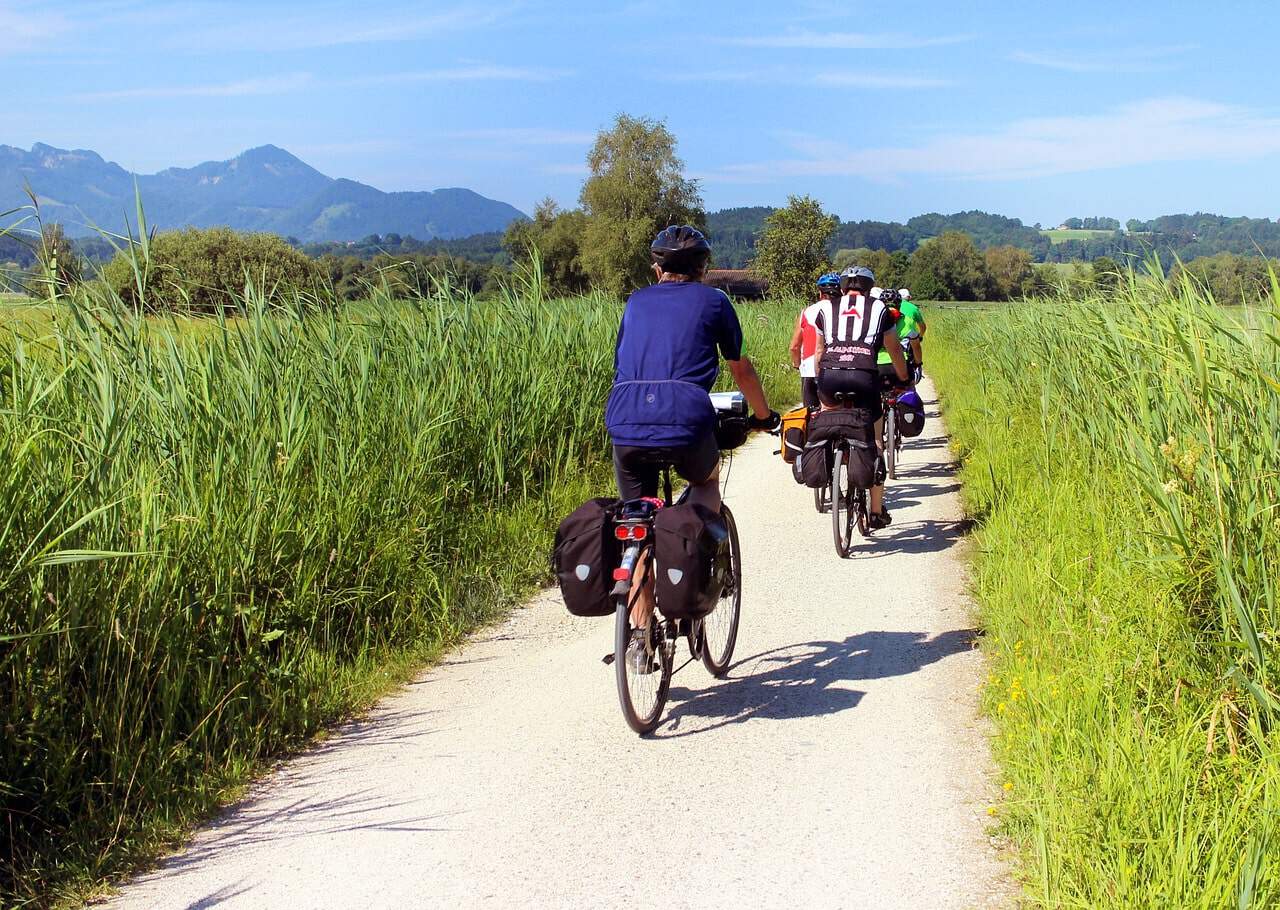 When you're preparing for a biking trip, alongside planning your route you also have to carefully select your touring kit. Even though it sounds quite obvious, it's necessary to mention that you'll have to carry everything you put into your kit. This means that it's worth selecting well thought out essentials and discarding all the items you're not going to need.
So here are the best bits of the kit you should bring on your next biking trip. Keep in mind, if none of these suit your needs, there's always more to check out here. 

Tools and Spare Parts

When traveling by your bike, chances are something will break in the middle of nowhere and you'll have to fix it yourself. This being said, it's quite obvious you're going to need some tools and spare parts right there with you. Of course, this doesn't mean you should carry your whole garage with you. Simple Allen keys in different sizes, screwdriver, spanner, and chain breakers are all of the tools you might need (this kit has it all). When it comes to spare parts, inner tubes and spokes are something you should always have with you. When going on a long-distance trips, having a spare tire is also a good idea.

Camping Gear

Unless you plan to spend a lot of money during your biking trip, you're going to need some camping equipment. Camping out near a lake or in a forest is a much cheaper option than spending each night in a hotel. If you plan to camp, make sure you bring a tent (or at least a sleeping bag) and a camping light. If you're going to share your tent with someone, having 2 doors is immensely useful as you won't have to wait for each other to organize your gear. Bringing your own sleeping equipment will allow you to freely explore some remote regions. Click here for more camping gear suggestions.
Bicycle

Even though it's quite obvious, we have to mention that you should have a quality bike before you start your biking trip. Many people hit the road without checking their bike only to stop in the next city in order to have their bike fixed. So before your journey starts, you should have your bike checked out by a local mechanic. If there are any worn out parts you should have them replaced. This is especially important for parts such as breaks or chain. You should also make sure your saddle feels comfortable. If you have to replace your saddle, make sure you browse Velo Cycles for a new one.
Cooking Gear

In case you're going to camp, you'll need some cooking equipment as well. Most of the professional cyclists carry multi-fuel stoves that can be ran on propane gas or petrol. If you don't feel like carrying a small stove with you, you can always cook over an open fire. In that case a few packs of matches are an absolute must. You're also going to need a lightweight pot and some aluminum foil. You should also bring your spatula and tongs since pulling food off a fire with your bare hands is far from pleasant. Before you hit the road, make sure you check out some foods you can prepare while camping.
Clothing

Choosing the clothes you're going to ride in is completely up to you. Everyone has their own system that works but there are also some pieces of clothing you'll simply have to carry with you. First of all, you're going to need some rain gear. Even if you're riding during the summer, you can always get caught by the rain. So a rain jacket, over-pants and shoe covers are something you should always have with you. If you're going on a biking trip during the autumn or winter, you should also bring some cold weather gear such as beanie, arm warmers, and leg warmers.
Make sure you bring all of these and you're guaranteed to have a great biking trip. Bear in mind that you should check out your bike a few times during the time just to be sure there's nothing wrong with it.
Follow us on Flipboard, Google News, or Apple News