Here's the new movies and TV shows Netflix is unloading on us in March
Out with the old and in with the new. Here's what to expect from Netflix in March.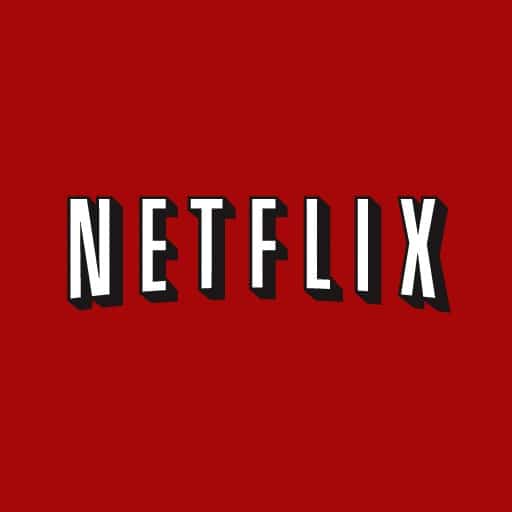 When it comes to keeping TV shows and movie content fresh, Netflix does a pretty good job. Every month or so they'll usually update their catalog by removing and adding titles to the mix. This month is no different. However, along with the usual updates, this month brings in two highly anticipated Netflix Originals including House of Cards Season 3, and Unbreakable Kimmy Schmidt.
The fun doesn't stop there. Netflix is also adding classic favorites such as The Man with the Iron Fists, How to Train your Dragon, and wide array of TV shows. Check out the full list below.
Here's the new movies and TV shows Netflix is adding in March:
March 1st
30 for 30: Of Miracles and Men (2015)
The Brothers Grimm (2005)
Evelyn (2002)
Finding Neverland (2004)
Mercy Rule (2014)
Monster High: 13 Wishes (2013)
Patch Adams (1998)
Rules of Engagement (2000)
Teen Witch (1989)
March 5th
The ABCs of Death 2
Food Chains (2014)
March 6th
Aziz Ansari Live at Madison Square Garden (2015)
My Own Man (2014)
Unbreakable Kimmy Schmidt (Season 1)
March 7th
Archer (Season 5)
Glee (Season 5)
March 9th
After the Fall (2014)
Cesar Chavez (2014)
The Angriest Man in Brooklyn (2014)
Tyler Perry's The Single Moms Club (2014)
March 10th
Monster High: Haunted (2015)
March 11th
How to Train Your Dragon 2 (2014)
March 15th
Marvel & ESPN Films Present: 1 of 1: Genesis (2014)
A Different World (Complete series)
Third Rock From the Sun (Complete series)
March 17th
Dummy (2002)
You're Not You (2014)
March 19th
March 20th
God's Not Dead (2014)
Bloodline (Season 1)
March 22nd
March 23rd
March 25th
Garfunkel and Oates (Season 1)
Turn (Season 1)
March 27th
March 31st
Ask Me Anything (2014)
The Man With the Iron Fists (2012)
Here's the movies and TV shows Netflix is removing: 
1492: Conquest of Paradise (1992)
Adios, Sabata (1971)
The Adventures of Baron Munchausen (1989)
The Adventures of Milo and Otis (1989)
All the Pretty Horses (2000)
Almost Famous (2000)
Arachnophobia (1990)
Black Rain (1989)
The Blair Witch Project (1999)
The Blue Lagoon (1980)
Brokedown Palace (1999)
Cheech and Chong's Nice Dreams (1981)
Cool Runnings (1993)
Das Boot: Director's Cut (1981)
The Deadly Bees (1967)
Desperado (1995)
Devil in a Blue Dress (1995)
Dogtown and Z Boys (2001)
Dumb and Dumber (1994)
The Elephant Man (1980)
Emma (1996)
Evita (1996)
Fido (2006) 
Freaky Friday (2003)
Fright Night (1985)
Girlfight (2000)
Glengarry Glen Ross (1992)
The Graduate (1967)
The Greatest Show on Earth (1952)
Grosse Pointe Blank (1997)
Hachi: A Dog's Tale (2009)
Hatari! (1962)
Hondo (1953)
Honey, I Shrunk the Kids (1989)
Hoodwinked (2005)
The Ice Storm (1997)
It Could Happen to You (1994)
The Lair of the White Worm (1997)
Leaving Las Vegas (1995)
The Long, Hot Summer (1958)
Lords of Dogtown (2005)
Multiplicity (1996)
Old Yeller (1957)
Ordinary People (1980)
The People That Time Forgot (1977)
Pretty in Pink (1986)
Rachel Getting Married (2008)
Riding in Cars with Boys (2001)
Robin Hood: Men in Tights (1993)
RoboCop 2 & 3 (1990, 1993)
Saturday Night Fever (1977)
Seven (1995)
Swiss Family Robinson (1960)
Thief (1981)
This Property Is Condemned (1966)
Troop Beverly Hills (1989)
Will Penny (1968)
Winged Migration (2001)
Phineas and Ferb (2007-2011)
The Secret Life of the American Teenager (2008-2012)
Bukowski: Born Into This (2003)
Charlie Chaplin Collection (1914-1918)
Jem and the Holograms (1985-1988)
My Little Pony: Friendship Is Magic (2010-2013) (Currently being negotiated)
H/T BGR
Follow us on Flipboard, Google News, or Apple News